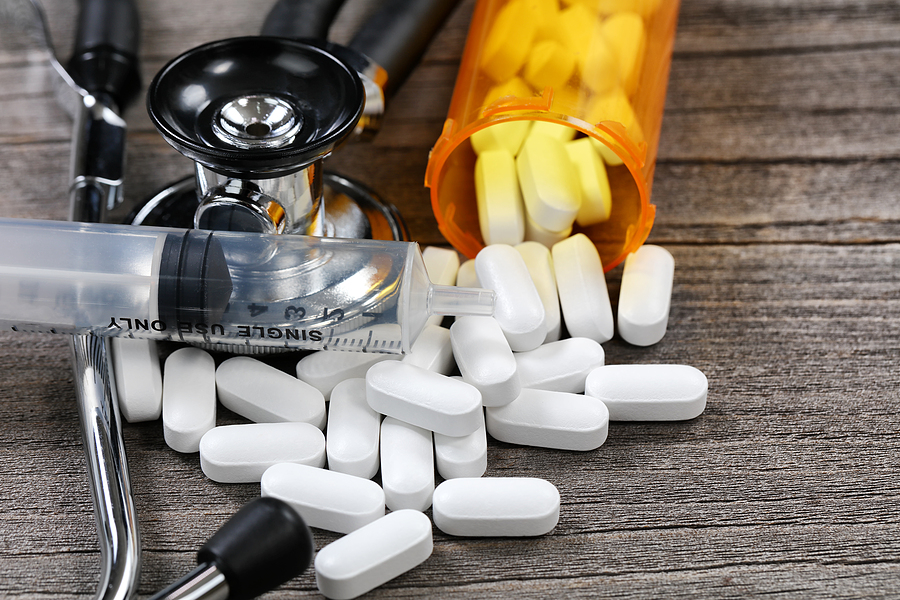 Manchester is breaking new ground in misery as the Queen City death totals from the opioid crisis keep rising. It is a crisis, Republicans say, driven by illegal fentanyl pouring over a border Democrats refuse to secure.
Manchester and Nashua experienced a record-high number of opioid-related overdose deaths last year. Manchester is on track to exceed that number in 2023 said Chris Stawasz with American Medical Response.
"There were 18 suspected opioid deaths in Nashua and Manchester in February. That is the most suspected opioid deaths in one month for Nashua and Manchester combined since tracking began in 2015."
Nashua suffered 44 opioid-related overdoses last year, the most since 2018 when 35 people died. Manchester saw 79 people die from opioid overdoses in 2022, the highest number since 2017's 67 deaths. More troubling, while Nashua is estimated to see a slight dip in deaths this year, Stawasz anticipates Manchester's death toll to reach 111, the most ever.
Synthetic fentanyl, the type being smuggled over the southern border by Mexican cartels, is the most likely culprit for the increase in deaths. Fentanyl is used in counterfeit pills, and it is used to lace other illegal drugs.
"The significant increase in deaths can most likely be attributed to very potent synthetic fentanyl which is now being found in nearly all types of illicit substances," Stawasz said. "In many cases, people who are using illicit substances have no idea that what they are using contains synthetic fentanyl – or how potent the synthetic fentanyl in the product is. Synthetic fentanyl can be lethal the first time you use it, knowingly or unknowingly."
Fentanyl is responsible for the majority of overdose deaths in the country, according to federal government statistics. In 2021, 90 percent of all overdose deaths were connected to the drug. And most of that is coming from Mexican cartels who are producing the synthetic drug using ingredients from China, then using their control of the southern border to smuggle it into the U.S.
"The source of fentanyl is Mexico and its drug labs," said Todd Bensmen with the Center for Immigration Studies. "I'm not seeing any evidence that the Biden administration is interested in damming up the source."
Gov. Chris Sununu acknowledges New Hampshire is being hit hard by the opioid crisis, but he noted it is part of a national problem.
"States across the country are seeing a rise in opioid-related deaths and New Hampshire is not immune. Every death is tragic; it is someone's son, daughter, and family member," Sununu said. "The bottom line is that fentanyl is now in all different types of substances, whether that be cocaine, methamphetamine, fake pills, or vape cartridges – assume it is in anything and everything.
"There is no safe experience with substances, unless they are prescribed by a provider, and taken only as directed by the person they are prescribed to."
Getting a handle on the crisis in Manchester calls for more police support, and getting cops the tools they need to do the job, said Jay Ruais, a Republican running to replace Democratic Manchester Mayor Joyce Craig.
"We must provide greater resources for our police department to go after drug dealers and fight for bail reform at the state level to keep them off our streets," Ruais said. "Additionally, most who suffer a fatal overdose have previously overdosed, meaning we have to build better systems for individuals when they are at their most vulnerable like in hospitals, jails, and prevention programs in schools. Solving this crisis doesn't cost more money. It requires prioritization and better coordination with existing community partners."
Sununu announced a new PSA campaign this year, "No Safe Experience" to educate Granite Staters, especially young people, about the danger of fentanyl and other illegal drugs. Expected to run through the fall, the campaign includes video and public service announcements, social media campaigns, an informational website, billboards, and highly visible signs, posters, and materials that will be widely disseminated across the state and made available to schools, and an active media campaign to share that there is no safe experience through personal stories and data.