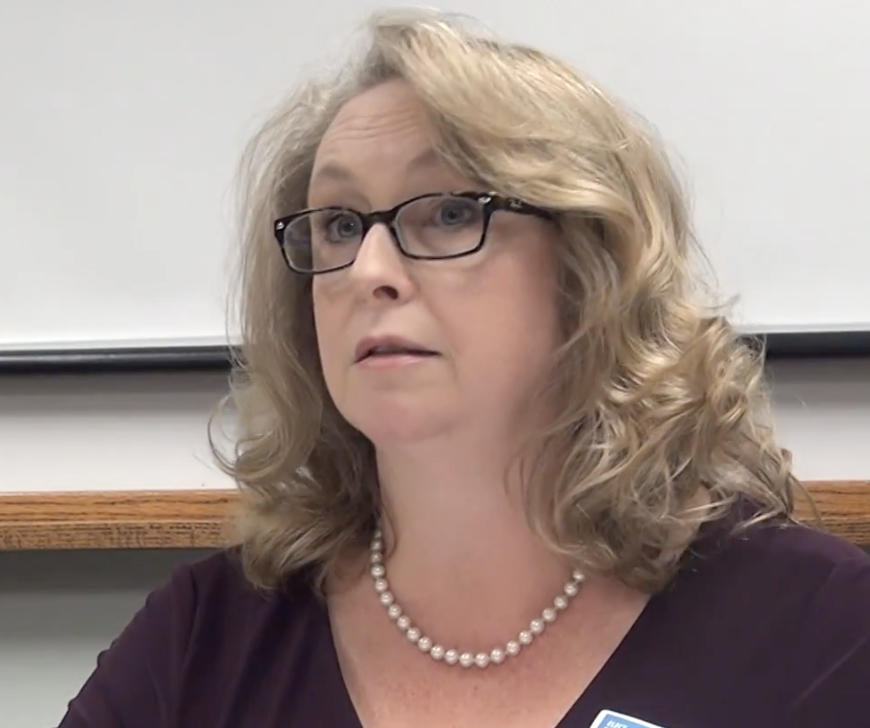 New Hampshire Democrats say they will keep fighting the Parents Bill of Rights after SB 272 passed the state Senate on a party-line vote. And at least one Senate Democrat says the state should pass a law requiring parents to "support and love their children" instead.
The bill, which passed the Senate Thursday on a 14-10 partisan vote, expands the rights of parents to be informed about the education of their children in areas ranging from the curriculum to their kids' behavior on the school campus. While the bill would cover a wide range of areas, Democrats focused entirely on its impact on schools that currently refuse to disclose to parents their children's actions regarding sex and gender.
The law does not mandate that schools proactively inform parents, but it does require them to answer parents' questions when asked.
"No school should withhold information from parents about a child because the school thinks it knows that child's interests better than the parents," said Senate President Jed Bradley (R-Wolfeboro).
Democrats adamantly disagreed, arguing teachers — not parents — should be the "trusted advisors" to children questioning their sexuality or gender.

"It's just devastating to think that the safety and ability to determine who you are is taken away from our students when our teachers are no longer our trusted advisors," said Sen. Rebecca Perkins Kwoka (D-Portsmouth).
"Unnecessarily outing students [to their parents] at the direction of our government through state law opens these children up to a litany of dangers, including hostility, rejection, isolation, and even violence from their parents or other family members," Kwoka added.
And New Hampshire Democratic Party chairman Ray Buckley claimed informing parents will result in "some kids being beaten to death."
Polls show Granite State voters, including Democrats, overwhelmingly believe parents, not school employees, should have the final say regarding the education of their children.
Sen. Tim Lang (R-Sanbornton) said the Democrats' talking points are simply wrong. The bill merely consolidates the rights parents have under the law, requires school district employees to tell parents the truth about their child's behavior regarding sex and gender when asked, and tightens up requirements for teachers to report suspected abuse or neglect.
"It says that schools and school employees cannot lie to parents," Lang said.
That was a step too far for Sen. Debra Altschiller (D-Stratham), who said the legislation is 180 degrees off in its approach. In questions for the bill's prime sponsor, Sen. Sharon Carson (R-Londonderry), Altschiller said that rather than empowering parents, "Should we not enumerate [in the law] that it is a parent's responsibility to love them and support them  for who they are?"
Asked to repeat the question, Altschiller said that just as parents are required by law to feed and clothe their kids, "Should we not require parents to support and love and bring up their children to have these close relationships?"
"I think it would be difficult to put that into legislation," Carson replied.
Sen. Suzanne Prentiss (D-Lebanon) claimed there was no actual need for a bill to give parents the right to be told the truth about their children.
"What is the real need, how did we get here?" she asked.
Carson reminded the Senate the bill was inspired in part by a lawsuit brought by a Manchester mother who was told by school employees they could not tell her the truth about her child's behavior regarding gender.
"Parents shouldn't have to file lawsuits to find out about their children," Carson said.
Sen. Dan Innis (R-Bradford) an openly gay man, said the bill does right by parents and children. It will help teachers guide children and families in sometimes emotionally difficult situations.
"This bill is not anti-anything," Innis said. "This bill is pro-child, pro-parent, pro-family, and, in many ways, pro-teacher," Innis said.
The House will now take up its own version of the bill next week, and another hotly contested debate is expected.