Gov. Chris Sununu's decision to ditch Washington and run for a fourth term in the Granite State has political Twitter buzzing. Some tweeters are trying to figure out why, some are looking at the impact of Sununu's bow out, and others are looking at what could happen next.
The New York Times' Shane Goldmacher said Sununu's decision not to run could be one of the biggest stories for the upcoming mid-term elections.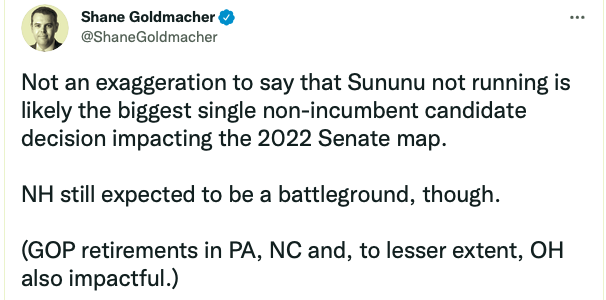 The news did not seem to go over well in Sen. Mitch McConnell's circle. The Senate minority leader heavily recruited Sununu for months. Here's McConnell's former campaign manager, Josh Holmes, shortly after Sununu's announcement. (Holmes co-hosts the popular "Ruthless" podcast, and Sununu was a featured guest over the summer.)

Fox New's Laura Ingraham said no one should have been shocked, and blamed McConnell and other establishment Republicans.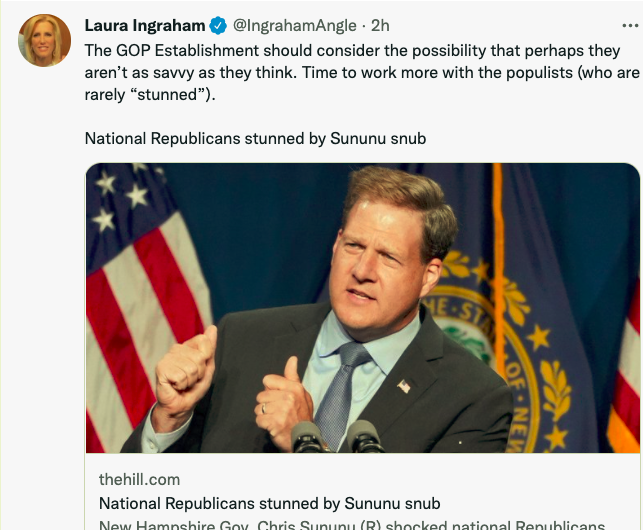 The liberal magazine, The New Republic, echoed Sununu's views on life in the U.S. Senate.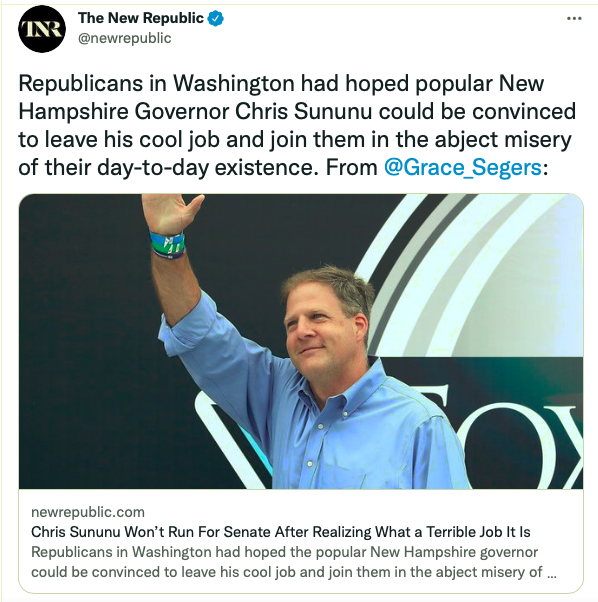 Dave Weigel, a Washington Post reporter, seemed to like Sununu's path.

Raw Story's Matthew Chapman blamed McConnell for botching the recruit.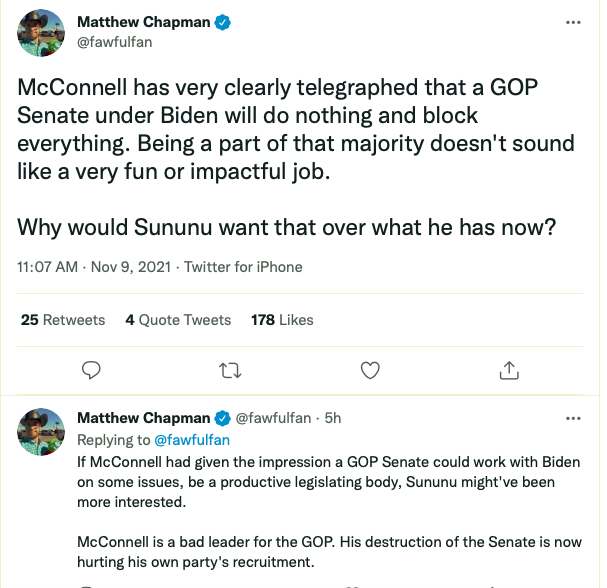 New Hampshire Bulletin's Annmarie Timmins raised a possible presidential run.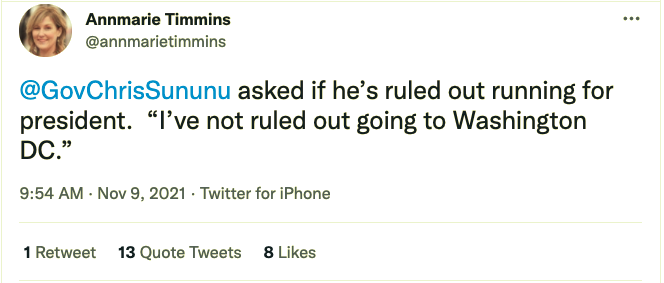 CNN's Dan Merica took note of how Sununu made the announcement: By going after Washington.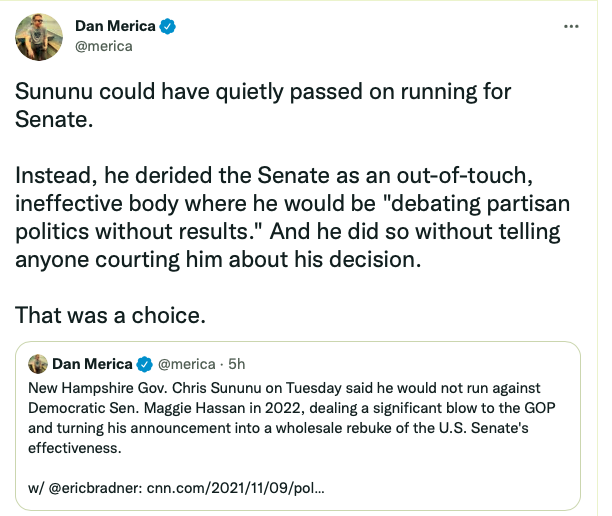 The decision is good for the state Republicans, according to Chaz Nuttycombe with CNalysis.

Kyle Kondik with Sabato's Crystal Ball sees it ultimately helping Hassan.

Speculation as to who might jump into the race is getting heated up and Drew Nirenberg, the communications director for Ohio Sen. Rob Portman, threw out a new name.