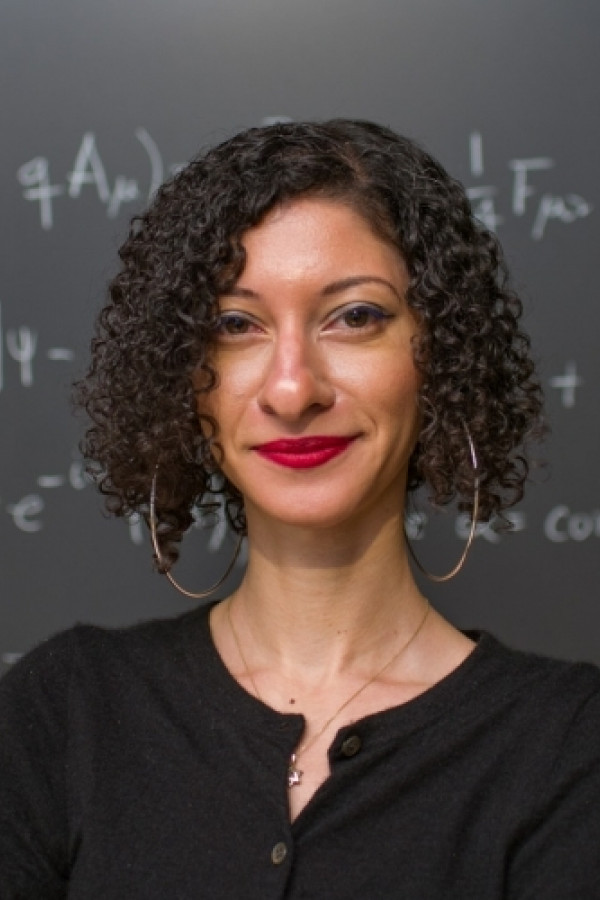 Jewish students at the University of New Hampshire say they are feeling fearful as the anti-Israel slogan, "From the river to the sea, Palestine will be free," is heard across the campus and swastikas appear on the walls. The chant was also heard at an anti-Israel rally in Manchester on Saturday, along with attacks on Israel as an "apartheid state."
Thus far, New Hampshire's elected officials are largely standing with Israel. All four members of the state's federal delegation have condemned the use of the "from the river to the sea" language, and Gov. Chris Sununu has declared the phrase "nothing short of requesting another Holocaust."
But New Hampshire's far-left activists denouncing Israel are getting support from some members of the UNH faculty, including a nationally-known progressive academic who is using her large social media following to attack Israel as an "apartheid state" and to compare Hamas terrorists to the Polish Jews who fought Nazi SS troops during the 1943 Warsaw Ghetto Uprising.
Assistant Physics Professor Chanda Prescod-Weinstein is paid close to $100,000 a year to teach physics and gender studies at UNH. In the wake of the Oct. 7 Hamas terrorist attack on Israel that claimed the lives of 1,400 people and injured another 3,400, Prescod-Weinstein has kept up a flurry of anti-Israel posts on the X social media site. Her feed, which has more than 115,000 followers, includes denunciations of what she calls Israel's "setter colonialism" and defenses of antisemitic Rep. Rashid Tlaib (D-Mich.)
"Everyone harassing Rashida Tlaib — who is wildly popular with her constituents — looks like a complete *a**hole* attacking her while her people are facing *genocide*," Prescod-Weinstein posted on X. "Complete a**hole. Cannot stress this enough."
Particularly troubling, critics say, is her Nov. 9 tweet in which she appears to compare Hamas terrorists to Polish Jews during World War II.
Describing the current political conversation surrounding Israel's military response to the Hamas terror attack, Prescod-Weinstein posted, "The people in charge are those who would have condemned the Warsaw Ghetto Uprising."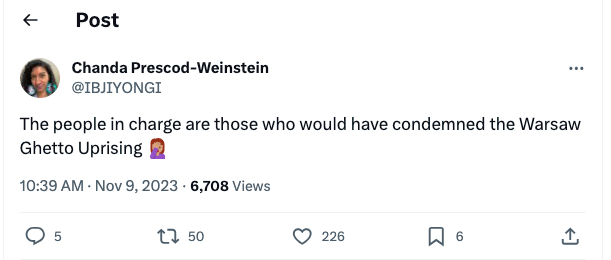 Prescod-Weinstein did not respond to an email from NHJournal seeking clarification on her tweet. She has tweeted almost nonstop in support of Palestine, and in strong opposition to Israel over recent weeks. NHJournal could find no tweet or written statement from Prescod-Weinstein in which she condemned the Oct. 7 Hamas attack on Israel.
Asked directly by an X user if she is "saying that condemning Hamas is like condemning the Warsaw Ghetto Uprising?" Prescod-Weinstein responded cryptically: "If that's what I wanted to say, that's what I would have said. Instead, I said what I said."
This isn't Prescod-Weinstein's first political controversy.
In the past, she signed a letter opposing a call for more free speech and intellectual diversity on campus. And she argues that human beings should rethink going to Mars over concerns of "colonialism."
"Can we be trusted to be equitable in our dealings with each other in a Martian context if the U.S. and Canadian governments continue to attack indigenous sovereignty, violate indigenous lands, and engage in genocidal activities against indigenous people?" Prescod-Weinstein asked at a 2018 symposium on "Decolonizing Mars."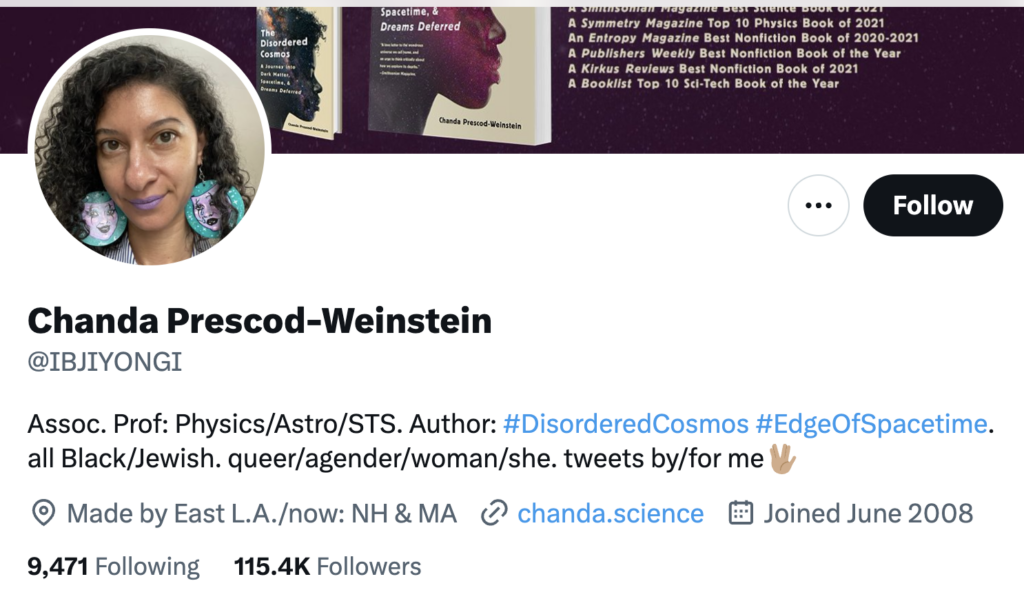 And according to a January 2020 story by Campus Reform, Prescod-Weinstein wrote posts claiming Black people cannot be anti-semitic. Prescod-Weinstein describes herself as an "agender queer" Black feminist. She grew up in Los Angeles with a Black mother and a White Jewish father.
"Antisemitism in the United States, historically, is a White Christian problem, and if any Black people have developed antisemitic views, it is under the influence of White gentiles," she wrote. "White Jews adopted whiteness as a social praxis and harmed Black people in the process … Some Black people have problematically blamed Jewishness for it."
In June, UNH rewarded Prescod-Weinstein with her tenure. A university professor with tenure can only be fired for cause, or under extraordinary circumstances. 
After news of the "river to the sea" chants at UNH, Sununu told NHJournal he hoped "the leadership over at UNH was swift and firm to condemn this language."
Instead, the university released a statement merely acknowledging the phrase is "hurtful" to many.
"The university is proud of its record of protecting free speech on campus, including speech that may be objectionable," UNH said in a statement. "The individuals in the video participated in an assembly to speak out on an issue, as is their right. We understand the phrase used in the video has deep and hurtful meaning to many. Neither these individuals nor anyone exercising their free speech rights on campus speak on behalf of the University of New Hampshire."
Within hours of the pro-Palestinian protest on campus, students reported finding fresh swastika graffiti. Student Mark Rittigers found a swastika drawn on the bathroom tiles in his dorm.
"It's gross; no one wants to see that in their bathroom," he said.
The 18-year-old said there is a sense of hostility on campus when it comes to Israel. The pro-Palestine rally was an effort to direct hate at Jewish people and those who support Israel, he said. Rittigers is not Jewish, but he supports Israel's right to exist and defend itself. Those are not opinions he is always comfortable expressing on campus.
"It feels unsafe," he said. "There are people who I am sure would get violent over this. There are people who are quite passionate about their beliefs and more than willing to use violence."
UNH did not respond to NHJournal's request for comment on the swastikas.