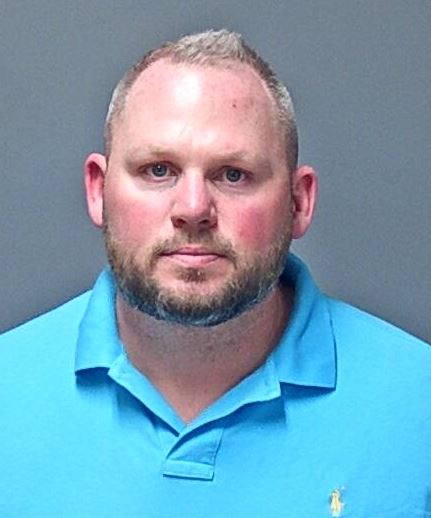 With three men charged for vandalizing the homes of NHPR journalists in Massachusetts, the alleged link to former Granite Recovery Center CEO Eric Spofford is being hidden by authorities.
But NH Journal readers already know the identity of at least one close Spofford associate investigated as a potential suspect, Hollis resident and recovery center owner Eric Labarge.
Federal prosecutors aren't yet naming the fourth man tied to the vandalism, though prosecutors claim someone in Spofford's circle coordinated with the three vandals.
Last week, Tucker Cockerline, 32, of Salem, N.H., Michael Waselchuck, 35, of Seabrook, N.H., and Keenan Saniatan, 36, of Nashua, N.H., were each charged in the United States District Court in Boston with conspiring to commit stalking through interstate travel for allegedly vandalizing the New Hampshire and Massachusetts homes of NHPR reporter Lauren Chooljian and her family, according to prosecutors.
Chooljian, NHPR News Director Dan Barrick, and others had their homes vandalized last year, about a month after Chooljian's explosive story accusing Spofford of sexual harassment and sexual assault against women who were either clients or employees at Spofford's Granite Recovery Centers.
Prosecutors linked Chooljian's story to the motive for the vandalism. While the statement on the charges leaves out the names of the NHPR victims and Spofford, the identities are clear from the context and facts made public.
"According to the charging document, after a year-long investigation, an NHPR journalist (Victim 1) published an article in March 2022 detailing allegations of sexual and other misconduct by a former New Hampshire businessperson, identified in the charging document as Subject 1," prosecutors state. "Another NHPR journalist (Victim 2) also contributed to the article, which appeared on NHPR's website during and after March 2022. After that, it is alleged that Cockerline, Waselchuck, and Saniatan conspired with each other and with at least one other individual – allegedly identified as a close personal associate of Subject 1 — to retaliate against NHPR and Victims 1 and 2 by vandalizing the victims' homes with bricks and large rocks, as well as spray-painting lewd and threatening language on the homes' exteriors."
Though the identity of the person close to Spofford who conspired with the three suspects is not being revealed, NHJournal first reported in March that Spofford associate, Labarge, is linked to at least one of the New Hampshire incidents. 
Labarge, 44, is himself a recovering addict and the owner of the Starting Point Recovery centers.
Labarge has not been charged by any law enforcement agency in the vandalism cases. He has a criminal history that includes violence against women and attempted murder. He is also currently awaiting trial on charges of assaulting a man in Manchester. That assault took place days after the last vandalism attack in May of last year, and the alleged victim was a man who had been a resident at a Starting Point center, according to court records. 
Spofford's attorney, Michael Strauss, declined to comment on the arrests of the three suspects and their possible connection to Spofford last week. Previously, Spofford has acknowledged his relationship with Labarge.
"I worked closely with Eric Labarge to help him overcome his addiction in the early days of his sobriety," Spofford said. "I've had the opportunity to watch him grow through the ups and downs of recovery for almost 10 years. He's done great things for the recovery community, and I believe he will continue to for years to come."
Labarge was set for trial in the Manchester assault case last month, but that was delayed due to his attorney Charles Keefe's vacation plans. Court documents indicated last month Labarge and Keefe would use the extra time to negotiate a possible resolution to the case.