The debate over debates in New Hampshire's 2022 election cycle has been nearly as contentious as the events themselves. Now comes news that NHPR has picked a writer from the progressive site "Bitch Media" to serve as its moderator in Thursday's U.S. Senate debate.
The debate controversy has raged since Sen. Maggie Hassan released a "take it or leave it" list of debate appearances a week before September's Republican primary election had even been held. Despite having traditionally participated in radio debates hosted by both WGIR and Jack Heath's radio network, the only radio venue on Hassan's list this year: NHPR.
According to her GOP opponent, retired Gen. Don Bolduc, the Hassan campaign "refused to pick up the phone" when his team reached out to engage in the traditional practice of negotiating a debate schedule between the two major party nominees. Hassan is so determined to limit her appearances with Bolduc, she has gone as far as threatening to no-show a Nashua Chamber of Commerce event unless it was changed from a debate to a "forum" where the two candidates would never be on stage together.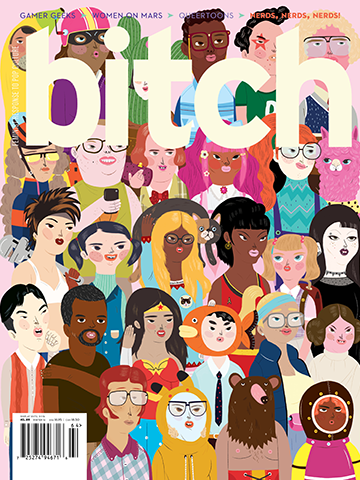 Now comes news that the debate hosted by left-leaning NHPR  will be moderated by their reporter Josh Rogers and Amanda Gokee who, until recently, was a "Writing Fellow in Global Feminism" for Bitch Media.
Gokee currently writes for the New Hampshire Bulletin, a news organization founded by former Concord Monitor opinion editor Dana Wormald.
From the Bitch Media "About Us" page:
"We are also uniquely situated to draw in young readers who are at a critical moment in their lives—a moment when they are discovering feminism and activism, finding answers to who they are, and questioning the definitions of gender, sexuality, power and agency prescribed by the mainstream media. Bitch not only plays a role in exploring these topics, it also provides a toolkit for engaging in analysis that promotes activism and impels social change."
Asked about being grilled by an NHPR reporter and someone with Gokee's resume, Bolduc spokeswoman Kate Constantini replied: "Sounds like a fair fight."
Bitch Media closed its doors in April 2022.
A veteran GOP political operative speaking on background echoed the sentiments of many Granite State Republicans who spoke to NHJournal about the situation: "What the f*** is Don Bolduc doing going to that debate in the first place?"
The Bolduc campaign says it is the candidate's commitment to his "anytime, anywhere" debate strategy. Sources close to the campaign say they believe the contrast of Bolduc's constant town halls and "take all comers" approach versus Hassan's mishandling of the debate issue is a net win — even if Bolduc does make less-than-helpful comments at times.
On Tuesday, Bolduc told radio host Jack Heath he was asked to leave yet another Chamber of Commerce forum — this time in Portsmouth — because Hassan refused to speak while he was in the room.
Hassan's campaign declined to respond to requests for comment.
And while Bolduc releases his events schedule to the public and the press regularly, Hassan refuses to give voters or reporters advance notice about theoretically "public" appearances. For example, the Hassan campaign sent out a statement announcing a "Press Conference on Don Bolduc's Extreme Record of Denying Election Results" on Wednesday. But the release did not include an address. Journalists must request the address, an attempt by the Hassan campaign to control attendance by reporters and the public.
NHPR's liberal politics are well known and not in dispute on either side of the political aisle. Pollsters even use listenership of NPR as a metric to evaluate the political leans of respondents. Nonetheless, NHPR insists its coverage is "fair."
"The journalists moderating these debates have been covering New Hampshire politics and policy with integrity and fairness over the course of the 2022 campaign cycle," said NHPR News Director Daniel Barrick. "We invite the public to listen to and view the debates, or read our reporting on them, as they seek to become informed voters ahead of the Nov. 8 election."