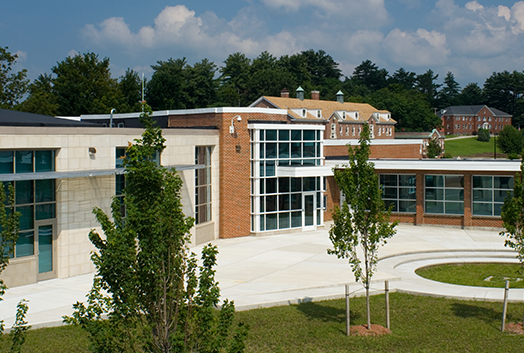 Despite offering $100 million to the hundreds of Sununu Youth Detention Center abuse victims, it looks like New Hampshire will still end up in court. 
Lawyers and victims expressed frustration and anger at the deal, approved by the state Senate late last week.
"I should never have put faith in the state to create a fair settlement process. They already proved they don't care," Dwayne Underwood, one of the victims said.
There have been hundreds of allegations of misconduct and abuse against staff at what was then called the Youth Development Center between 1963 and 2018. That abuse included gang rapes, being forced to fight each other for food, and being locked in solitary confinement for weeks or months. The center has been under investigation since 2019 and is scheduled to shut down in 2023.
David Vicinanzo, an attorney with Nixon Peabody, said his firm has filed 450 lawsuits against the state over the Sununu Center abuse and said 100 more lawsuits will be filed soon. Vicinanzo plans to push forward with the lawsuits instead of taking the settlement.
"We are full speed ahead preparing the cases for trial or mediation, which may be appropriate depending on whether the state decides to be fair or continues to shortchange and disrespect the victims," Vicinanzo said.
Anthony Carr, who represents Underwood, said the victims continue to be ignored.
"This bill will not bring justice to the minors who were abused under the state's care. It's unfortunate that the victims of the Sununu Youth Services Center and the Youth Detention Center and their advocates were not consulted when creating this fund. The result is a process that is not victim-centered and, speaking for the many victims we represent, will not be widely used, if at all," Carr said.
Both Carr and Vicinanzo would rather see the legislature make changes to the bill, especially the way the settlement defines abuse. Under the law as passed, survivors like Underwood would be frozen out as their experience would not be considered abuse.
"I was forced to undress regularly in Wilkins Cottage and expose myself to the guards for no good reason. I was forced to swim naked by the guards both on and off property. One time, a guard took me by van to a campsite by a river and he made me swim naked with him," Underwood said. "This has caused me great trauma over the years, and I just don't see why the state would not recognize what I went through as sexual abuse."
The law also includes a maximum $1.5 million settlement cap for victims, depending on the abuse suffered, and contingent on the state's definition of abuse. It is another point the lawyers want to be changed.
Vicinanzo has been critical of Senate President Chuck Morse (R-Salem). Vicinanzo said Morse has refused to meet with victims.
"Many of the victims pleaded with Senate President Morse for a short meeting weeks ago so they could share their pain personally with him before he managed this process to the vote he wanted … He responded that he was 'not interested' in meeting with them," Vicinanzo said. "Unfortunately, he is not the only political leader who still has no empathy for victims or understanding of their suffering. The child victims of the state have been ignored and dehumanized for years, so the senator's cold shoulder is nothing new."
Morse, who is running in the crowded GOP primary to unseat incumbent U.S. Sen. Maggie Hassan, did not respond to requests for comment.
Vicinanzo said the state needs to reckon with the victims.
"After being ignored, disbelieved, and disrespected by the state for decades, we are a critical mass right now that the state has to take seriously and treat with decency and fairness," he said.
So far, the New Hampshire Attorney General's Office brought more than 108 charges against 11 former staff members for acts committed against 20 victims.