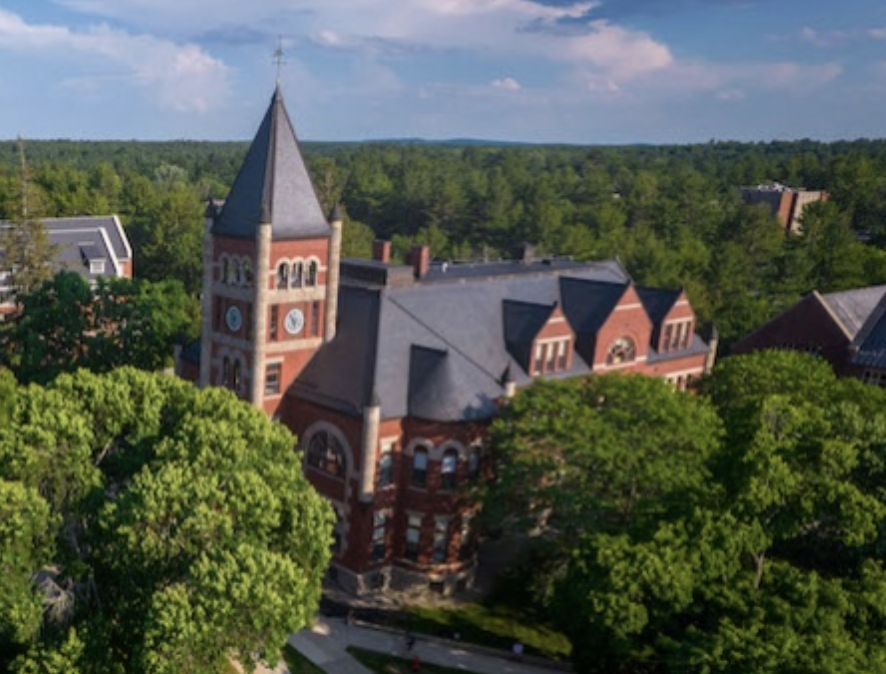 Granite State college students enjoy greater freedom of speech at the University of New Hampshire than their peers at the prestigious Ivy League school, Dartmouth College.
The annual college rankings released this week by the Foundation for Individual Rights and Expression, or FIRE, puts UNH third nationally, trailing only Michigan Tech and Auburn.
UNH President James W. "Jim" Dean Jr. said the school takes its responsibility to foster speech seriously.
"Free speech is one of the most fundamental American constitutional rights. As a public university, UNH protects and promotes this value by ensuring our students can be exposed to new and different ideas that will hopefully inspire growth and intellectual curiosity," Dean said. "This new report from FIRE validates the work we have done and will continue to do to foster an environment where free speech can flourish."
Meanwhile, Dartmouth, one of the most exclusive — and expensive — colleges in America, ranks near the bottom: 240 out of 248.
That's a major drop-off for Dartmouth, which came in at 63 in 2021 and 83 in 2022.
According to data compiled by FIRE, a big reason behind that wide gap is UNH students don't think it is acceptable to shut down controversial speakers, while Dartmouth students are OK with censorship.
FIRE's Director of Polling and Analytics, Sean Stevens, said students at elite schools like Dartmouth, Harvard University (248), Northwestern (242), and Georgetown (245) are more inclined to prevent speakers they don't like from being heard on campus The common denominator is those schools are predominately liberal
"There's this elite culture to be tolerant, but most of those schools do poorly on the disruptive conduct survey," Stevens said. 
As part of the review process, students were surveyed about how comfortable they felt speaking about controversial topics on campus and in class. They were also asked if shutting down speakers through protest, disruption, or even violence was ever acceptable.
"As you get more and more liberal on the spectrum (the students) are more likely to say those things are at least rarely acceptable," Stevens said.
One of the findings: Many college students think shouting down a speaker is acceptable behavior, even at schools that rank highly. At UNH, just 44 percent of students said shouting down a speaker to prevent them from speaking on campus is always unacceptable. 
At Dartmouth, however, that dropped to 26 percent, meaning most students believe in stopping speakers they don't like. That comes as no surprise to center-right students at Dartmouth. 
Last year, conservative journalist Andy Ngo's scheduled in-person appearance at Dartmouth was canceled after a deluge of online threats from leftwing opponents. In 2020, more leftist threats of violence forced the cancellation of Republican U.S. Senate candidate Corky Messner's scheduled speech on the need for border security to halt the flow of opioids into the U.S.
Stevens cited the Ngo and Messner events as reasons for Dartmouth's poor ranking.
"They can't undo the disinvitations, but they can do better," Stevens said.
In contrast, UNH stood by a controversial group over objections from liberal students, Stevens said. In March, students staged a walkout after the Christian Legal Society student group planned a vigil for victims of a Tennessee school shooting. UNH liberal activists accused the Christian group of engaging in anti-transgender hate. The Tennessee shooter identified as transgender.
UNH also announced Wednesday that Dean is retiring as president on June 30, 2024.