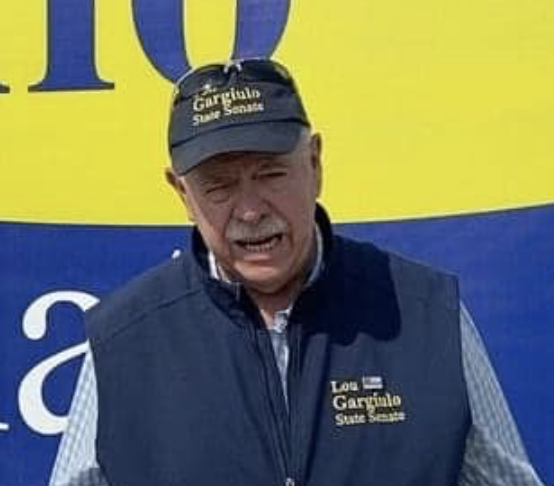 The violent attack on Speaker of the House Nancy Pelosi's husband in their San Francisco home has raised the profile of political violence. But GOP state Senate candidate Lou Gargiulo says he and his supporters have been dealing with it for days — including incidents that required police involvement.
Gargiulo, a Hampton Falls businessman, is running for the District 24 seat being vacated by Sen. Tom Sherman, (D-Rye.) He is squaring off with outspoken progressive Rep. Deb Altschiller (D-Stratham) in this Seacoast district.
And while he knows the old adage that "politics ain't beanbag," Gargiulo says it is getting rough on the campaign trail.
"There's an extraordinary amount of hostility from some people," he told NH Journal.
In recent days, Gargiulo's supporters in Seabrook had a truck driver attempt to swerve into their group twice before he got out of his vehicle looking for a physical confrontation.
"That's beyond the norm," Gargiulo said.
Over the weekend, Gargiulo had an iced coffee thrown at him. His wife had a power tool battery thrown at her.
"If that hit her in the head it could have killed her," he said.
There is always some tension in the closing days of a political campaign, Gargiulo said, but this cycle has seen those sentiments ratcheted up several notches. It is not just that people stop and scream profanities and make obscene hand gestures, he said. People are screaming and making those gestures while they have children in their car and some of the screamers are elderly women, he noted.
"I've been screamed at by women in their 70s and 80s," he said. "There's no filter anymore."
Gargiulo says Altschiller has been silent as he and his supporters have been subjected to this harassing and violent treatment.
"My opponent has not said anything," he said. "This behavior is beyond the pale."
Altschiller did not respond to a request for comment.
Gargiulo said the driver first drove up to a group of about 10 to 12 of his supporters holding campaign signs and swerved at the group. After driving past them, he turned his truck around and veered toward them a second time, Gargiulo said. The driver then pulled over, got out of his car, and started looking for an altercation.
"He wanted to get into a fistfight," Gargiulo said.
After that scary situation was diffused, police were called about the matter. Seabrook Police did not respond to a request for comment on the incident.
On Sunday, after his wife was nearly pelted with the power tool battery, Gargiulo contacted the police himself. Rye Police Chief Kevin Walsh said officers are investigating the battery incident.
Gargiulo sees the partisan divide becoming sharper as Democrats sense the coming election is likely to be a tough one for their time. 
"They can feel they are on the brink of a huge red wave and mentally they cannot handle it," he said.
Gargiulo said Democrats are seeing their election message centered on abortion rights falling flat, and they have only themselves to blame. Granite Staters are worried about record inflation driving up costs at the grocery store and making it hard to heat their homes this coming winter.
"I see hostility, I see anger, it's because they are not prepared to lose," Gargiulo said.
In the wake of the attack on Paul Pelosi, Democrats and their allies in the media have tried to argue that GOP messaging is promoting political violence. In particular, they point to Republicans like First Congressional District Republican Karoline Leavitt who say they doubt the outcome of the 2020 election.
Republicans respond by noting the repeated acts of violence targeting people on the right, from U.S. Supreme Court Justice Brett Kavanaugh to more than 100 crisis pregnancy centers over the past six months, to the shooting at a Republican congressional baseball team practice that injured six.
While there are always disagreements surrounding politics, even in a quiet community like Rye, Walsh says has not seen this level of anger before. Walsh said the tenor current of political discourse is discouraging.
"It's America, you can use your words and voice your opinion," the police chief said. "The component we're missing is you're supposed to respect each other. My parents brought me up that you're supposed to respect that people have different viewpoints."
Neil Levesque, executive director at the New Hampshire Institute of Politics at Saint Anselm College, told Jack Heath that St. Anselm College is releasing a new poll Tuesday night, and the early numbers show "independents are breaking toward Republicans."
"It's trouble at the end [for Democrats] because inflation is the issue that's swaying these independent voters toward Republicans," Levesque told Heath.