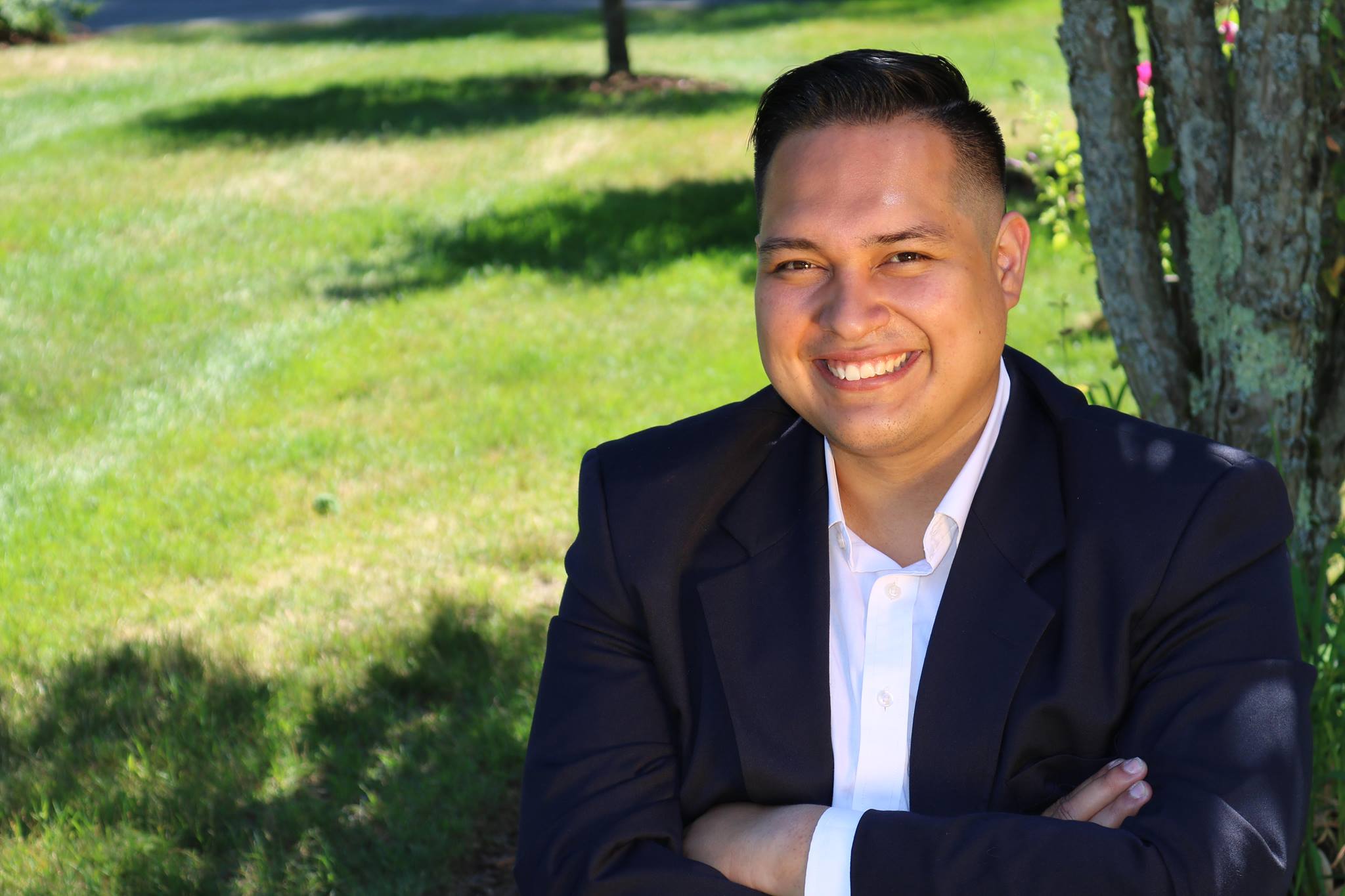 State Rep. Manny Espitia (D-Nashua), an outspoken progressive caught in the center of the recent State House drama in the Democratic caucus, has announced he is not seeking reelection. 
"It breaks my heart to not be seeking another term, but I have some commitments that would make it very difficult to spend another two years in the State House," Espitia wrote on social media.
Espitia made headlines earlier this year when he released a statement suggesting that Black men face heightened danger in the presence of police officers. Soon after, Democratic leadership appointed him to the Criminal Justice committee.
Espitia will remain president of the New Hampshire Young Democrats and said he is working to win back the House majority from the GOP. He said his decision for the coming election is not the end of his political career.
"I doubt this will be the last time I run for the State House, but I'll be back someday," Espitia wrote.
News of his departure inspired a show of support from his fellow Democrats.
State Rep. Catherine Rombeau (D-Bedford) thanked Espitia for his leadership and his mentorship.
"Thank you, Manny, for your service, your patience, and your good humor. I've learned so much from your leadership (and doubt I'd be trying again without having your encouragement over the years)!" she wrote.
 State Rep. Jan Schmidt (D-Nashua) blamed the $100 a year salary paid to New Hampshire lawmakers.
"If we could actually pay legislators a decent wage we could keep amazing people like you, Manny," Schmidt wrote on Facebook. "You bring so much to the House and give the position all your heart, oh, what a marvelous Speaker you will be someday, or senator, or governor, or member of Congress. Your world is open and you have our love going forward. Thank you."
Espitia started his political career working for Nashua Mayor Jim Donchess. Last year, when a neo-Nazi group began posting racist graffiti in his neighborhood, Espitia called them out. Someone claiming to be with the NSC 131 organization responded on social media:
"Anyone w/a name like 'Manny Espitia', State Rep or not, has no moral right to throw shade at any true (White) Nationalist New Hampshirite. You have no right to be here, you're an occupier here & the days of these types trampling on New England are coming to an end," the anonymous NSC 131 poster wrote.
A subsequent investigation by the New Hampshire Attorney General's Office and federal law enforcement failed to result in any arrests.
Espitia has also had his own problematic moments. He became embroiled in the controversy surrounding State Rep. Nicole Klein Knight after she repeatedly used the "n-word" in an encounter with a young, Black activist in the State House. Klein Knight eventually called for security, an action Espitia found offensive.
"She engaged in degrading, bigoted behavior against a young Black man," Espitia wrote in a public statement, "eventually calling security on him, despite being fully cognizant of the heightened dangers Black men face in this country in the presence of law enforcement."
After the anti-cop comments were reported by NHJournal, Espitia issued an apology. He also blamed NHJournal for the controversy, and then-House Minority Leader Robert Renny Cushing (D-Hampton) ordered House Democrats to boycott NHJournal in retaliation for the reporting.
Espitia did not offer any explanation as to why, a few months later, he did an about-face and apologized to Klein Knight.
"On Feb. 2, I accused her of calling House security as retaliation against a young man. She has explained that she had been genuinely scared for her safety and I apologize for accusing her of such action," Espitia wrote in the apology issued last month.
And Espitia also declined to join his fellow Hispanics who have publicly denounced U.S. Sen. Maggie Hassan and U.S. Rep. Chris Pappas for embracing the "racist" border policies of the Trump administration, in particular Title 42. After Hassan made a campaign video in front of the Trump-built border wall, prominent members of the state's Hispanic community like state Rep. Maria Perez (D-Milford) and Eva Castillo of the MIRA Coalition resigned from the New Hampshire Democratic Latino Caucus in response.
Espitia has yet to publicly criticize his fellow Democrats over their new tough-on-illegal-immigration stance.