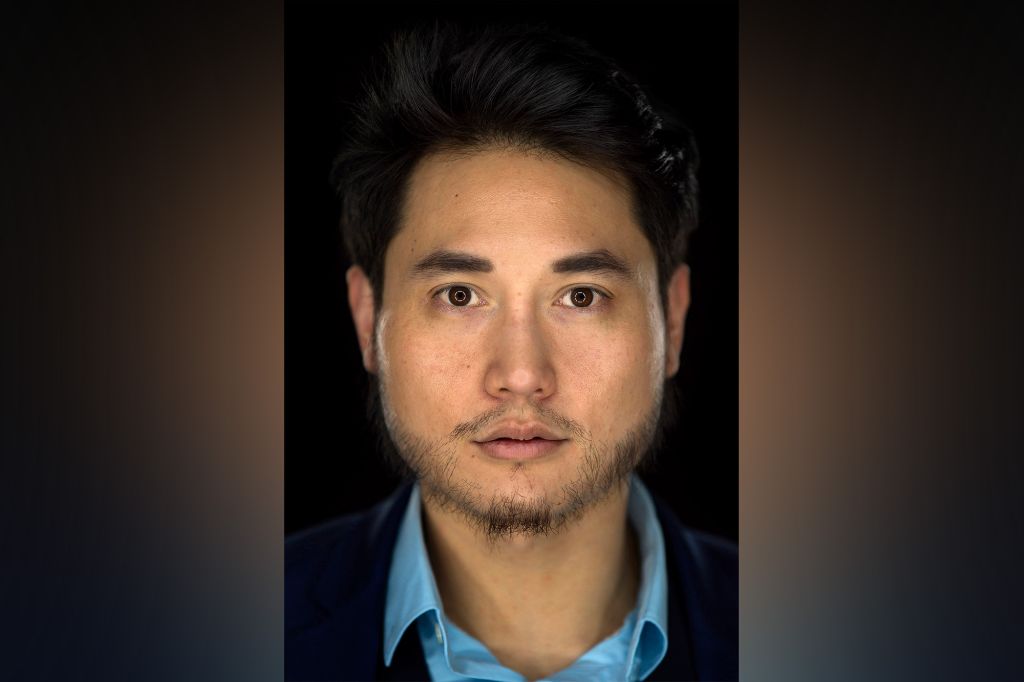 HANOVER —Dartmouth College administrators canceled an on-campus appearance by conservative journalist Andy Ngo's Thursday night after a deluge of online threats from Antifa members.
Ngo, who has built a national reputation covering violent, far-Left protests often given little attention by the mainstream media, was set to appear at an event hosted by the Dartmouth College Republicans and the conservative activists of Turning Point USA.  
New Hampshire Journal was turned away at the door of Moore Hall by Dartmouth security on Thursday evening. The college security officer said the event was changed to be an online appearance, but he would not say why the change was made.
"That's a decision above my pay grade," the security officer said.
"The administration canceled the event and gave the student organizers the choice of holding a last-minute zoom meeting or nothing at all," Ngo told NHJournal Thursday night. "An event on violent extremism was threatened by violent extremists. It's a cliche. Why did the College wait until two hours before the event to drop the ultimatum on organizers and speakers? Dartmouth College's decision actually gives a blueprint for extremists to shut down future events."
Several municipal police officers from Hanover and nearby Lebanon police departments were visible on the campus near Moore Hall Thursday evening. Hanover police declined to comment on the cancellation when contacted. 
Dartmouth College's Associate Vice President for Communications Diana Lawrence said the event was moved online after it became clear it could not be held safely in person.
"In light of concerning information from Hanover police regarding safety issues, similar concerns expressed by the College Republican leadership, and challenges with the student organization's ability to staff a large public event and communicate effectively (including dissemination of the visitor policy and a prohibition on bags in the building), the college has requested that the 'Extremism in America' panel be moved online," Lawrence said.
There was no visible presence of protestors Thursday night. A pair of men turned away at the doors, who appeared to be in their 30s and 40s, respectively, said they were on the college campus to attend the event. They declined to answer any further questions. 
Ngo and former Antifa member Gabe Nadales were set to speak about extremism in America at the event. After Dartmouth's order, Ngo tweeted:
"The admin of @dartmouth College canceled the live speaking event about #Antifa featuring myself & @OGNadales due to security concerns. (Bomb-sniffing dogs were brought in.) This is extremely disappointing but we're continuing in a virtual capacity."
News of Ngo's appearance got members of Antifa organized into planning a counterprotest in the days leading up to the event, with some making threats to stop Ngo at all costs.
"When you enter our home you play by our rules, not yours," the Northeast Antifa social media account posted. "New England is anti-fascists, and we will hold that line till death."
The Green Mountain John Brown Gun Club stated online it "called up reserves" of Antifa super soldiers to be on hand for the event. A member of a Portland, Ore. Antifa group, Jonathan Dylan Chase, offered money for anyone who managed to assault Ngo during his Dartmouth appearance.
Antifa is a decentralized organization of people who claim to be anti-fascists and has been at the heart of violent street protests for years, clashing with both innocent political protestors and aggressive white supremacists along the way. Members of Antifa have engaged in violent protests in Portland, Ore. over the past few years, where Ngo gained fame covering the clashes between Portland's Antifa and white supremacists like the Proud Boys. 
Ngo has been accused of serving as a propagandist for the Proud Boys in exchange for protection at the protests, something he has denied. Ngo was assaulted by Antifa protesters in 2019 in an incident in which he was punched repeatedly and hospitalized due to his injuries.
Dartmouth, once a bastion of free speech, has evolved like many progressive campuses to be hostile territory for speakers from the Right. The Foundation for Individual Rights in Education (FIRE) ranks Dartmouth 63rd in the nation for its campus culture supporting free speech.
Lawrence said the college strives to make sure all viewpoints are heard on campus, so long as it can be done safely. 
"Dartmouth prizes and defends the right of free speech and the freedom of the individual to make their own disclosures, while at the same time recognizing that such freedom exists in the context of the law and in responsibility for one's own actions. The exercise of these rights must not deny the same rights to any other individual. The institution therefore both fosters and protects the rights of individuals to express dissent," Lawerence said. "Protest or demonstration shall not be discouraged so long as neither force nor the threat of force is used, and so long as the orderly processes of the institution are not deliberately obstructed." 
Last year's appearance by Rep. Madison Cawthorn (R-N.C.) drew a crowd from the Democratic Socialist Club at Dartmouth, and liberals on campus reportedly engaged in vandalism of the posters for the event.
The Democratic Socialist Club protest itself descended into obscene anti-police chants directed at the sole Hanover police officer observing the proceedings, though there was no reported violence at the event.