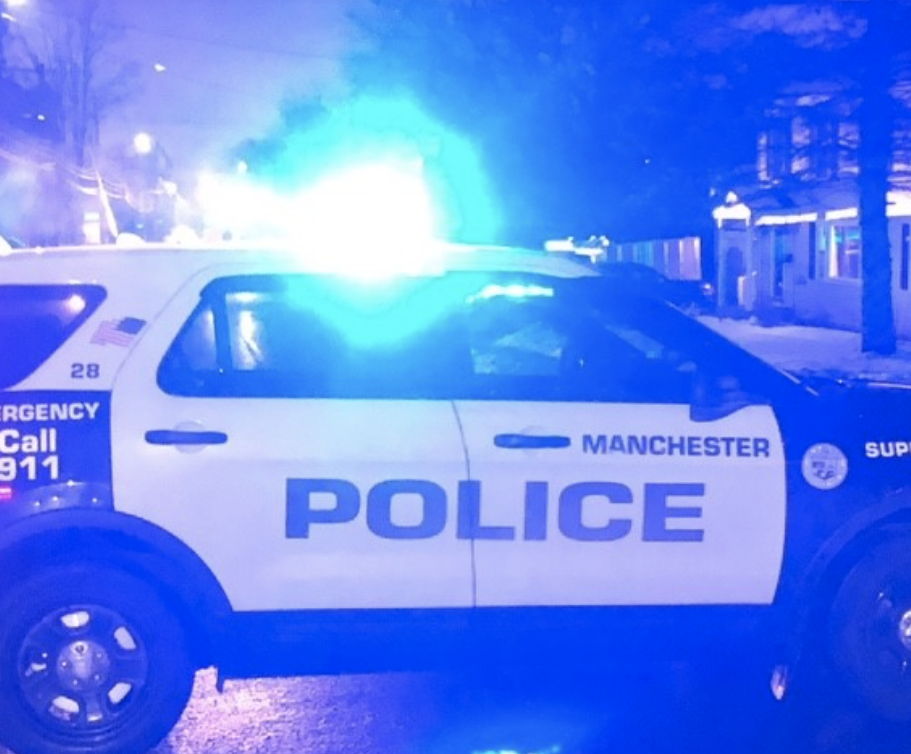 Two men arrested for their alleged involvement in a Manchester shooting this week are back on the streets, thanks to New Hampshire's PR bail system. 
A PR bond, or personal recognizance bond, is a type of bail bond that allows a defendant to be released from custody without paying any money upfront. Instead, the defendant must promise to appear in court for all scheduled appearances. The defendant's word is essentially their bail bond.
It is another example of the failed bail reform that is making cities like Manchester unsafe because violent criminals aren't going to jail, said Jay Ruais, the sole Republican candidate for mayor.
"This incident highlights the massive problem Manchester is facing right now. Every day, our police officers heroically perform their duty, and before the ink is dry on the paperwork, violent offenders are released back out onto our streets." Ruais said. "The status quo in the city of Manchester cannot, and must not continue. This makes our city less safe and creates a system that encourages criminal activity and behavior."
Brandon Middaugh, 32, and Justin Middaugh, 30, were arrested this week after an Ash Street shooting sent a man to the hospital. A Police SWAT team responded to a report of a fight, and officers found a man with a gunshot wound in his leg outside.
The Middaughs were both later charged with simple assault and released. Justin Middaugh's criminal history includes leading police on a high-speed chase and fighting with officers who eventually arrested him for drunk driving. 
Last year in Manchester, 75-year-old Daniel Whitmore was stabbed and killed by homeless man Raymond Moore, 40. Moore was out on bail for assault at the time of the stabbing.
And in June, a man threatened Dollar Tree employees with a box cutter during a shoplifting attempt. Manchester police arrested the man, who had recently been released on bail.
It is past time for the bail system to be fixed, Ruais said, vowing to fight to make sure that happens.
"For the safety and security of our city, the next mayor must fight to fix our broken bail system to keep criminals off our streets. I am the only candidate in the race demanding a fix to our broken bail system to keep dangerous criminals off our streets," Ruais said. "Our jails cannot be a revolving door for violent criminals. It is past time for our city's leadership to step up and fight for a fix to the broken bail system that is devastating Manchester families and businesses."
Ruais is the only candidate running for mayor who has made bail reform a major campaign issue. Democrats like Will Stewart and June Trisciani have been focusing on issues like housing and education and largely avoided talking about bail reform at the recent mayoral candidate forum. 
Democrat Kevin Cavanaugh, who supported the 2018 bail reform bill that critics like Ruais say has failed, blamed Republicans in Concord for not fixing the problem.
"We have to get violent people off the street," Cavanaugh said at the forum. "The Republicans have the power in Concord to do that, and for the past two years, they wouldn't do it."
Efforts to scale back the 2018 bail reform law were shot down this year by a coalition of Free State-aligned Republicans and progressive Democrats. The New Hampshire American Civil Liberties Union pushed hard against any proposal to keep criminals in jail.
The NH ACLU claims the 2018 bail reform has not made communities unsafe and has helped keep poor people from being treated unjustly.
"Until bail reform in 2018, thousands of Granite Staters were incarcerated pre-trial each year not because they were a danger to their community, but simply because they could not afford to pay their bail," Frank Knaack, the NH ACLU's policy director wrote.