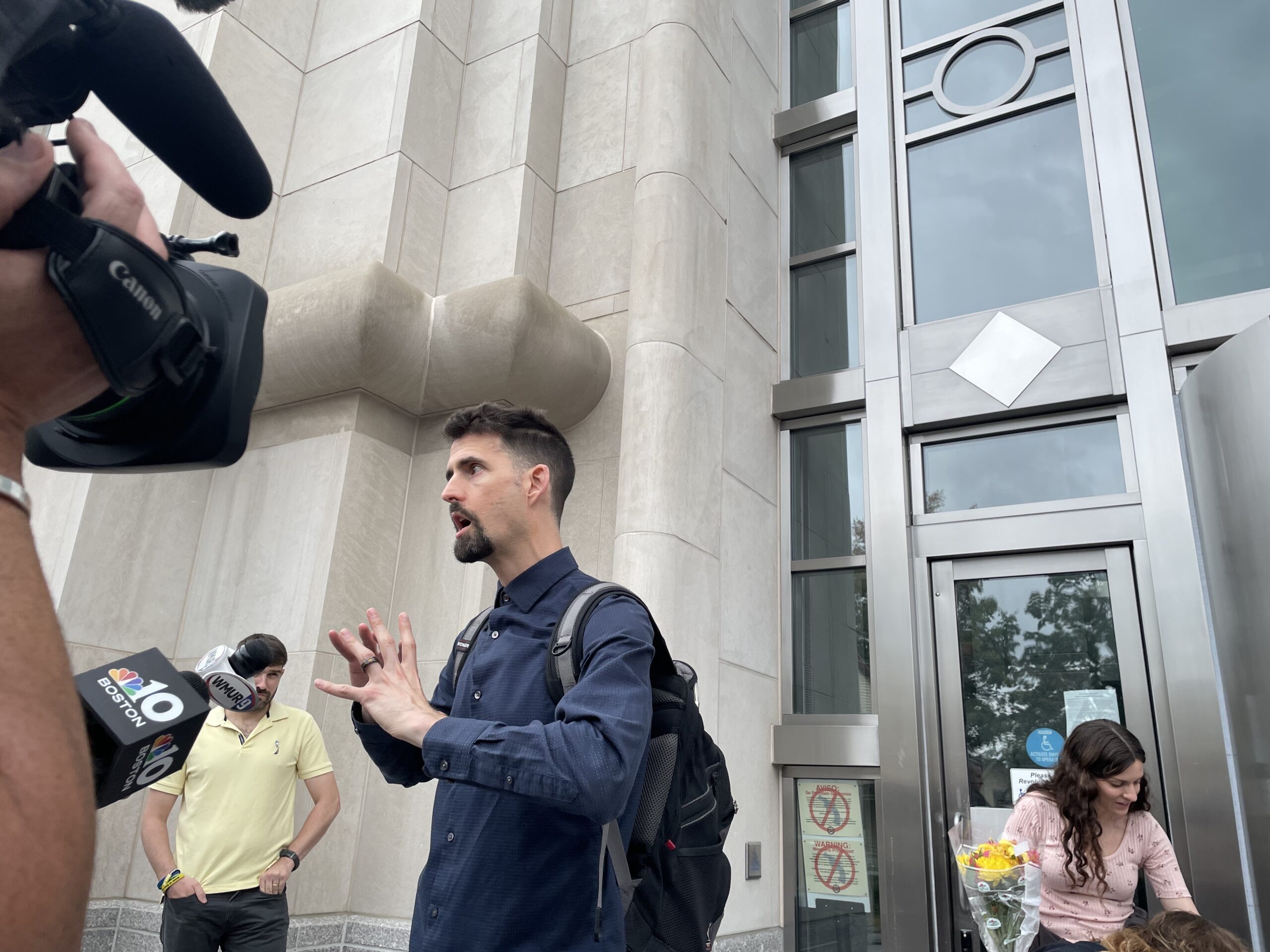 Libertarian activist Ian Freeman is hoping to draw a 'get out of jail free' card now that he is serving his eight-year prison sentence for his Bitcoin money laundering conviction.
Freeman's attorneys have filed a notice of appeal with the First Circuit Court of Appeals in Boston, signaling they plan to challenge the state's evidence as well as the financial regulation laws used by prosecutors.
A jury found Freeman guilty last year on eight felony counts, including conspiracy to launder money obtained through wire fraud connected to his Bitcoin exchange. His stiff prison sentence is due to the fact Freeman was laundering money for internet romance scammers. 
Many elderly victims were instructed by their scammers to buy Bitcoin directly from Freeman. Freeman took a 10 to 15 percent commission, and the scammers could then anonymously take the digital currency, leaving the victims broke and heartbroken.
Over a few years, prosecutors said, Freeman laundered millions for the criminals while knowingly aiding their crimes. Freeman advertised his services and discretion as he set up churches and bank accounts to keep the money coming in. At one point, he even advertised he could work with Nigerian currency, the naira.
Prosecutors with the United States Attorney's Office wanted to put Freeman away for over 20 years, while his lawyers asked for three years at his sentencing hearing this month. United States District Court Judge Joseph LaPlante opted for a 96-month sentence.
LaPlante told Freeman's legal team they would unlikely get the sentence overturned or greatly reduced on appeal. 
"I can't see that happening," LaPlante said.
Freeman was arrested in 2021 when federal agents raided his home and businesses associated with his BitCoin exchange. Five other people arrested along with Freeman either had charges dropped or took plea deals, resulting in minimal prison sentences. 
Aria DiMezzo, 35, was sentenced to 18 months in prison after she took a plea deal earlier this year. Rich Paul (AKA "Nobody"), 56, Renee Spinella, 28, and Andrew Spinella, 37, all pleaded guilty and have already served their sentences. 
The sixth suspect, Colleen Fordham, 65, had the charges against her dropped.
Freeman, DiMezzo, and Nobody are all part of the Free Keene collective, an offshoot of the Free State Project. The Free State Project made a show of kicking Freeman out of the movement in 2014 after he repeatedly advocated for lowering the age of consent. 
The Free State Project is the libertarian initiative started by Jason Sorens to influence the state's government toward libertarian principles. Freeman is also an advocate of seceding from the United States of America.