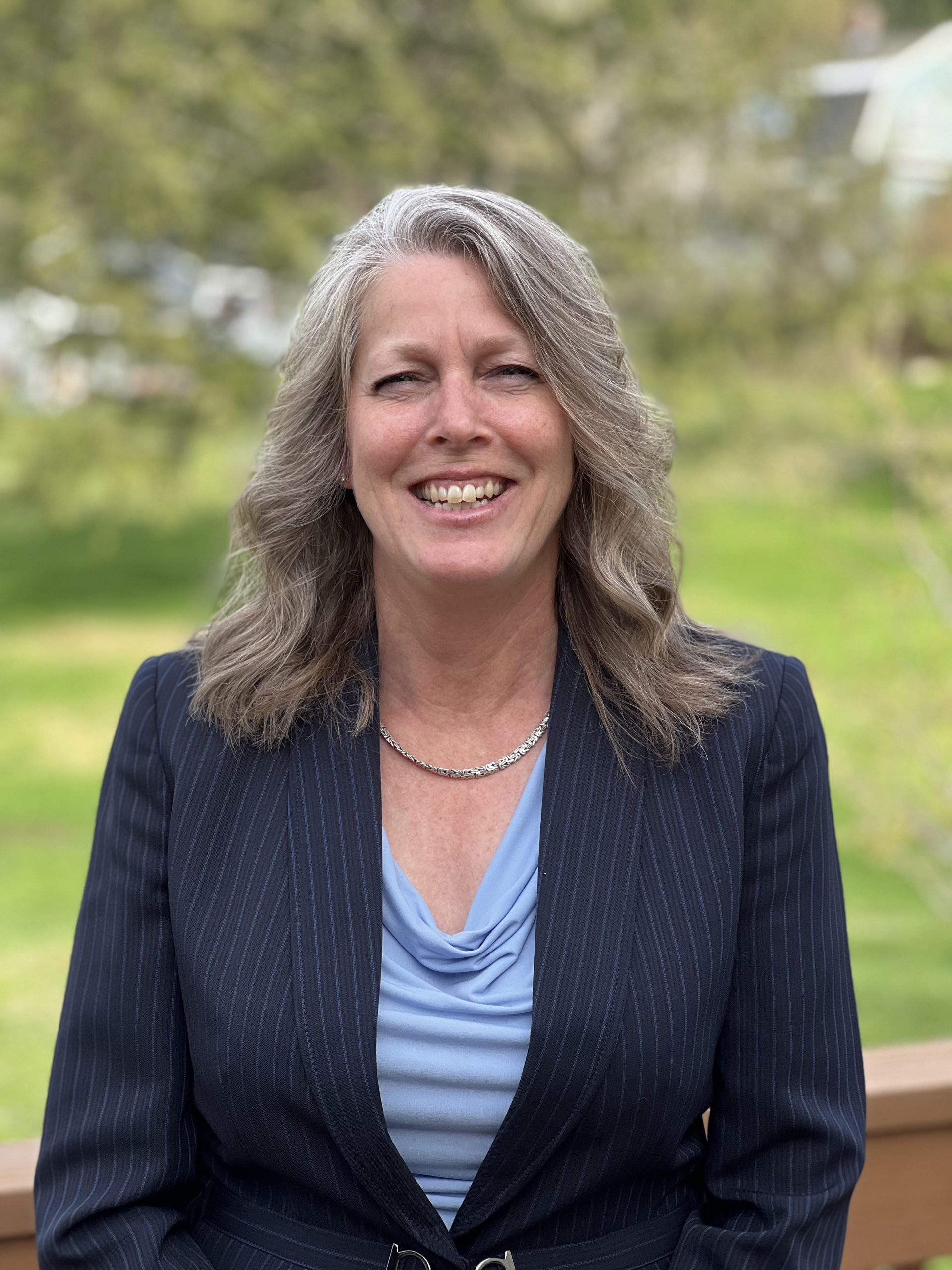 What do you call a Democrat who's voted in favor of a 20-week abortion ban, supported allowing gun owners to carry concealed weapons without a permit, and tried to pass restrictions to stop college students from voting?
Claremont's Charlene Lovett.
A former Republican state representative who also once served as mayor of Claremont, Lovett has launched a bid for the District 8 Senate seat as a Democrat. Lovett said she changed her party registration this year because she's become disenchanted with the GOP over the years.
"The party that I grew up in and have been part of for many decades isn't the party of today. I feel like the party left me behind," Lovett said.
Lovett now describes herself as a moderate Democrat as she seeks to unseat Sen. Ruth Ward, R-Stoddard.
While in the House in 2012, Lovett had a solidly pro-life voting record: she voted for bans on partial-birth and late-term abortion, as well as a 20-week abortion ban, and a 24-hour waiting period for abortion. She also supported giving legal protection to the unborn who were injured or killed when their mother was assaulted.
Lovett also opposed requiring health insurance to cover contraception.
On ballot access issues, Lovett supported a photo ID mandate. She also supported tightening the rules on residency for voting in a way that would block out-of-state college students from voting in New Hampshire. Most of her (now) fellow Democrats opposed these measures.
Lovett cast conservative votes on a range of issues. She supported tax credits for businesses that donate to private school scholarships and opposed legalizing medical marijuana. She was against refugee resettlements in New Hampshire, and she supported a state lawsuit against the Affordable Care Act.
Ward said she has run into Lovett a few times over the years but does not know her well.
"I have not checked her voting records. It will be very interesting to do some research," Ward said. "Anyone can run, and I will do my best against whoever is my opponent."
Asked about her decidedly un-moderate voting record, Lovett said she's changed her mind on many of her former positions.
"Over time, I've changed my positions, and that's been caused by working with people from all walks of life and learning more about the challenges people face in their lives," she said.
NHJournal reached out to state Democratic leaders to ask about having a candidate with such a pro-Republican record running to represent their party, particularly in a community like Claremont that backed progressive Bernie Sanders in both the 2016 and 2020 presidential primaries.
District 8 also includes Acworth, Antrim, Bennington, Charlestown, Croydon, Deering, Dunbarton, Francestown, Gilsum, Langdon, Lempster, Marlow, Newport, Stoddard, Sunapee, Unity, Washington, Weare and Windsor.
Progressives have been upset with the party establishment for years, as the younger left wing of the party continues to get ignored by the old guard. Two progressives Democrats abandoned the House caucus to become independents during the current session, and a third quit the House entirely.
And leaders of the New Hampshire Democratic Latino Caucus resigned in opposition to the embrace of what they call "racist" immigration policies by Hassan and fellow Democrat incumbent Rep. Chris Pappas. They've held public protests as well.
While Lovett may have become a Democrat, she's no progressive. If she's able to win her new party's nomination without a fight, it could be yet another indicator that state party chairman Ray Buckley's strategy is for New Hampshire Democrats to tack hard to the right as the midterms approach.
It's not working, according to RNC Spokesman Andrew Mahaleris.
"Whether it's Maggie Hassan endorsing a border wall, Chris Pappas supporting Title 42, or Charlene Lovett finally revealing her true colors as a Democrat, it's clear that Ray Buckley and the rest of his party know they are in trouble. While these pandering politicians are claiming to support commonsense policies to get elected, Granite State voters know where their true priorities lie and will defeat them in November," Mahaleris said.
In addition to her time as a state rep, Lovett has served on the Claremont School Board, City Council, and as the mayor. Her service has not been without controversy.
In 2019, Claremont City Manager Ryan McNutt blamed Lovett for his firing, and for creating a difficult environment in city hall.
"She is one of the most difficult people I've worked with," McNutt said at the time. "She is not someone who understood her role."
McNutt said Lovett was constantly trying to attain more power as mayor. Claremont is chartered with a weak mayor's position, giving day-to-day responsibility to the city manager.
"There was a desire for more control," McNutt said.
That same year, City Councilor Jon Stone accused Lovett of interfering with a police investigation during the 2016 shooting of Claremont man Cody LaFont by city police. Lovett said at the time that she would welcome an investigation into this accusation, though none was pursued.