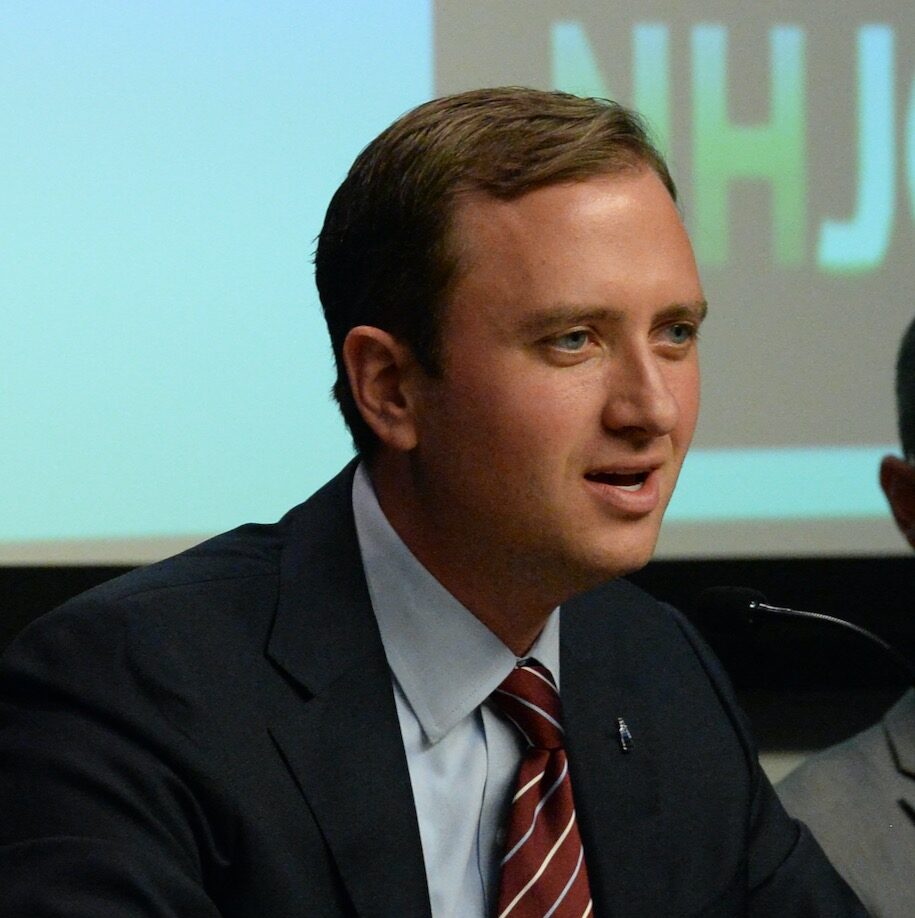 The five GOP candidates running for the chance to take on Democratic Rep. Chris Pappas this fall took to the stage Thursday night, sparring over election integrity, abortion, and foreign policy. 
The crowded conservative field of Karoline Leavitt, Matt Mowers, Gail Huff Brown, Tim Baxter, and Russell Prescott largely agree on the issues.  But that didn't stop Huff Brown from going on the attack first.
In answering a question on abortion considering the U. S. Supreme Court decision in the Dobbs case, which gives the authority back to states, Huff Brown targeted Leavitt and accused her of not being pro-life. Leavitt has just answered that she supports New Hampshire's 24-week ban on abortion.
"You can't be pro-life and support the law in New Hampshire," Huff Brown said.
"I am pro-life, and I do support the law in New Hampshire," Leavitt responded, before turning the tables. "So, what are you?"
Huff Brown declined to answer.
Huff Brown also went after Mowers over voting twice during the 2016 presidential primaries, once in New Hampshire and again later in New Jersey.
"We need to talk about election integrity. We have one person up here who voted twice. That's not election integrity," she said.
Mowers hit back, saying an investigation by New Hampshire Attorney General John Formella cleared him of any wrongdoing and accused Huff Brown of using Democratic talking points.
"Gail, that's just silly stuff. I know you're new to this state, maybe you didn't know the rules," Mowers said.
The candidates again disagreed on aid to Ukraine, with Mowers and Prescott coming out in full favor of helping Ukraine fight Russia's invasion, though both said the money needs to be accounted for.
"We should absolutely support Ukraine, but we need to verify the money is actually going to the crisis," Prescott said.
Leavitt and Baxter opposed sending money to Ukraine. Huff Brown was unclear on her position.
Former President Donald Trump loomed large in the debate, as both Mowers and Leavitt worked for his administration. Mowers touted his position in the State Department while Leavitt made frequent mention of her job in the White House Press Office. Huff Brown also claimed to have worked for Trump. Her husband, former Massachusetts Sen. Scott Brown, served as Trump's ambassador to New Zealand.
None of the candidates were willing to say outright that President Joe Biden won the 2020 election. Baxter cited the debunked conspiracy theory movie "2,000 Mules" and said all the individual state elections need to be audited. The other candidates said there needs to be a review or audit of the election process. It was Leavitt who went furthest, saying Biden was not elected in 2020.
"The 2020 election was stolen and there is no way Joe Biden legitimately won 81 million votes," she said.
The audience at the event hall at the Saint Anselm Institute for Politics was full of campaign aides, as well as supporters, friends, and family of the candidates. Linda Chard came out to support Baxter, saying he has the youth, energy, and ideals needed to win.
"One hundred percent because of his proven, conservative voting record," Chard said.
Chard would not commit to a second choice if Baxter does not win the primary, saying she is not impressed with the other candidates.
State Sen. Bill Gannon (R-Sandown) came out to support Mowers, who he sees as the best conservative to win.
"Matt is young, energetic, has great ideas, and has experience in Washington," Gannon said.
Gannon was impressed with the overall slate on the debate stage, saying he could support Huff Brown or Prescott as second choices, but he was disappointed in their answer on the 2020 election.
"I was unhappy that no one would say Joe Biden got the most votes," Gannon said.
Playing into election conspiracy theories will only hurt Republicans in the fall, Gannon said. While he voted for Trump, Gannon said the former president did lose the election and it is now time for the GOP to move on.
Scott Brown said all the candidates put in a good effort Thursday night.
"They all did really well, everyone up there is qualified," Brown said.
He took exception, however, to Mowers' jab at his wife, implying that she recently moved to New Hampshire.
"She's been a property owner and taxpayer in New Hampshire for 30 years, almost as long as he's been alive. He's been here what? Four months?"
Scott Brown said Prescott is his second choice.
"He's just a good guy," he said.
The debate can be streamed on NH Journal's Facebook page.