Within hours of Russian tanks rolling into Ukraine last February, Gov. Chris Sununu rushed to the ramparts — symbolically speaking — and put the Granite State solidly on the side of President Vlodomyr Zalenskyy and Ukraine's embattled citizens.
"This morning I signed an Executive Order instructing @nhliquorwine outlets to begin removing Russian-made and Russian-branded spirits from our liquor and wine outlets until further notice," Sununu tweeted. "New Hampshire stands with the people of Ukraine in their fight for freedom."
On a NHJournal podcast soon after, Sununu reiterated it was important to him that New Hampshire — "the little old Granite State" — do its part.
"People are sacrificing and giving their lives. And it's important that folks know that we are seeing those atrocities and we do stand united with [the Ukrainians] who have to bear the brunt. We want people to know that it can make a difference to stand up.
"Let's push those Russians back to Moscow!," Sununu said.
Some 100 days later, however, Stoli is back on the shelves and Sununu's ban on Russian-branded booze is largely forgotten.
"I can't remember the last time anyone at the bar even mentioned it," said Ryan McCabe at 815 Cocktails & Provisions in Manchester. McCabe said they used to stock Hammer + Sickle, one of the (very) few liquors actually made in Russia.
"Most of our customers drink Tito's, to be honest."
Christina Pasicznyk Vogel, a first-generation Ukrainian-American, said while it is not her area of expertise ("I'm not really much of a drinker"), she said she "felt good" when she first heard about Sununu's ban.
"It felt like a symbol of unity — even if it was a small one."
Extremely small, it turned out. Only about 3 percent of spirits sold in the U.S. are made in Russia, which is why Sununu included "Russian-branded" products, too.
Except it turned out that while Smirnoff — "the world's number one vodka!" according to its website — may have been "born in Moscow," it is actually distilled in Plainfield, Ill. for a company based in London.
Absolut is from Sweden and Ketel One is from the Netherlands. The most "Russian" vodka commonly consumed in the Granite State is Stolichnaya, but the product sold in the U.S. is made in Lativa. In fact, when Russia invaded, the company quickly posted a message of support for the Ukrainian people on its website.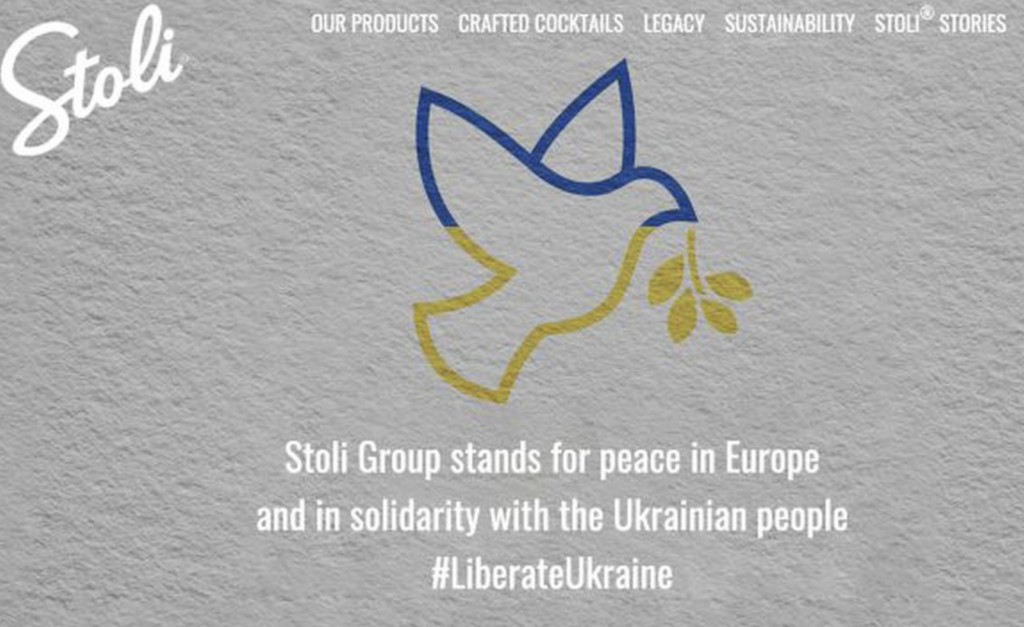 Still, on Sununu's order, Stoli was pulled from every state store by the New Hampshire Liquor Commission over its branding.
But now, without any fanfare, it's back.
"Stoli products have returned to NH Liquor & Wine Outlets," the commission said in a statement to NHJournal. "This action is based on Stoli Group's decision to accelerate their rebranding and clarify their production process and location of facilities."
"Stoli Group ensured that New Hampshire is the first state in the nation to have access to the newly labeled product (the traditional vodka has been rebranded and a full rebrand of Stoli's flavored vodka is coming in the fall), as well as a special edition Ukrainian Stoli bottle, which is currently available for purchase, with 100 percent of profits donated to World Central Kitchen."
And, the commission added, "the NHLC stands with Stoli in support of the Ukrainian people."
The Commission insists that booze from companies that are Russian-owned or "haven't taken steps to address their Russian branding remain prohibited for sale in New Hampshire."
Asked for examples, the commission offered two: Russian Standard and Hammer + Sickle.
Pasicznyk Vogel, an active member of the Protection of the Blessed Virgin Mary Ukrainian Catholic Church in Manchester, says she sees the issue of Ukraine fading from America's attention the same way the liquor ban has been forgotten.
"Americans are more concerned over what's happening here at home, and of course, I understand that. With all the challenges right now, when it comes to news from Ukraine many people just shrug and go on with their lives."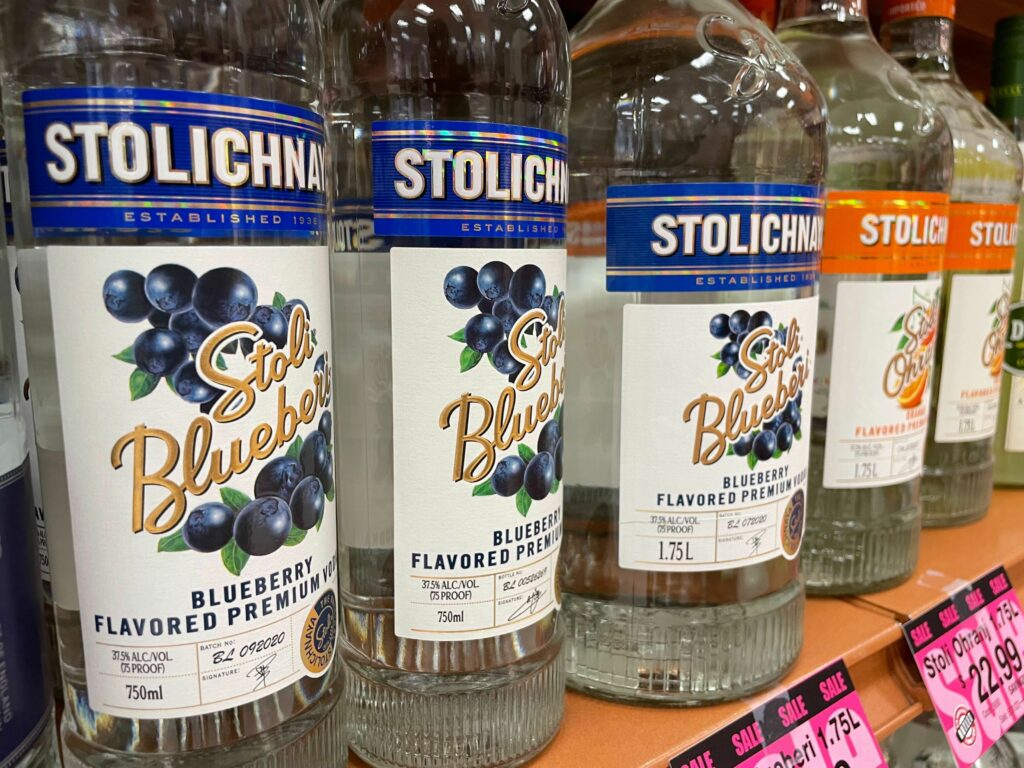 Polls show America's passion for the Ukrainian cause has declined as the war goes on. In the early days, large numbers of Americans said they wanted the U.S. to do more and were frustrated by the lack of action. In a Pew Research Poll released in May, only 31 percent said the U.S. was doing too little to help Ukraine.
Asked to rank issues of concern, voters didn't put Russia's attack on Ukraine in the top 10.
For Pasicznyk Vogel, however, it is not an abstract issue. She hears from a friend who was forced to flee Lviv when the city became a Russian target. She is in contact with Americans who are doing humanitarian work in the war-torn country.
"They are heartbroken, but they are proud. Proud of the way the people of Ukraine are standing and fighting," she said.
And while she appreciates every effort, from vodka bans to sending blankets and toys for Ukrainian children, "that won't win the war," Pasicznyk Vogel said.
"They need weapons. And they need our support for victory."