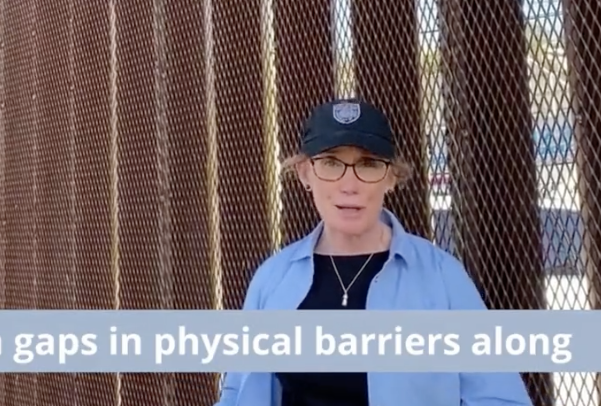 In the past few months, Sen. Maggie Hassan has called for building more of former President Donald Trump's border wall, supported a "racist" policy to block asylum seekers, and promoted more fossil fuel production — all positions that anger progressives. She is facing zero competition for the Democratic nomination.
Gov. Chris Sununu signed a budget last year that cut taxes, created Education Freedom Accounts, and blocked government agencies from using race-based CRT content. And for his trouble, he is facing five GOP primary opponents.
And that, political observers say, is the difference between New Hampshire progressives and far-right conservatives: Conservatives fight and progressives tweet.
New Hampshire progressives went after Hassan on Twitter again last week, for example, accusing the Democratic incumbent of hurting minority communities because of her stance on immigration. 
But so far, the same progressive community has failed to hold Hassan to account in real life.
Using news that racist flyers targeting immigrants were being distributed in Nashua, activist Asma Elhuni called out Hassan for her record on immigration.
"People are saying no to hate because of a racist flyer against immigrants in Nashua. We need this same pushback against @SenatorHassan. Her policies are actually more dangerous than fliers that incite violence. She is actually causing violence," Elhuni claimed.
Progressives like state Rep. Maria Perez (D-Milford) have been trying for months to speak with Hassan about her position on Title 42 and her newfound support for building a wall at the southern border to no avail. Activist Alissandra Rodriguez-Murray said Hassan is basically running for re-election as a member of the GOP.
"Unfortunately, @Senator Hassan has chosen to run as a Republican in Dem clothing. For months constituents have begged her to hear us on this issue and she has refused, pandering instead to racists who demand 'border control.' We will not sacrifice our people for her reelection," Rodriguez-Murray said on Twitter.
Even New Hampshire Quakers, famous for their pacifist beliefs, are hitting Hassan hard for her immigration platform. The American Friends Service Committee called on Hassan to rethink her stance on Title 42, which allows the United States to expel immigrants and those seeking refuge as asylum seekers.
"@Maggie_Hassan, asylum seekers and other immigrants are our family members, our neighbors, and our community members; your actions should be in service to, not in opposition to, their well-being, their rights, and their dignity," the Friends wrote on Twitter.
Hassan opposes lifting Title 42, a move President Joe Biden wants to make saying that it would harm security at the border.
"Repealing Title 42 without a plan in place will do nothing to promote a responsible border policy that keeps our country safe and lives up to our humanitarian values. I urge my colleagues to join us in supporting this bipartisan bill, and I look forward to hearing directly from border agents during my trip to the border this weekend about what additional steps the administration must take to strengthen border security," Hassan said in a statement.
Hassan took flak for a spring trip to the Southern border where she shot campaign videos calling for tighter security. She even said the border needs more "physical barriers," aka "The Wall."

"It's very clear the administration needs to address certain gaps in the physical barriers along the border," Hassan said.
And still — no progressive challenge.
U.S. Rep. Chris Pappas has been even more open in his rejection of progressive policies, but like Hassan, he has yet to pay a price. Pappas supports increased fossil fuel production, has broken his "no fossil fuel" campaign money pledge, and opposes Biden's student debt bailout — a touchstone of progressive politics. And yet he doesn't face a primary challenge or significant public criticism from the Granite State left.
The fact that Democrats like Hassan and Pappas are not facing a primary opponent — or even serious discussion of a primary challenge earlier in the cycle — has observers saying there is no progressive movement in the Granite State. Former congressman and outspoken progressive Paul Hodes doesn't agree.
"If you take a look at many of the younger Democrats who are coming up, and you read the blogs, and you read Twitter, and you follow social media, there is a strong progressive movement that is in line with New Hampshire's independent and quirky politics," Hodes told NHJournal during a recent podcast. "But it's fair to say the more moderate wing of the Democratic party has had more [electoral] success."
Meanwhile, progressives continue to avoid criticizing their fellow Democrats in the press. Neither Elhuni nor Maggie Fogarty with the American Friends Service Committee responded to requests for comment. Rodriguez-Murray responded by saying she refuses to speak to NH Journal.
"Please remove me from your contact list," she wrote in a message.
Rodriguez-Murray is angry over NH Journal's coverage of her Twitter comments referring to Jewish people as termites.
Other progressives are practicing their own form of avoidance. Environmental activist group, 350 NH, for example, is skipping endorsements for federal races this election cycle rather than being forced to denounce Democratic lawmakers like Hassan and Pappas for their embrace of fossil fuels.
That is in stark contrast to activists on the right. In 2016, when conservatives were upset with Republican Sen. Kelly Ayotte over her rejection of Donald Trump (among other issues), they ran two other candidates in the general election. Independent Aaron Day took more than 17,000 votes, and Libertarian Brian Chabot got more than 12,000 votes.
Ayotte ended up losing to Hassan by just 1,017 votes.
Progressives have an uphill battle winning in New Hampshire, according to Hodes. Even if New Hampshire voters want some change from their elected officials, most Granite Staters want incremental change, not the big, structural changes progressives favor.
"I'm not sure voters are that attracted or feel comfortable with wholesale change," Hodes said.