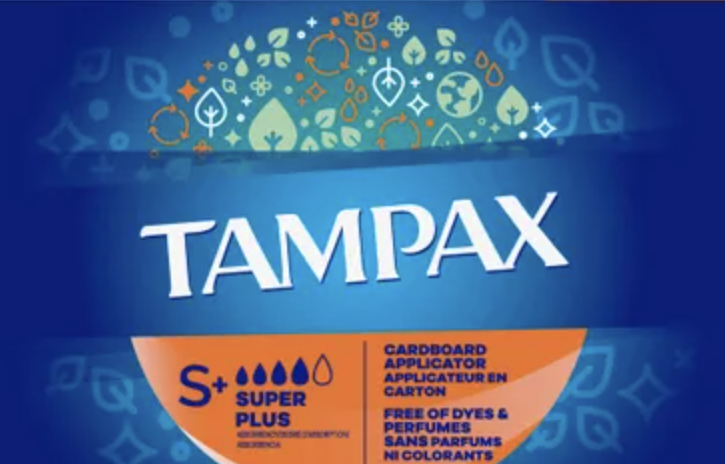 First "Big Pharma." Then "Big Oil." Now…"Big Tampon?"
On Monday, U.S. Sen. Maggie Hassan sent a press release headlined, "Following Reports of Tampon Shortage, Senator Hassan Calls on Major Tampon Producers to Increase Supply." It's part of her "work to hold corporations accountable for unfair price increases and address shortages."
Except, like her allegations about oil companies manipulating gas prices, Hassan's claim of price-gouging by the feminine hygiene industry is unfounded.
"Access to menstrual products should be treated like every other essential good. At the beginning of the pandemic, price gouging of essentials like toilet paper, cleaning supplies, and hand sanitizer was rightly criticized as an exploitation of an emergency for financial gain. Menstrual products should receive that same consideration," Hassan wrote in a letter to the CEOs of Procter & Gamble, Edgewell Personal Care, Kimberly-Clark, and Johnson & Johnson.
Hassan's accusation of "unfair price increases" does not appear to be supported by the facts. Instead, "supply chain issues and historically high inflation have affected all manner of goods," Axios reports, including tampons. COVID drove up demand for plastic and cotton to make personal protective equipment, both key materials for making feminine hygiene products.
And, like much of the shortages seen over the past couple of years, COVID-related supply chain issues are having an impact as well. Shipping costs to move material and products have also gone up as diesel fuel prices continue to climb. Add to that the ongoing labor shortage many companies are experiencing.
Then there is the impact of Russia's invasion into Ukraine, constraining the normal supply of fertilizer used to grow cotton, further exacerbating supply issues. The price of raw cotton is up more than 70 percent.
And there is another twist Hassan doesn't mention: Amy Schumer.
Procter and Gamble spokeswoman Cheri McMaster told Time that part of the blame belongs to comic Amy Schumer. She stars in a series of commercials for their products that have been wildly successful. "(R)etail sales growth has exploded," McMaster told Time.
As the demand went up more than 7 percent, Procter and Gamble started running its Maine plant 24/7 to try and keep up. The industry says it is looking for ways to increase production.
"While the tampon shortage is part of a larger supply chain issue, price-gouging essential products is an unacceptable response," Hassan said — without providing any effort of gouging.
"We understand it is frustrating for consumers when they can't find what they need," a P&G spokesperson told CNN. "We can assure you this is a temporary situation."
In her tampon shortage press release, Hassan also pointed out she "led legislation to require a federal investigation into reports that Big Oil was artificially raising gas prices, and follows Senator Hassan's previous calls for additional actions and updates regarding the FTC's oversight of anti-consumer trade practices in the oil and gas industry."
Hassan's claim that oil companies have manipulated gas prices has been repeatedly investigated and dismissed by both Democratic and Republican administrations.
Political observers say what's really at play is giving Hassan another way to motivate women voters, particularly young women who tend to vote Democrat and also tend not to show up in midterm elections. Hassan had campaigned aggressively on the abortion issue, which she refers to as a "women's health" issue, advocating abortion without limits up to the time of birth.
Interestingly, one word that doesn't appear anywhere in Hassan's "tampon shortage" letter or press release?
"Women."
(To be fair, the progressive phrase "people who menstruate" didn't appear, either.)
Hassan said she is giving the CEOs of personal hygiene manufacturers until June 17 to come up with a solution.
Voters are giving Hassan until Election Day.