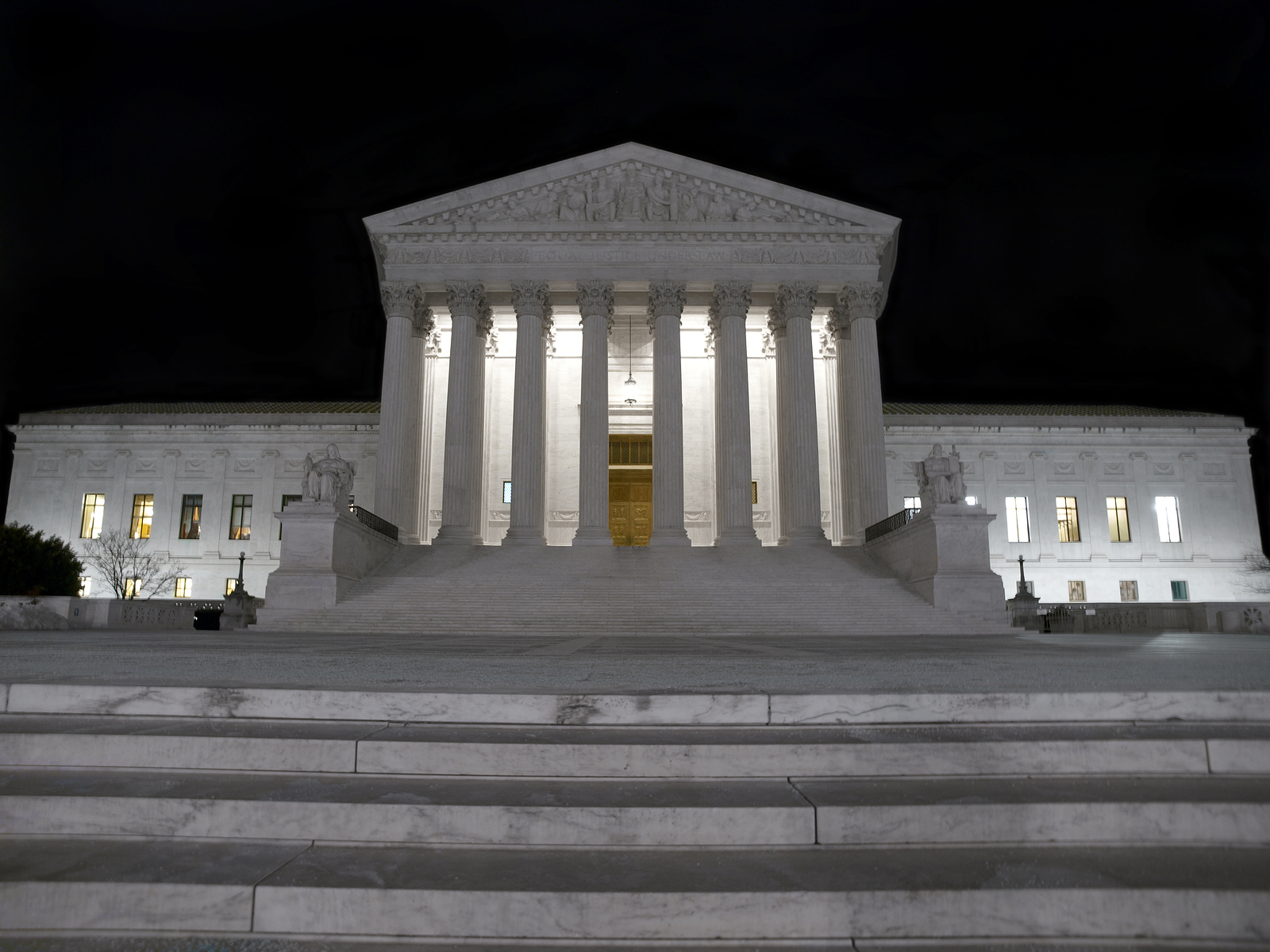 New Hampshire's elected officials responded with anger and outrage to the news of the U.S. Supreme Court's ruling overturning the 50-year-old Roe v. Wade decision, sending the regulation of abortion back to the states and the people. New Hampshire Democrats promised to fight. 
"I am angry and heartbroken by today's Supreme Court decision. We knew this was coming, but it doesn't make it any easier. Elections have consequences, and I will never stop fighting for access to abortion and a woman's right to choose," Sen. Jeanne Shaheen said on Twitter.
Sen. Maggie Hassan called the ruling a "radical" decision.
"The Supreme Court's radical decision to take away a woman's freedom – her right to bodily autonomy – has pulled us back decades," Hassan said. "Abortion is a fundamental right. I won't let this be the final word on our freedom, and I will keep fighting."
U.S. Rep. Annie Kuster (D) said the conservative majority on the Supreme Court will go further unless Democrats win elections.
"Make no mistake – they are coming for contraception. They are coming for same-sex marriage. Elections matter. Vote," she tweeted.
Alito's majority opinion explicitly confronts that particular argument, saying, "Rights regarding contraception and same-sex relationships are inherently different from the right to abortion because the latter (as we have stressed) uniquely involves what Roe and Casey termed 'potential life.'" However, Justice Clarence Thomas, in a lone concurring opinion, suggested any cases resolved based on "substantive due process precedents" — which includes cases involving birth control and same-sex marriage — should be "reconsidered."
Governor Chris Sununu released a statement repeating the fact that New Hampshire's law isn't impacted in any way by this ruling. "Regardless of this Supreme Court decision, access to these services will continue to remain safe, accessible, and legal in New Hampshire," Sununu said.
Nevertheless, U.S. Rep. Chris Pappas, D-Manchester, still claimed the Supreme Court's ruling impacted women in the Granite State.
"This decision is a devastating blow against the health, well-being, and personal freedom of women in New Hampshire and all across our country," Pappas said.
And state legislators like Senate Minority Leader Donna Soucy (D-Manchester) went so far as to "implore" Sununu  "to call the Legislature back in for a special session to enshrine the right to safe, legal abortion care here in New Hampshire." She did not explain how the court's ruling affected abortions in the state.
State Sen. Tom Sherman, D-Rye, who is running to unseat Sununu, said he would fight to ensure women continue to have the right to abortion in New Hampshire.
"I trust women to make their own medical decisions, & I will fight to codify into N.H. law the right to a safe and legal abortion," Sherman tweeted. "Access to safe abortions & contraceptives have allowed women to grow their careers and make choices that are right for them & their families."
All four members of the state's federal delegation support the Women's Health Protection Act, which, if passed, would force states to allow abortions without restriction through all nine months of pregnancy.
Dartmouth Health, the state's largest healthcare provider, issued a statement on Friday affirming it would continue to provide abortion.
"Dartmouth Health is unwavering in its belief in the sanctity of the patient-physician relationship to make the best-informed decisions for patients to reflect their needs and healthcare priorities," the statement read. "We also strongly believe that abortion is an essential component of healthcare. Like all medical matters, decisions regarding abortion should be made by patients in consultation with their healthcare providers."
While Democrats in New Hampshire and national were blaming Republicans for the decision, Kristen Day, Executive Director of Democrats for Life, pointed out that the party's extremist stance on abortion likely cost it the support needed to protect Roe.
"Abortion activists are responsible for the Roe being overturned. They overstepped by celebrating abortion and advocating for it for up to 9 months. The Democratic Party embraced these extremists leading to Republican majorities all over the country," Day wrote on Twitter.
New Hampshire Republicans offered muted praise for the ruling, emphasizing the court's decision moves the issue back to the states.
"I'm proud of my pro-life record in the New Hampshire State Senate," said Senate President Chuck Morse (R-Salem), a candidate for U.S. Senate. "Last year we settled the law in New Hampshire that permits abortions in the first six months while banning late-term and partial-birth abortions in the last 12 weeks of a pregnancy – a policy that the vast majority of Granite Staters support. This decision has no impact on New Hampshire. I strongly believe that the states should have the right to govern policy in their respective states as the Supreme Court has ruled," Morse said.
Retired Gen. Don Bolduc, who is also running in the GOP U.S. Senate primary, applauded the court's decision as well.
"As a pro-life candidate, I believe the Supreme Court made the right decision. After the death and destruction I've seen across war-torn places in Afghanistan and Africa, I believe all life should be protected," Bolduc said. "We must understand that this opinion does not outlaw abortion. It returns the decision to the individual states to make the decision they think is best for their citizens. Here in New Hampshire, our state has already passed our own laws well before this Court decision. That is precisely how the Founding Fathers intended our Constitutional Republic to function."
Kevin Smith, R-Londonderry, another GOP U.S. Senate candidate, said state legislatures are the appropriate place to make decisions about abortion laws.
"I support returning the matter to the state legislatures, so the people in each of those states have a say in determining when it is appropriate to put reasonable restrictions in place, such as New Hampshire has done on late-term abortions," he said.
In the GOP primary for the First Congressional District, several candidates were quick to give credit for the ruling to former President Donald Trump.
"I applaud the Supreme Court's righteous decision to overturn Roe v. Wade. Today, life wins, and the rule of law has prevailed. God Bless the Justices, and thank you President Trump!" said Karoline Leavitt, who is hoping to challenge Pappas in November.
Rep. Tim Baxter (R-Seabrook), another candidate in the crowded First District field, also thanked Trump, and said more work needs to be done.
"We need proven conservative leaders in Congress who will stand up against the radical abortionists' attempts to codify abortion into federal law, and I look forward to defending the lives of the unborn once I'm elected to Congress," he wrote.
Cornerstone Action, which has promoted pro-life legislation, issued a statement predicting violence against pro-life groups as a result of the decision.
"We expect today's news will hasten political polarization around the country and inflame a hateful totalitarianism which threatens America's constitutional order. We must also focus—more than ever—on the physical safety of pregnancy care centers and churches and, ultimately, on protecting the separation of powers and the rule of law," Cornerstone said.
The Sununu administration appeared to take those concerns seriously.
Friday afternoon, New Hampshire's Homeland Security and Emergency Management Division issued a state-wide alert after activists were gathering to protest the decision at several locations throughout the state.
"The State Emergency Operations Center has been partially activated as of 4:00 PM on Friday, 6/24/22 to monitor multiple events taking place across the state in response to a Supreme Court decision."