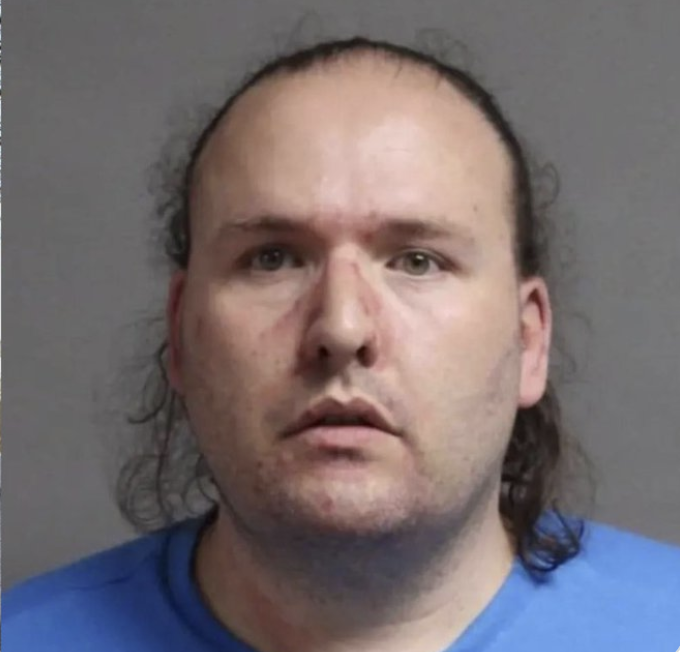 Officials at Hillsborough County's Valley Street Jail say former Democratic state representative and current inmate Stacie Marie Laughton is male.
What they won't say is whether Laughton — who identifies as a female — is being housed in the male population or whether they are keeping the convicted stalker charged with the sexual exploitation of children in the women's population.
Laughton, 39, is being held without bail after being arrested last month on charges of distributing child sex images in a case involving Lindsay Groves, a daycare employee and Laughton's lover. 
According to court records, Groves took explicit photos of children in the daycare and texted them to Laughton. The couple then engaged in graphic conversations about child rape. In one text, Laughton seemingly admitted to raping a child. Groves is accused of inappropriately touching children in a civil lawsuit.
In multiple conversations with NHJournal, Valley Street Jail Superintendent Joseph Costanzo refused to disclose if Laughton is being housed with men or women.
"It's a security practice," Costanzo said. "We don't disclose where any inmate is housed."
In fact, the location of male and female inmates who don't claim transgender status is a matter of public information. Costanzo appeared to be making a policy exception for the former representative.
Costanzo was hired by the three members of the Hillsborough County Commission. The fact county officials are trying to keep Laughton's status secret is a sign the alleged sexual criminal is being kept in the women's population. If that is the Hillsborough County policy, it is a matter of concern to state Rep. Katherine Prudhomme O'Brien (R-Derry).
"If you are a man who is predatory, what would keep you from saying you're trans in order to be more predatory in a prison situation," Prudhomme O'Brien said. "You have to be naive to think that doesn't happen."
According to published reports, abuse against female inmates by transgender inmates is happening in prison systems across the country. After Gov. Gavin Newsome (D-Calif.) liberalized the rules to allow more trans-identifying inmates to transfer to women's prisons in California, female inmates said they had been raped and assaulted. In a class action lawsuit brought by several female inmates, the women said predatory men are taking advantage of the system in order to commit rape.
In one particularly disturbing case, a twice-convicted baby killer is now incarcerated in the same facility as the mother of his children, whom he killed.
Transgender inmates have also been accused of raping female inmates in New York and Illinois, and one transgender inmate in New Jersey recently got two female inmates pregnant.
According to the booking information for Laughton's latest stay at the county jail, Laughton is listed as a biological male. 
Costanzo said information about Laughton's incarceration is too sensitive to make public. However, he has yet to cite any specific county, state, or federal policy that requires information about Laughton's housing to be kept from the public. Disclosing whether or not Laughton is being housed with men or women would not reveal specific cell assignments or work details.
As for housing transgender inmates at Valley Street Jail in general, Costanzo said the Hillsborough Department of Corrections adheres to the Prison Rape Elimination Act, or PREA.
"We follow the PREA guidelines and house all inmates accordingly. We make sure to comply with any standards within that guideline."
PREA was enacted in 2003, but the United States Department of Justice issued the first set of PREA guidelines for jails and prisons in 2012. Under PREA, corrections facilities will place transgender inmates into housing corresponding to their gender identity after a round of screening.
Last year, the Biden administration enacted rules to make it easier for transgender inmates to transfer to the gender population corresponding to their stated identity. 
Prudhomme O'Brien understands New Hampshire prison and jail officials are in a tough spot when it comes to trying to keep all prisoners safe while following federal guidelines, like PREA.
"I know it's really hard to eliminate prison rape because prison is full of rapists," Prudhomme O'Brien said.