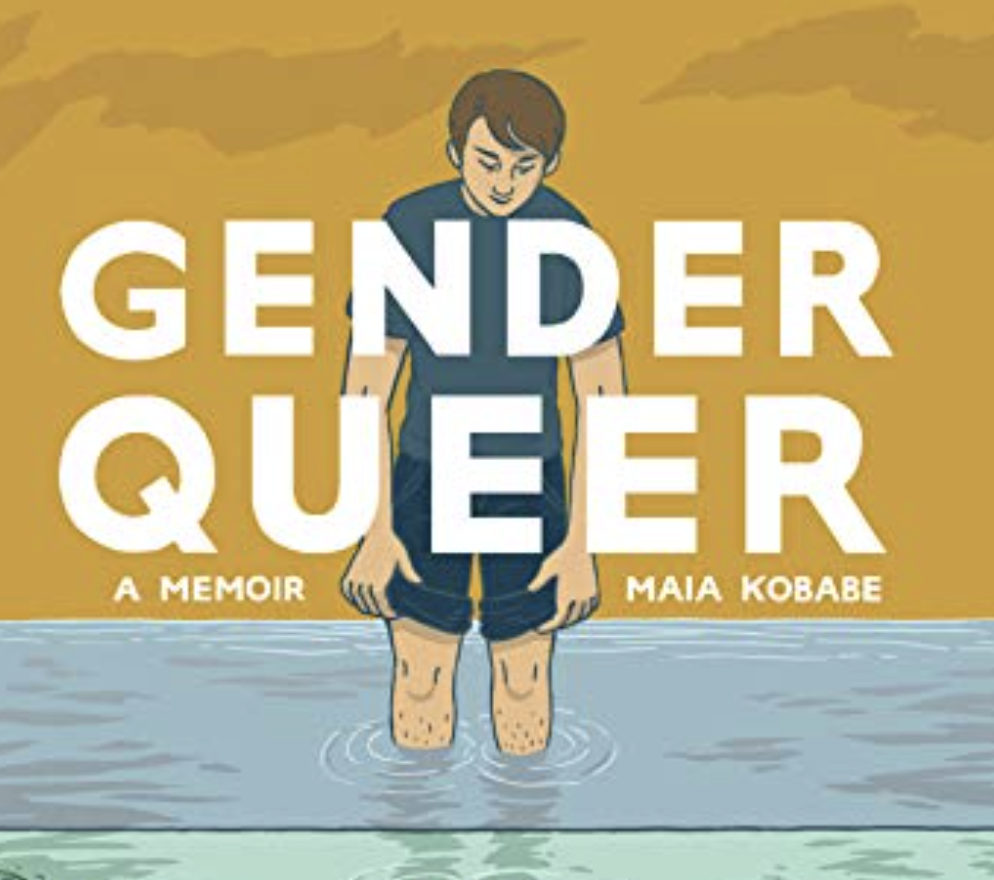 New Hampshire middle schoolers have free access to books containing pornographic images of sex acts through their school libraries and through school-hosted library apps, a NHJournal investigation has found.
Books like "Gender Queer," "This Book is Gay," and "Flamer," all of which contain explicit, graphic content, can be found in public middle school libraries across the state. They can also be accessed through school district websites that host apps like Sora, where students can get e-books from multiple sources.
While media coverage of the conversation about parental rights and school education content has focused on claims of censorship or alleged anti-gay sentiment, there has been relatively little coverage of the actual content in question. One reason, as Florida Gov. Ron DeSantis (R) recently demonstrated, is that the books are so graphic, their images can't be broadcast on television or published in a community newspaper.
A DeSantis press conference on his state's new law included a video with images from the books in question. The school library books depict "explicit language or pictures depicting male and female genitalia, different sexual acts and, in one case, instruction on masturbation." Television stations had to cut away from the press conference during that video.
NH Journal was able to find many of the same books through school district library websites, including "This Book is Gay," which contains instructions on how to perform gay sex.
Hanover SAU 70, where many of the books can be found, did not respond to a request for comment. 
State Rep. Glenn Cordelli (R-Tuftonboro) is sponsoring a bill to require school boards to adopt complaint policies that would allow parents to file objections to specific books. Currently, such policies are voluntary in New Hampshire.
Cordelli's attempt to give parents the power to keep pornographic books out of their local school libraries is already getting pushback from teachers unions. Deb Howes, president of the New Hampshire chapter of the American Federation of Teachers, opposes the bill.
"What we don't want is for one parent who objects to a book in the library or in the classroom to be able to decide for all children in that school what your child is able to read," Howes told the New Hampshire Bulletin.
New Hampshire's Department of Education is already fielding complaints about many of these books and said the matter can be taken to court. New Hampshire has had RSA 571-B Exposing Minors to Harmful Materials and RSA 650 Obscene Matter for decades. The laws allow either the Attorney General's Office or any county attorney's office to pursue obscenity cases in court. It is not known if any such cases are being brought before a judge.
Progressives who want to control public school curricula and limit the influence of parents use the phrase "book ban" to paint conservatives as anti-literate haters who want to stamp out learning, says Shannon McGinley, executive director at Cornerstone Action of New Hampshire.
The issue is not literature, McGinley said. It's porn.
"The problem with books like "Genderqueer" isn't that they're offensive. It's that these books are graphic, illustrated pornography," McGinley said. She wants to see New Hampshire Republicans focus on the content of these books, which are being accessed by children as young as 10 or 11.
"Any time Republicans talk in general terms about 'obscene' books, they help Democrats promote the fantasy that people are going after Huckleberry Finn and Harry Potter.
"Use the word 'pornography,'" she said.