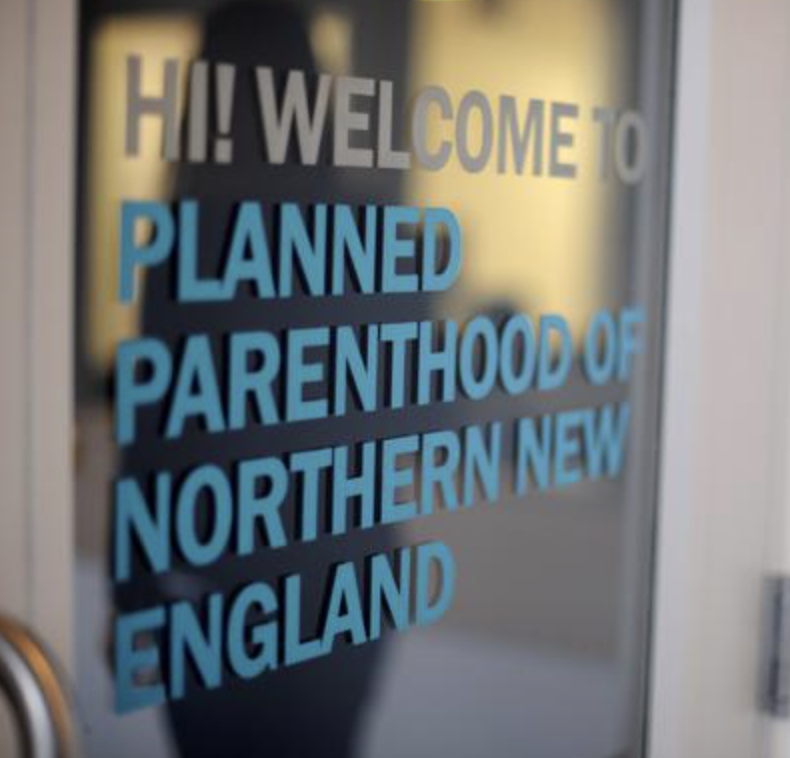 Planned Parenthood of Northern New England is getting into the Pride business, using June's celebration of the LGBTQ+ community to drum up donations for gender-affirming care. But some question if it is just a grab for cash.
The region's largest abortion provider sent a Pride month press release touting its "Gender-Affirming Care Fund," claiming it is one of the first Planned Parenthood affiliates to start a fund for trans medical care.
"Planned Parenthood believes everyone deserves high quality, compassionate health care — no matter your gender identity or sexual orientation. We are proud to offer a safe space to all of our patients," said Nicole Clegg, acting CEO for Planned Parenthood of Northern New England (PPNNE). "As we celebrate Pride month, we also celebrate the LGBTQ+ communities we serve. We are stronger together, and the Gender-Affirming Care Fund is a critical way to support our mission of delivering reproductive health care to all of our patients in Maine, New Hampshire, and Vermont."
Click on the link included in the statement, and a donations page for PPNNE pops up.
Planned Parenthood of Northern New England's Gender Affirming Care fund is legally categorized as a 502 (c) 3, and the money cannot be used for advocacy by the organization. The organization does raise money for its seperate 501 (c) 4 to fund advocacy efforts.
Sara Persechino, communications director for PPNNE, said 6 percent of the 36,288 patients who went to one of the 15 Planned Parenthood clinics in Maine, New Hampshire, or Vermont in 2022 were primarily there seeking gender-affirming care.
NHJournal repeatedly asked PPNNE for their definition of the phrase "gender-affirming care," a concept that is currently being hotly debated in the medical community.
"PPNNE's specially-trained clinicians are available to provide gender-affirming care services, including safe, effective Gender-Affirming Hormone Therapy (GAHT), at all 15 of our health centers in Maine, New Hampshire, and Vermont," Persechino said. "PPNNE offers a full spectrum of inclusive sexual and reproductive health care services to people of all genders and identities.
"Services include gender-affirming hormone therapy, PrEP and PEP, STI testing and treatment, birth control, well-person check-ups, and more."
At the national level, Planned Parenthood boasts on its website, "If you are eligible, Planned Parenthood staff may be able to start hormone therapy as early as the first visit."
Kristen Day, executive director for the national Democrats for Life organization, raised doubt about Planned Parenthood's intentions. Planned Parenthood could simply be using the LGBTQ+ community to raise money, much like it did with women worried about breast cancer, she suggested.
"Planned Parenthood has a history of exploiting vulnerable populations to raise funds, most notably fundraising for mammograms when it was clear they did not perform them," Day said. "So it is disappointing, yet unsurprising, that they would use the compassion that people feel for the LGBTQ+ community to increase funding that will ultimately be used to advance their extreme abortion agenda. Honesty is not their strong suit."
Planned Parenthood, which generates more than $1 billion in revenue nationally, has repeatedly claimed it provides critical cancer screenings like mammograms at its clinics. The claim has been just as repeatedly debunked. Planned Parenthood does not actually offer mammograms, but critics argue it uses the claim to pressure politicians into providing tax dollars and to raise money in private donations.
Planned Parenthood's business model is providing abortion services, and that is where the organization derives at least one-third of its clinic revenue. According to the pro-life Lozier Institute, Planned Parenthood performed nearly 375,000 abortions in the 2020-2021 fiscal year, according to the most recent annual report.
While Planned Parenthood claimed it also offers adoption referrals, the numbers showed that more than 97 percent of all pregnant women who go to a Planned Parenthood clinic receive an abortion. That works out to 208 abortions for each adoption referral.
Finn Sicaria, a transgendered person who advocates for the LGBTQ+ community, said there is a need among that community for access to "gender-affirming care," and Planned Parenthood fills gaps in medical care for transgendered people.
"New Hampshire sucks for trans folks getting access to care," Sicaria said. "Insurance companies are notorious for considering basic medical needs anything but when it comes to transitioning. Planned Parenthood is flat out the reason several of my friends and loved ones have actual doctors giving them HRT rather than sketchy internet websites."
Hormone therapy is a key medical treatment for transgendered people, Sicaria said. Getting that treatment wrong, like when transgenders try to DIY their transitions by buying hormones and drugs online, can lead to lasting physical problems.
"Trans folks that get access to transitional care have a wildly improved outcome and quality of life," Sicaria claimed. "Hormones affect every piece of your existence – muscle development, fat displacement, all of that is secondary to the mental effects of not being force-fed steroids if they aren't appropriate or, in other cases, a lack of testosterone not matching what the brain is expecting or would most productively use," Sicaria said.
"In a free society, you'd be able to get easy tests to see where your hormones were and easy access to adjust them as you wanted. But some people really want to control how others exist and what forms of existence are acceptable."
However, the science of using puberty blockers and other hormone therapies is in dispute, with European medical systems drastically restricting their use as more data are available.
Kimberly Morin, a conservative activist, sees Planned Parenthood's gender-affirming care as another piece of evidence the organization simply does not care about women.
"Planned Parenthood claims to be an organization that supports women and girls. Throughout their history, the exact opposite has been true, and they further cement their anti-women and girl mantra by pushing to enable the erasure of women and girls through their trans push," Morin said. "Next, they'll be telling society that men can get pregnant and provide abortions for them. 
"It's time Granite State women and girls realize that Planned Parenthood cares nothing about them and only seeks to harm them, as they have continually and consistently done for decades."