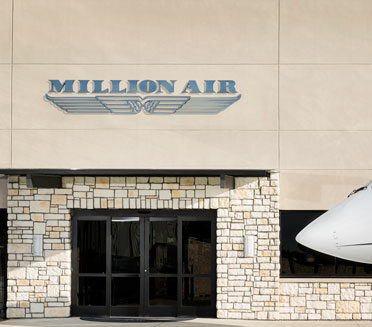 Million Air isn't cleared for landing at Pease International Tradeport just yet.
Under pressure from communities worried about the environmental impact of the proposed Million Air fixed-base operator facility, the Pease Development Authority board voted last week to delay the project by six months.
The vote moves the PDA's deadline for a final decision on Million Air's controversial construction project from the end of this month to the end of December. That gives time for another engineering review paid for by Million Air to study the potential impacts on wells adjacent to the proposed site.
Earlier this month, Newington selectmen raised the alarm among residents, asking people to contact state leaders about Million Air's project. One of the wells that the construction could impact is the Haven Well, a significant source of drinking water for Newington.
Meghann Wayss, a Newington resident whose family has been on the Seacoast since the 1700s, told NHJournal she and others have been frustrated by the seeming lack of interest the PDA has taken in protecting her town's drinking water and the health of its residents.
"I'm disheartened that it's harder to build a home in the private sector than it is for the PDA to rubber stamp an FBO through an area that is incredibly delicate and so important to our local water supply," Wayss said.
The board did not discuss the change Thursday, though PDA member Margret Lamson questioned if there needs to be special care taken for the wells.
"Not the whole town of Newington is on the Haven Well," Lamson said. "There are those that are saying the whole town is on the Haven Well, but the whole town is not."
According to a memo from Michael Mates, the PDA's director of engineering, Million Air needs more time to complete a review of the Gosling Station Wells, which includes water that flows into the Haven Well. 
The Gosling Wells were taken offline in the 1950s when Pease was built as an Air Force base. Some of the highest concentrations of PFAS chemicals in the country have been found at and around military bases, "in large part because of the military's longtime reliance on the firefighting foam AFFF — PFAS are active ingredients," according to Military Times.
The PFAS contamination has haunted residents on the Seacoast for years. PFAS is a chemical with a decades-long half-life and has been linked to serious illness and certain cancers. 
Peter Bragdon, a spokesman for Texas-based Million Air, said the company is more than willing to see the well review be completed before moving on to the final approval.
"Million Air supports the extension of deadlines for our FBO project at Pease. In the two and a half years since this project was first proposed, the Pease Development Authority has consistently followed a deliberate and thorough approach to make sure its board has the facts needed to make an informed decision. This is another example of the PDA exercising its independent oversight," Bragdon said. "Million Air looks forward to our formal presentation to the PDA Board of Directors in the coming months."