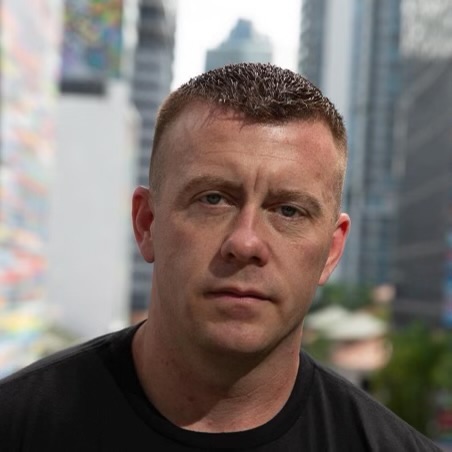 Even if Eric Spofford is charged as part of the vandalism conspiracy targeting New Hampshire Public Radio reporter Lauren Chooljian, he still has the right to sue the broadcaster for defamation, according to Rockingham Superior Court Judge Daniel St. Hilaire. 
This week's ruling was a setback for NHPR, which sought to head off Spofford's attempt to revive the defamation lawsuit. Spofford maintains NHPR and Chooljian were reckless in reporting allegations of sexual misconduct and sexual assault against him.
The public broadcaster argued Spofford's connection to Eric Labarge and the alleged criminal conspiracy showed his bad faith in the lawsuit. They wanted the court to end his quest to see Chooljian's work product.
Spofford's associate, Labarge, 46, was charged this month for allegedly conspiring to vandalize the homes of Chooljian, NHPR journalist Dan Barrick, and their families. Larbarge allegedly coordinated the vandalism with co-defendants Tucker Cockerline, 32, of Salem; Michael Waselchuck, 35, of Seabrook; and Keenan Saniatan, 36, of Nashua.
Labarge, himself the owner of several recovery centers, is described by prosecutors as Spofford's "close personal associate."
St. Hilaire denied NHPR's request to prevent Spofford from accessing Chooljian's notes and interview transcripts for her story. For St. Hilaire, it was about the presumption of innocence.
"Even if charges were brought against Spofford directly, the Court is not convinced that would warrant reconsideration of the balance of interest in this case given the presumption of innocence at the core of our criminal justice system," St. Hilaire wrote.
Spofford is not accused of taking part in the vandalism conspiracy himself. According to St. Hilaire, the available documents from the federal case don't show he was even aware of the vandalism conspiracy.
St. Hilaire dismissed Spofford's lawsuit this year, finding he had not provided the evidence in his 300-plus page complaint to back his claims. However, Spofford is being allowed to refile the complaint. For that, Spofford said he needs to see Chooljian's notes and interview transcripts to find the evidence St. Hilaire found lacking the first time.
With the defamation case still open for now, NHPR has been broadcasting a new series by Chooljian, "The 13th Step." The program focuses on her story of reporting on Spofford, the vandalism, and the lawsuit. It also looks at cases of sexual predators in recovery settings in other states.
Spofford has denied all wrongdoing alleged in Chooljian's reporting. His lawsuit claimed Chooljian based her reporting on a biased source who was looking to hurt his reputation, ignored sources who contradicted the abuse narrative, and reported as fact things that never happened. 
According to Spofford's lawsuit, Chooljian was looking for a #metoo scalp to bolster her resume, and she and the liberal-leaning NHPR targeted him because of his conservative views.
Spofford came to prominence as a recovery success story. He was an addict who got clean and started Granite Recover Centers to help others. His business grew as New Hampshire grappled with its opioid addiction crisis, and he became a leading voice on recovery initiatives. Spofford even counseled Gov. Chris Sununu on dealing with the opioid crisis.
Spofford sold Granite Recovery Centers for an undisclosed sum, thought to be in the millions, to a Texas-based company in 2021.