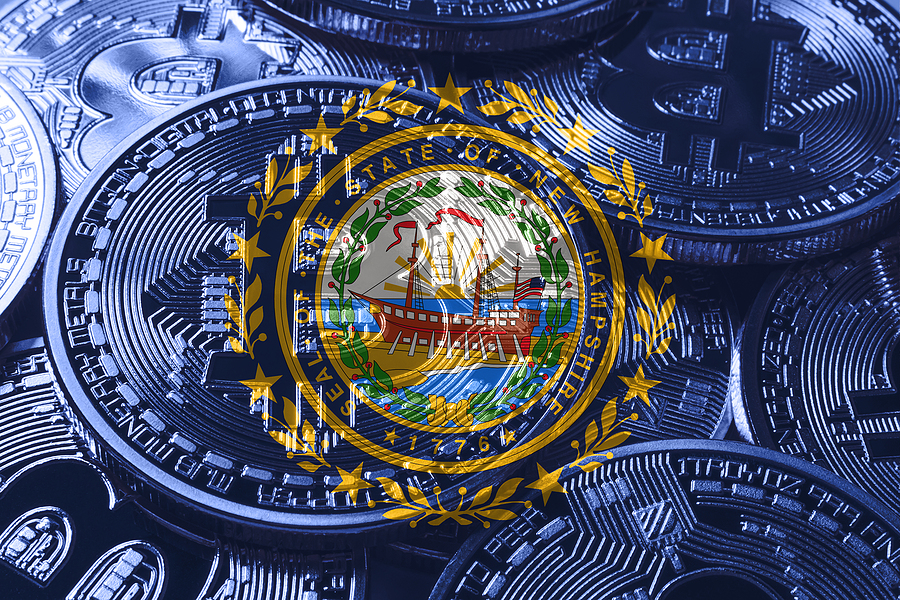 Maybe hoping the new Republic of New Hampshire won't sign an extradition treaty, Free Keene's Ian Freeman is taking to the skies this weekend, encouraging the Granite State to leave the U.S.A.
Freeman is part of NHExit, a small group of so-called 'liberty activists' whose members in the state House of Representatives put forward a bill last year to have New Hampshire secede from the U.S. He's also due in U.S. District Court in Concord later this summer to be sentenced in his money laundering and tax evasion convictions. He faces up to eight years in prison.
"The point is just to raise awareness, there's only so much you can put up on a banner," Freeman said Friday.
This weekend, NHExit is paying a pilot to fly a small airplane over the state carrying a banner urging New Hampshire to ditch D.C. and declare independence. 
"Washington is the reason we can't have nice things," said Dave Ridley, a member of Freeman's orbit.
Ridley said part of the inspiration for the pro-secession flight stunt is the FBI raid on Freeman's home and businesses three years ago that landed him in legal hot water. 
"In part, this is a reaction to Federal raids on New Hampshire's Bitcoin businesses," Ridley said.
Freeman said Friday the plane has nothing to do with his convictions, and is not sure what Ridley is talking about. For Freeman, it's all about educating people about the secession movement. NHExit is going to be releasing polling data from the University of New Hampshire that shows about half of New Hampshire residents haven't even heard of the movement. 
"Right now, it is not very (realistic) and there's a long way to go to change people's minds," Freeman said. "There are a lot of questions that will need to be answered."
The plane will fly over Manchester, Concord, and Nashua on Saturday as part of the effort to rally like-minded secessionists to the cause. Perhaps it will end up being more popular than NHExit's secession bill, which got just 13 votes in New Hampshire's 400-member legislature.
Big changes, like a state leaving the U.S. to form an independent country, can happen and happen peacefully, Freeman said. He pointed to Great Britain's exit from the European Union, and the continuing changes to the legal status of recreational drugs.
"It might take a couple of decades, but we can change people's mind on this," Freeman said.
Freeman was found guilty of operating an unlicensed money-transmitting business, money laundering, conspiracy to commit money laundering, conspiracy to operate an unlicensed money-transmitting business, and income tax evasion.
He was the lone Crypto 6 defendant to go to trial after four others took plea deals. Charges were dropped against the fifth. He was arrested during a March 2020 raid at his Keene home along with co-defendants Aria DiMezzo and Nobody, formerly known as Rich Paul. Freeman's ex-girlfriend Renee Spinella and her husband, Andrew Spinella, were arrested at their home in Derry. Alstead resident Colleen Fordham, 63, was also arrested as part of the bust, but her charges were dropped.
According to prosecutors, Freeman took in millions of dollars through Bitcoin exchanges and Bitcoin ATMs with the help of DiMezzo and the others. He reportedly used personal bank accounts and accounts for made-up churches like the Shire Free Church, the Crypto Church of New Hampshire, the Church of the Invisible Hand, and DiMezzo's Reformed Satanic Church to conduct the Bitcoin businesses. 
According to court records, Freeman allegedly lied to banks in opening accounts for his churches and other businesses and got the others to open accounts on his behalf. Part of Freeman's operation was helping cyber criminals swindle money from lonely victims, the indictments revealed.
Freeman was one of the original Free State pioneers in New Hampshire, part of the libertarian movement to change state politics. He was considered an instrumental evangelist for the movement until 2014, when he made repeated comments on his radio show advocating lowering the age of consent for sex with minors. The Free State Project formally distanced itself from Freemen at the time.