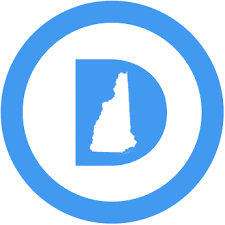 A Merrimack man and former Democratic candidate for state representative, Michael Drouin, is accused of jamming the cell phone of a GOP candidate during a special election last year.
Drouin, 30, was indicted this week by the grand jury convened in the Hillsborough Superior Court — South on one felony count of interference with election communications connected to the April 13, 2021, Hillsborough District 21 special election to replace House Speaker Dick Hinch (R-Merrimack).
Drouin allegedly took out a Craigslist classified ad offering a free trailer in the Nashua area and listed the cell phone number for Merrimack Republican Bill Boyd in the ad. Boyd eventually won the election to replace Hinch, who died from COVID-19, beating former Democratic Rep. Wendy Thomas with 2,531 votes to Thomas' 2,144.
"That election day was chaotic," said Rep. Joe Sweeney (R-Salem) who was with Boyd that day. "(Boyd) was getting dozens of calls asking about this free trailer."
Boyd had already posted his personal cell phone number to Facebook on election day as part of an effort to get voters to the polls. Boyd was anticipating hearing from voters who needed a ride, and instead got call after call from people asking about the free trailer, Sweeney said.
Boyd declined to comment on the charges when reached Wednesday. Drouin did not respond to a request for comment.
On the day of the election, Sweeney filed a complaint with the New Hampshire Attorney General's Office, which had the ad removed from Craigslist. Investigators zeroed in on Drouin as the ad's creator, though he initially denied he was behind the free trailer stunt. When investigators told Drouin they had evidence linking him to the ad, Drouin then claimed he created the ad as a "poorly timed" joke. Sweeney said that excuse does not fly.
"Him trying to play it off as a badly timed joke seems insincere to me," Sweeney said.
Drouin now faces up to three and a half years in prison if convicted, as well as the prospect of being barred from voting in New Hampshire. Drouin ran an unsuccessful campaign for state representative as a Democratic in 2018, though he has reportedly dropped that affiliation and is now labeled as an independent. He is currently an alternate member of the Merrimack Conservation Commission.
Sweeney said Election Day shenanigans like Drouin's are unusual in New Hampshire. 
"I can't think of a similar scenario where someone puts up a candidate's phone number to mess with him on election day. I really don't know what this guy was thinking," Sweeney said.
The charges come at a problematic time for the New Hampshire Democratic Party, which has been plagued by charges of election interference and dirty tricks in the past few months.
During the run-up to this year's midterms, for example,  Democrats were hit with a cease and desist order from the New Hampshire Attorney General's Office over illegal mailers. Those mailers, paid for by the state Democratic Party, solicited absentee ballot requests be sent to a non-existent government agency. It also included false claims about voter histories, according to the order issued by Attorney General John Formella.
"In light of our conclusion that the NHDP has caused voter confusion given the incorrect return addresses to clerks on its mailers, the incorrect direction to non-existent 'boards of election,' and the incorrect voter domicile information, the NHDP is hereby ordered to cease and desist any and all activities which violate the law by causing voter confusion in the future," Formella wrote.
And just last month, Fomella's office said Democrat Steve Marchand lied about his role in a political scheme targeting his opponents in Portsmouth.
Marchand, a progressive Democrat who once served as Portsmouth mayor and sought his party's nomination for governor, was issued a letter of warning to Marchand for his involvement in Preserve-Portsmouth.com and other websites that targeted sitting city council members in the last municipal election.
Marchand's bogus website was built to mirror a legitimate site with a similar name, Preserve Portsmouth, and purported to support the same city council candidates the original site endorsed. But it falsely described them as far-right Trump supporters. According to documents obtained by the Attorney General's Office, Marchand wanted to depress voter turnout among Republicans to benefit Democrats on the ballot.
Democrats are also accused of sending illegal mailers supporting MAGA Republican candidate Bob Burns in the Second Congressional District GOP primary.
The Reynolds DeWalt Corporation, a Democrat-aligned mail firm based in Massachusetts, sent the four mailers promoting Burns in the GOP primary, helping him defeat mainstream GOP candidate Mayor George Hansel of Keene. Burns, who won 33 percent of the vote, beat Hansel by fewer than 1,800 votes.
According to a complaint filed by the state GOP, the mailers were illegal because they "failed to identify in the mailers who sent them, including a failure to provide 'paid for by' disclaimers on multiple mass mailings."
The Attorney General's Office contacted Reynolds DeWalt about the mailers before the primary. It refused to tell the attorney general who paid for them. The company is represented by the law firm of Hillary Clinton's former attorney Marc Elias, the attorney responsible for funding and disseminating the "Steele Dossier" that helped feed the claim of collusion between Russia and the Trump 2016 presidential campaign.