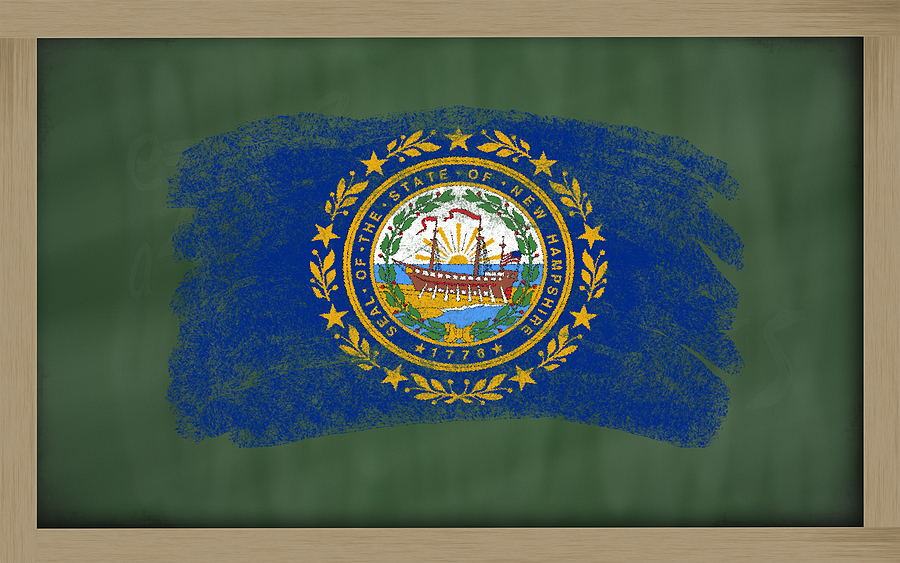 Manchester mom Saverna Ahmad knew her children needed a lot more than what they were getting at their public high schools, but she didn't have a lot of options.
"At other schools, my kids had to go with the pace. They were bored," she said.
Manchester's school district is struggling to educate all students, whether they need advanced courses or remedial help. In some cases, the district is failing. 
When the New Hampshire Department of Education released the mandated list of Comprehensive Support and Improvement Schools — the lowest-performing five percent of all schools in the state receiving Title I, Part A funds — three of these failing schools are in Manchester: Beech Street School, Henry Wilson Elementary School, and Parker-Varney School.
The state DOE has identified 19 schools across New Hampshire as Comprehensive Support and Improvement Schools, including high schools with a four-year graduation rate of less than 67 percent. Those schools are now eligible for a share of $3.7 million in additional federal funding.
"To help aid with continued progress, the New Hampshire Department of Education will offer ongoing reviews, technical assistance, and monitoring to support each CSI school with its improvement efforts," said Education Commissioner Frank Edelblut.
In Manchester, the Middle School at Parkside, Southside Middle School, and Manchester West High School are all in the Department of Education's Targeted Support and Improvement plan.
But until recently, working parents like Ahmad had limited options if their children were attending failing schools like these. Both her children, now teens, are gifted and ready for advanced classes that are unavailable in Manchester's school district. In fact, the only solution her son's teachers could come up with was to simply graduate him after his sophomore year in high school and get him into college.
"I don't want him to go to college at 17," she said. "As a mom, I don't think he's ready to graduate."
Ahmad knew there were schools in and around Manchester that could offer her son and daughter the education they needed, but she couldn't afford them. Private school tuition was simply out of reach until Ahmad learned about the Education Freedom Account program.
"I didn't know this kind of thing existed until Shalimar (Encarnacion, with the Children Scholarship Fund NH) reached out, and now I'm an ambassador," she said.
New Hampshire's EFA program awards need-based grants to families they can use to pay for tutoring, necessary educational hardware, extracurricular classes, private school tuition, and home school supplies. For Ahmad and her children, it meant a lifeline to opportunity.
"Coming from a salary where you don't have much, it allows us to give the kids a break, and they can grow and enjoy their education," she said. "As a mom, it makes me feel like the kids are where they need to be."
It may not take a mathematical genius to understand that as Manchester's public schools continue to fail students, more families like Ahmad's are going to seek another solution. This year, EFA enrollment went up 20 percent to 4,211 students. Of that total, 1,577 students are new to the program. 
"It has been three years since the launch of New Hampshire's successful Education Freedom Account program, and it is apparent that New Hampshire families are taking advantage of this tremendous opportunity that provides them with different options and significant flexibility for learning," Edelblut said.
But EFA's popularity is a problem for state Democrats and their teacher union allies. Meg Tuttle, president of the New Hampshire NEA, wants families in public schools to stay put.
"Taxpayer funds should be spent to resource neighborhood public schools to ensure they are desirable places to be and to learn, where students' natural curiosity is inspired," Tuttle said in a statement.
According to data from the Department of Education, New Hampshire's EFA system is cost-efficient. Taxpayers are handing over a little more than $22 million this school year for EFA grants, about $5,255 per student on average. The cost per pupil for public schools is close to $20,000, sometimes more. If all the EFA students switched to public schools, it would increase taxpayer costs by another $63 million.
Executive Councilor Cinde Warmington, a Democrat running for governor, promises to end the EFA program if elected and kick all of the students out of the school of their choice. Poor parents who want to send their kids to private schools would be out of luck.
"We don't take taxpayer dollars to subsidize private schools," Warmington told WMUR.
Both of Warmington's children attended the elite Tilton School for secondary education, an independent boarding and preparatory school in New Hampshire. Tilton charges $38,500 for day school and nearly $67,000 for boarding school.
Warmington is a retired partner with the prestigious and politically connected Shaheen & Gordon law firm. Her husband, William Christie, is a partner at the firm. Partners in law firms maintain part ownership and take a percentage of the firm's overall profit.
The EFA grants are available to New Hampshire families who earn no more than 350 percent of the federal poverty level. For Ahmad, EFA means her children have opportunities to succeed in school and in life. These are opportunities she could not afford on her own.
"It levels the playing field," Ahmad said.