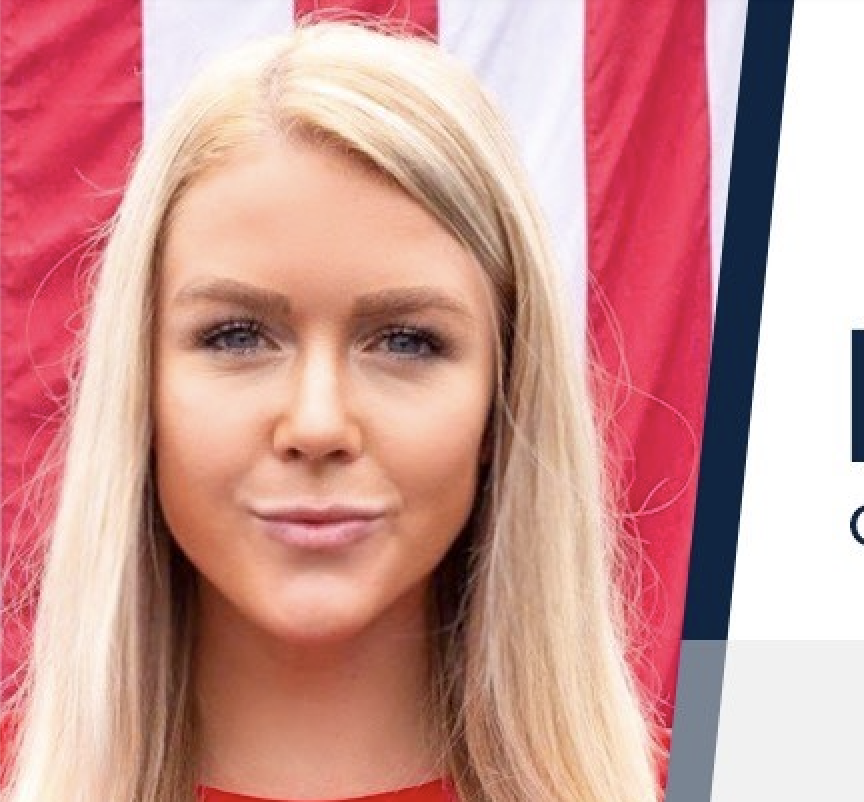 University of New Hampshire College Democrats seem to be getting help with turnout for their events from the school's political science department, though its chair denies any bias. 
When the UNH Political Science Department sent out a notice informing students of an upcoming Get Out the Vote rally featuring Democrats Sen. Maggie Hassan and Sen. Elizabeth Warren, College Republican President Carson Hansford took exception.
"I was shocked when I saw the notice," Hansford said.
The department regularly sends students notices about events on campus featuring political figures. The notices typically state they are not endorsements of any political side, and the department does not sponsor the events in any way. But Hansford said institutional bias seems to be at work.
Last spring, the College Republicans hosted GOP congressional candidate Karoline Leavitt as part of her "Wake up Gen Z College Tour." Hansford sent an email about the event to the address for the department listed in the school's directory. He never heard back. The department never sent a notice to students about the Leavitt appearance he said.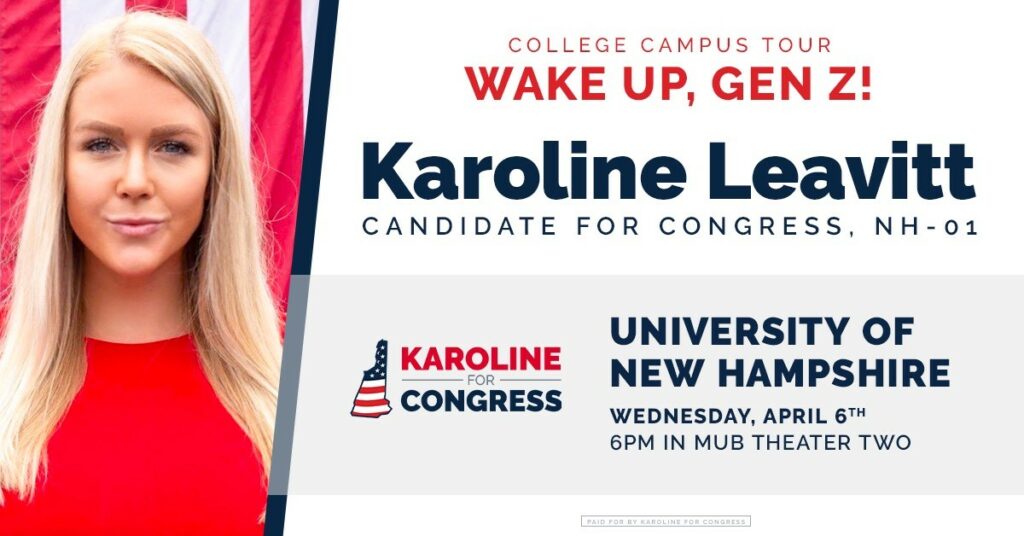 "I had not received an email in reply, so I had forgotten about it and had assumed that the department did not want to advertise anything that was political," Hansford said. "Yesterday … the political science department sent an email advertising Sen. Hassan and Sen. Warren coming to campus on Friday for a GOTV (get out the vote) event, even sending out the Democrat's link to sign up for it."
Hansford said there is a general liberal bias on campus among students, and that he and his fellow College Republicans deal with regular snarky comments when they hold public events.
"People say to us we're the worst thing ever, things along those lines," Hansford said.
Jeannie Sowers, the department chair, told NH Journal the issue of the notices from her department is not a story, and that Hansford was wrong to speak to the media about his concerns.
"I do not appreciate students reaching out to the media and trying to create a controversy where none exists," Sowers said.
When asked about the Leavitt event, Sowers feigned ignorance.
"I do not know who that is," Sowers said of the GOP rising star who is facing off against Rep. Chris Pappas, D-Manchester, in next week's closely watched election with national implications.
Sowers said the department has a rule not to send out notices about people who are merely candidates and instead focuses on sitting elected officials regardless of party.
"Sitting elected officials are more likely to get notice," Sowers said.
Sowers faulted Hansford for not reaching out to the department with his concerns and cast doubt on whether he ever sent the department a notice about his event. She also suggested Hansford may have requested some type of sponsorship from the department for the event, which would have been against policy.
Hansford, a political science undergrad, said he did not ask for any kind of endorsement or sponsorship. As for the distinction about sitting elected officials getting priority over candidates, Hansford said the department sent out notices about Democratic presidential candidates like Beto O'Rourke and Sen. Bernie Sanders during the presidential primary season.
UNH is ranked 16th in the nation for free speech on campus by the Foundation for Individual Rights and Expression (FIRE), but that was down from 3rd just a year earlier.  Katelyn Regan, head of the UNH Students for Life chapter, recently told NH Journal her pro-life organization has been subject to threats and intimidation on campus, mostly from pro-abortion students.
"We have had the police called on us a bunch of times," Regan said.
Leavitt has run into stumbling blocks on New Hampshire campuses throughout her campaign. Last summer, Southern New Hampshire University imposed restrictions on the audience for an appearance by Leavitt hosted by the campus College Republicans. The administration acknowledged it singled out Leavitt for being "controversial."
"Our policies are compliant with both state and federal laws and allow for the free flow of information and ideas while ensuring campus safety," said SNHU spokesperson Siobhan Lopez.