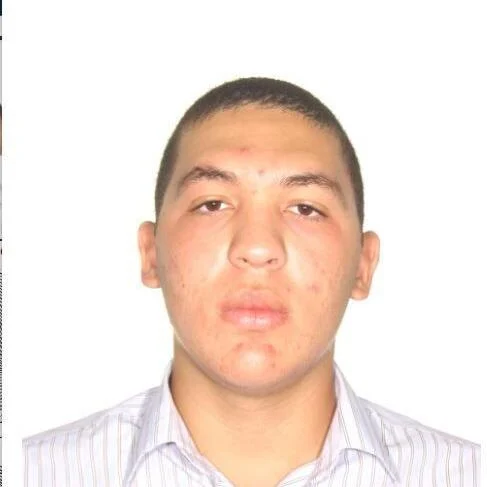 The illegal immigrant convicted of murdering 11 people in the infamous 2015 Curio Massacre in Brazil lived as an average Granite Stater when he was arrested at his roofing job in Rye earlier this month.
"He's somebody who was definitely in hiding. He didn't want to be found," said Rye Police Chief Kevin Walsh.
Federal authorities confirmed to NHJournal that Antonio Jose De Abreu Vidal Filho, 29, was in the country illegally at the time of his arrest. The former military police officer entered the country legally when he fled prosecution in his home country but illegally overstayed his visa, an Immigration and Customs Enforcement spokesman said.
"Antonio Jose De Abreu Vidal Filho entered the U.S. lawfully in 2019 but did not depart according to the terms of his admittance. He will remain in ICE custody pending a hearing before a federal immigration judge," the spokesman said.
Meaning he lived illegally in the U.S. for some eight years, even as Brazil's government was prosecuting him in absentia for a high-profile crime.
Filho was arrested last week by federal agents who had tracked him from Brazil to New Hampshire. Known as Tony Vidal or Tony Filho, he lived in Merrimack and worked as a roofer. 
At the job site in Rye, no one suspected "Tony" was a convicted killer sentenced to 276 years in prison for the torture and murders he committed as a member of the Brazilian military state police.
"We had no clue. The guy seemed like a nice guy, made chit chat," Sammy Johnson, a carpenter working on the same house as Filho, told Boston's 25 News.
The morning of the arrest, Johnson was shocked when a flashbang device exploded, and a large truck sped up to the house carrying armed agents who quickly started barking orders. Within moments, they had Filho in custody, Johnson said. Johnson never suspected the roofer was a wanted criminal.
"You have no clue, no clue in this day and age, and how he got into New Hampshire," Johnson said.
Walsh insisted that although Rye police proactively patrol the wealthy seaside community for traffic violations and speeding, they never had any contact with Filho during the months he worked construction. If Filho was never stopped, it may have been because he was trying to avoid police attention.
"This is a guy who followed every motor vehicle law. This is a guy who did not want to be found," Walsh said.
What Fihlo's employer knew about the killer's identity is another unknown. Employers are supposed to check immigration status for hires, but Walsh said there are many ways around that requirement in the contracting world. He said that many builders tend to look the other way with the tight labor market.
"If a guy shows up on time and does a full day's work, a lot of places don't ask many questions," Walsh said.
New Hampshire Department of Labor Deputy Commissioner Rudolph Ogden said if Filho were working as a subcontractor, a common practice in the building trades, he would not be considered an employee. In that case, contractors are under no obligation to check the immigration status of subcontractors. Despite the apprehension of an illegal worker just days ago, the Department of Labor is not currently investigating the businesses involved in the construction site where Filho was arrested.
Michael Garrity, communications director for the New Hampshire Department of Justice, referred all questions to ICE.
Agents with the U.S. Immigration and Customs Enforcement's Enforcement and Removal Operations, or ERO, approached Walsh about their planned arrest of Filho before Monday's raid. The agents had been watching Filho at different locations in the state and determined the safest place to get him was in Rye, Walsh said.
"They felt this was the best location," Walsh said.
The arrest went down without any incident or violence on Filho's part, Walsh said.
Agent John Mohan declined to comment on the arrest.
It was unclear how long Filho has been in the Granite State. He reportedly fled Brazil in 2019, taking his family to the United States after deserting his post in the military police. 
According to a statement from ICE, Filho was convicted along with three other military state police officers of 11 murders plus charges of attempted murder and physical and mental torture for his role in the 2015 massacre in the Curio neighborhood in Fortaleza.
El Globo, a Brazilian news outlet, reported the murders had been retaliation for the death of a Brazilian police officer in Fortaleza. Four of the 11 people murdered were teens under the age of 18, and three were between 18 and 19, according to El Globo.
Once he was convicted this summer, Filho became the subject of a Red Notice issued by Interpol, the international police organization that combines the efforts of police in 195 countries around the world. Interpol Red Notices serve as international wanted notices on fugitives who have fled prosecution or escaped from prison.
Gov. Chris Sununu acknowledged that "not all illegal immigrants are mass murderers," of course. But he said the incident was yet another reminder of the need to step up U.S. border enforcement, including at New Hampshire's northern border, where illegal crossings have soared by more than 800 percent.
Sununu is imploring the Biden administration and the Democrats in the federal delegation to restore funding for state support of border enforcement stripped after Joe Biden was elected president. In 2018, New Hampshire received nearly $4 million from the Trump administration through Operation Stone Garden to secure the northern border, but those funds were slashed to $180,000 by the Biden administration in 2022 and $200,000 in 2023.
Biden's cuts to border security go deeper, however. Biden has been steadily cutting funding across the board. The proposed 2024 budget includes another cut to the number of ICE detention facilities even as the number of illegal immigrant apprehensions reaches record highs.