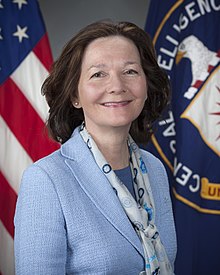 Is the GOP playing the gender card to get President Donald Trump's CIA nominee through the US Senate? And will it work on the two women representing New Hampshire?   That's the word from the Washington Examiner's Susan Ferrechio:
Republicans are hoping that Gina Haspel's gender might help her win the Senate votes she needs to become President Trump's next CIA director.

Republicans are playing up the idea that she would be the first woman ever to be confirmed to run the spy agency, which could make it much harder for lawmakers, particularly women, to vote "no."

Gina Haspel's proponents say other Senate "yes" votes could come from Sens. Maggie Hassan and Jeanne Shaheen, both New Hampshire Democrats.
Both Hassan and Shaheen voted against previous CIA Director Mike Pompeo's elevation to Secretary of State over issues unrelated to international diplomacy such as his personal views on LGBTQ issues.  Haspel, on the other hand, was directly involved in the CIA's use of enhanced interrogation and its aftermath.
Will New Hampshire's two women senators break with their fellow Democrats and back a female nominee? One nominated by President Donald Trump and who has a troubled past regarding the issue of "torture?"