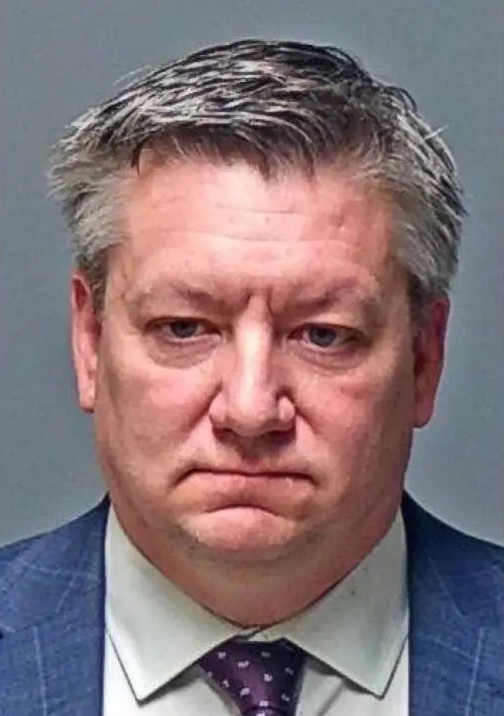 Republican state Sen. Keith Murphy of Manchester faces charges of simple assault and criminal threatening after a fracas at his eatery, Murphy's Taproom.
According to Manchester police, Murphy turned himself in Monday on a warrant for the charges stemming from the April incident.
According to Manchester police, Murphy was involved in an argument with an employee at his restaurant. When he filed a complaint with the police, the employee alleged Murphy menacingly used a chair, slapped him, and spat on him. Manchester police officials said the surveillance video they reviewed was consistent with the employee's report.
Murphy, 47, used his Facebook page to comment on his arrest.
"I am innocent of these charges and look forward to my day in court. When the facts are known, it will be clear that the police have charged the victim in this case. I will be defending my name, reputation, and business through the legal process, and I defer all further questions to my attorney, Donna Brown."
Murphy added, "The truth will come out in a few weeks. Withhold judgment until that happens."
New Hampshire Democratic Party chair Ray Buckley called on Murphy to resign if convicted of the charges. But earlier this year, when previously convicted repeat offender Rep. Stacie Laughton (D-Nashua) was behind bars yet again, on stalking charges, Buckley did not demand a resignation until after the House held Organization Day.
Once it was clear Laughton would be unable to add to the party's numbers in a closely-divided House, Buckley then called for the Democrat to resign.
State Senate President Jeb Bradley expressed his support for Murphy late Monday.
"I want to express my strong support for our colleague Sen. Keith Murphy following news of a workplace dispute with an employee," Bradley said in a statement. "Sen. Murphy has been a leader in the business community and someone that has demonstrated the highest of character while serving in the Senate.
"Like every American, Sen. Murphy has the right to be presumed innocent, and we all look forward to a speedy resolution of this matter."
Murphy, a former state representative, was elected to the state Senate in 2022 as a fill-in candidate. Republican Rep. Michael Yakubovich, a two-term state representative from Hooksett, won the primary and immediately dropped out of the general election due to health issues. Party officials named Murphy to be his replacement.
Murphy's allies insist the employee, not Murphy, was at fault and that when the case is fully investigated, Murphy will be cleared.
Murphy is no stranger to brushes with the law. He told NHJournal last year he could potentially be called as a witness in the Ian Freeman money laundering trial after federal law enforcement agents seized a Bitcoin ATM inside Murphy's Taproom connected to Freeman's illegal business.
Freeman was convicted last year on numerous federal felonies related to his multi-million money laundering scheme that helped facilitate online scammers, according to court documents. Freeman is due to be sentenced later this year.