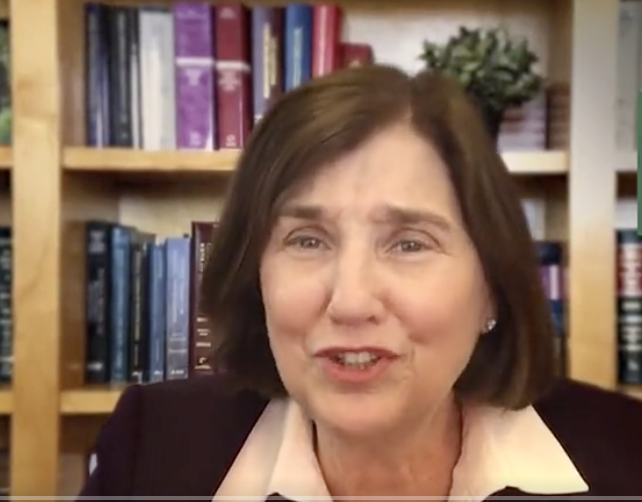 Don't worry, Ronald McDonald: "Hamburger University" is safe from Cinde Warmington — for now.
It's no surprise that Executive Councilor Warmington, a progressive Democrat seeking her party's nomination for governor, isn't a fan of PragerU. Founded by conservative radio talk host Dennis Prager, PragerU generates short, educational videos on a variety of topics — some overtly political, others basic life skills.
The PragerU content under consideration by the state Board of Education consists of several short videos and coursework covering lessons on basic personal finances, from how paychecks work, how checking and savings accounts work, how to get a loan, and how to invest for retirement. 
What PragerU doesn't do — and has never claimed to do — is hand out college diplomas. There is literally a message on its website that reads, "No, PragerU is not an accredited university, nor do we claim to be. We do not offer degrees. However, we are the most accessible and influential online resource for explaining the concepts that have made America great."
But that didn't stop Warmington from demanding an Attorney General investigation into PragerU, claiming it is attempting to defraud people fooled by the "U." You know, like those tricky people who run ESPNU (your cable TV home for college sports!).
And, she claimed, she'd found a New Hampshire law the education nonprofit was violating by calling itself PragerU.
Unfortunately for Warmington, the law she cited applies to businesses incorporated in New Hampshire (PragerU is not) that are using terms like "college" or "university" in ways "tending to designate that it is an institution of higher learning" (it's not), or somehow "invoke the consumer protection rationale" (as the AG put it) of the statute.
By the way, Warmington is a lawyer. Maybe she's angry because she got hoodwinked by the Jethro Bodine School for Lawyerin'?
As the Attorney General's office said in a statement Monday: "After reviewing the statute, the AGO does not read RSA 292:8-g to require nondomestic entities that merely have a presence in New Hampshire through the existence of a website to incorporate under the provisions of RSA 292:8."
In other words, Councilor Warmington literally didn't know what she was talking about when she demanded the investigation.
Which, by the way, is great news for College Motors and University Donuts — not to mention the Electoral College which, coincidentally, many progressives would like to shut down as well.
There is a strong case to be made that pursuing content from PragerU is a political miscalculation by Commissioner of Education Frank Edelblut and the state Board of Education. Given the current state of the media, it's hardly a surprise that leftwing outlets were willing to pile on with Warmington's uninformed complaints, taking them seriously. PragerU is an openly conservative content provider. In the current political climate "conservative" and "controversial" are synonyms, regardless of the facts.
Is it true that the same people attacking PragerU's completely non-political lessons on personal finance also embrace the blatant racism of Ibram X. Kendi for public school classrooms? Yes. Is it true that media outlets who knew — or should have known — this was a ridiculous ploy by Warmington played along and pretended it was legit? Of course they did.
But those are the political realities of the moment.
Hilariously, Warmington stuck with her bogus claims in response to the AG's dismissal of her complaint.
"I'm disappointed with the Attorney General's failure to protect the public from Prager University's [sic] clearly misleading name," Warmington said, intentionally misleading voters by using a fake name for "PragerU."
Warmington is a smart enough political operative to seize an issue like this, real or imagined, and use it for political gain. But why did she make ridiculous, fact-free claims about fraud and breaking the law? Isn't "I oppose all content to the right of MSNBC" enough?
Did Warmington, an attorney, simply not understand the law she was citing? Or did she understand but, in the cause of political opportunism, simply not care? Either way, Granite Staters have learned something about what kind of governor Warmington would be.
And they didn't need a college degree to figure it out.