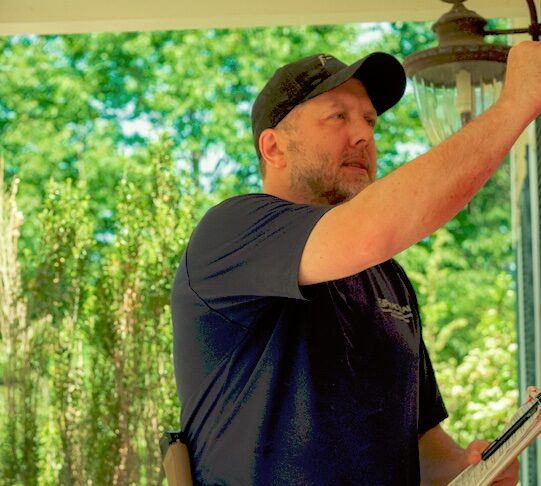 Hundreds of Barrington residents showed up Saturday for a special deliberative session designed to fire Town Administrator Conner MacIver and Town Treasurer Peter Royce and instead opted to support the two officials. 
The man behind the deliberative session, owner of 2A Tactical Rob Russell, wanted to get rid of MacIver and Royce, saying Royce improperly used his town potion to target his business with MacIver's knowledge.
Barrington uses a two-step process for town meetings. The first is a deliberative session in which the articles are debated and can be changed. It is followed by a ballot vote. Russell spent months gathering signatures for a special town meeting with a single warrant article, firing MacIver and Royce.
At Saturday's deliberative session, Select Board member Joyce Cappiello successfully pulled a 180 on Russell, amending the article to support the two town employees instead of removing them. The re-worded article now reads, "To see if the town will vote to encourage the select board to continue the employment of Conner MacIver and Peter Royce in their current positions with the town of Barrington and to recognize the many contributions the two have made to the town throughout their tenures."
It was a major reversal just months after the town attorney reprimanded Royce for improperly using his town email to target the local small business and its owner.
Russell said Sunday he was gratified that so many voters showed up to hear out his arguments, even if he didn't get his desired result.
"Yes, having my warrant article re-written was disheartening. But it's part of the process," Russell said. "And seeing 250 people show up for a deliberative session that I am told normally has less than 50 people was inspiring."
Russell still plans to run for a seat on the select board in the spring.
Russell is a retired military veteran who runs 2A Tactical out of his Tolend Road home. He started the effort to oust MacIver and Royce after discovering Royce was orchestrating a campaign to shut down his business.
Russell originally opened it as a home business.  But as it took off, so did the traffic in his residential neighborhood, and so did the complaints. 
Russell soon found himself embroiled in a lawsuit as the town alleged zoning ordinance violations. However, after Russell prevailed during two zoning board of adjustment hearings, the town dropped the lawsuit last spring.
Royce is the part-time town treasurer and lives near 2A Tactical. Royce used his position and knowledge of town operations to actively lobby against Russell's business, according to documents Russell uncovered. At one point, Royce used his town email to communicate with MacIver about the case. After prodding, MacIver told Royce that people could be encouraged to file complaints against Russell if they have concerns.
Royce allegedly organized people throughout the neighborhood to file complaints against Russell's business, landing Russell before the ZBA, the select board, and the courts.
According to a letter from the town's law firm to MacIver, Royce's use of his official town email crossed the line.
"Mr. Royce is the town's appointed treasurer. Of course, he does not lose his rights as a citizen by assuming such a position. He may contact code enforcement with concerns just as any other citizen may, and code enforcement treats his complaints no differently than those of other citizens. I agree that Mr. Royce should not be using his town email for any communications in his personal capacity, and he has been so counseled," wrote attorney Laura Spector-Morgan to town officials.
Select Board Chair Dan Mannschreck told NHJournal that Royce got a talking to about his improper use of town email. Royce is paid about $7,000 a year for his job. MacIver was paid more than $78,000 last year.