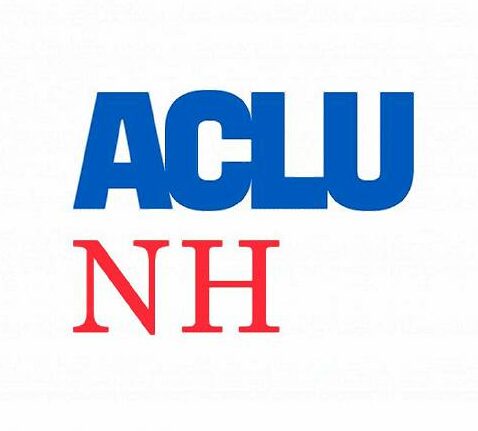 New Hampshire's biggest teacher's union, the National Education Association-NH, and the state chapter of the ACLU have joined forces to combat New Hampshire's new anti-discrimination law.
Unlike a previously filed lawsuit that used the phrase "divisive concepts" 103 times (a phrase that does not appear anywhere in the law), the lawsuit has updated its language, referring to the law as the "banned concepts" law.
The phrase "banned concepts" does not appear anywhere in the new law, either.
On Monday, the groups announced a new federal lawsuit filed in the United States District Court in Concord against the state's new anti-discrimination law.
"This unconstitutionally vague law disallows students from receiving the inclusive, complete education they deserve, and from having important conversations on race, gender, disability, sexual orientation, and gender identity in the classroom," said Gilles Bissonnette, legal director of the ACLU of New Hampshire.
Meg Tuttle, the president of New Hampshire's NEA branch, claimed the law prevents teachers from teaching full facts around controversial subjects.
"Parents and educators agree students should learn complete facts about historical events like slavery and civil rights. They agree that politicians shouldn't be censoring classroom discussions between students and their teachers and that educators shouldn't have their licenses and livelihoods put at risk by a vague law," Tuttle said.
The problem for Bissonnette and Tuttle is the law passed this year does nothing to ban any concept from being taught but instead bans students from being discriminated against. Indeed, the law explicitly states it does not prohibit, "as a larger court of academic instruction," teaching about this history of racism, sexism, etc. 
"I don't think there's any statement of facts (in the lawsuit) they can make other than people's feelings," said state Rep. Keith Ammon, R-New Boston, one of the legislators behind the bill. "The left created this false image of what the law actually states."
According to the legal guidance issued to schools by the New Hampshire Attorney General's Office and the New Hampshire Department of Education, the law does nothing to stop any facet of American history from being taught in the classroom.
"Nothing prohibits the teaching of historical subjects including, but not limited to: slavery, treatment of the Native American population, Jim Crow laws, segregation, treatment of women, treatment of LGBTQ+ people, treatment of people with disabilities, treatment of people based on their religion, or the Civil Rights movement. Nor does anything prohibit discussions related to current events including, but not limited to: the Black Lives Matter movement, efforts to promote equality and inclusion, or other contemporary events that impact certain identified groups," the legal advice from the Attorney General states. 
Instead, the law prohibits students being taught that "a person, because of their membership in one or more identified group(s), is inherently either: (1) racist, sexist, or oppressive, consciously or unconsciously or (2) superior or inferior to people of another identified group."
Ammon said the lawsuit, like the error-filled lawsuit filed last week by New Hampshire's American Federation of Teachers, is simply a fundraising stunt by the unions and the ACLU.
"They are using it to fundraise off their woke base," Ammon said. "This how far the ACLU has fallen, they are challenging an anti-discrimination law in federal court."
The lawsuit lists Andres Mejia as one of the plaintiffs. Mejia is director of Diversity, Equity, Inclusion, and Justice for the Exeter Region Cooperative School District, the school district where a Catholic student was punished for expressing tenets of his faith to another student outside the school's purview.
"This law chills the very type of diversity, equity, and inclusion work that is absolutely necessary to ensure that each student is seen, heard, and connected, especially as New Hampshire becomes more diverse," Mejia said in a statement.
The Catholic student and his family are suing the Exeter district, though without any help from New Hampshire's ACLU. Bissonnette did not respond to a question on Monday as to why the American Civil Liberties Union would not defend a student punished for expressing his faith. 
Mejia is also a board member of Black Lives Matter Seacoast, a group that demands the removal of police officers from schools. 
Ammon says he does not think the lawsuit will succeed but does think New Hampshire taxpayers will still lose.
"We have to pay to defend the state in court against their lame allegations," Ammon said.