As the Granite State prepares to celebrate Independence Day, we asked New Hampshire political leaders from across the political spectrum to name their "Favorite Founder" — the  Revolutionary American who inspires them most.

Interestingly, none of those responding picked the 'Father of our Country,' Commanding General of the Continental Army, and one-time Culpeper County, Va. Surveyor, George Washington. 
Also missing: Gen. John Stark, New Hampshire's Revolutionary War hero who gave the state its "Live Free or Die" motto.
Scott Rasmussen conducted an approval rating poll of famous American figures around Presidents Day of this year. He found Washington is one of the most popular Presidents in our country's history, with 84 percent of Americans giving him positive reviews compared to seven percent negative.
According to Rasmussen, Abraham Lincoln is viewed favorably by 91 percent of voters, with just 4 percent seeing him unfavorably. Thomas Jefferson had an 80 percent favorability rating and just 9 percent unfavorable.
So who did make the Granite State list of Favorite Founders?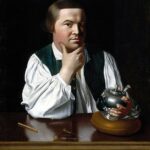 Governor Chris Sununu: Paul Revere
"He was America's first badass, and let's remember that four months before Revere's fateful ride through Northern Massachusetts, he braved winter conditions on December 13, 1774 to warn the people of Portsmouth the British were coming to Fort William and Mary. For that, everyone will forever be grateful for Revere."
House Majority Leader Jason Osborne (R-Auburn): John Hancock
"I have always been inspired by John Hancock, an immensely successful businessman and philanthropist. When it would have been the safe play to remain a Loyalist, he put everything on the line for the independence movement. Having rather poor handwriting myself, I am also entirely envious of that signature of his."
House Deputy Minority Leader David Cote (D-Nashua): James Madison
"James Madison, who understood that majority rule involves also the protection of minority rights."
House Deputy Majority Leader Fred Doucette (R-Salem): Patrick Henry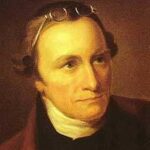 "Patrick Henry wasn't a quitter. He was a man who had no formal education outside of the home but taught himself to be a lawyer. He appealed with both emotion and reason to persuade his peers and spoke with words the common man understood. He stood up for what he believed in, even when it made him lose favor with those in power. He spoke his truth, even when it was unlikeable."
Former New Hampshire Democratic Party Chair Kathy Sullivan: Gen. Joseph Warren
"He may not be in your definition of 'founder' as he died before the Declaration of Independence, but my favorite is General and Dr. Joseph Warren. He was a leader of the Sons of Liberty, drafted the Suffolk Resolves (precursor to the Declaration of Independence), president of the Massachusetts Provincial Congress, dispatched Paul Revere and William Dawes to go their famous ride, friend to Sam Adams, Revere (who named a child after him) and Hancock, and killed at Bunker Hill.
"He is my favorite because, in addition to being an inspirational leader who played a key role in the movement for independence, he also insisted on serving as a common soldier at Bunker Hill, declining the command in favor of Israel Putnam and William Prescott whom he believed were better suited to command." 
Manchester Mayoral Candidate Victoria Sullivan: Abigail Adams
"Abigail Adams has always been one of my favorite women to learn more about. Not only did she share the same hometown as my own mother, but she was a tireless advocate for the education of all children, especially girls. She was a strong, independent-minded woman, who served as an advisor to her husband John on matters of government and policy." 
Former Executive Councilor Andru Volinsky: John Adams
"It's a no-brainer for me. My hero is John Adams both for his defense of the British charged with the Boston Massacre, because he believed every accused's rights should be defended and because Adams wrote what became Pt. 1, Art. 83 of the New Hampshire Constitution. Article 83 became known as the Education Clause and was the basis of the Claremont decisions."
Radio Host Jack Heath: Thomas Jefferson
"I recognize the Founding Fathers were products of their times, but I like Thomas Jefferson the most for his love-hate relationship with politics and his sheer brilliance. I also loved his rivalry with my fellow New Englander, John Adams."
Senator Jeb Bradley (R-Wolfeboro): Abraham Lincoln
"While not a founder — I believe our most notable and important president was Abraham Lincoln for preserving the union of the United States and issuing the Emancipation Proclamation."
Who did they miss? Email your "Favorite Founder" to [email protected] and we'll post the best answers on the NHJournal Facebook page as part of our Independence Day reporting.