Litchfield School Superintendent Michael Jette acknowledged Wednesday the district's promotion of Critical Race Theory materials from activists like Ibram X. Kendi and Robin DiAngelo was a "mistake," and school board chair Christina Harrison apologized for the district's error.
The comments were made before an overflow crowd of parents who packed the small meeting room to react to reports the school system was advancing CRT ideology.
"I've been a resident [of Litchfield] since 1990," said Sue Ann Johnson during the public comment period. "I asked my daughter, 'Are they teaching you Critical Race Theory at Campbell [High School]?', and she said no. Then I asked 'Are they talking about white privilege?" and she said 'Oh, all the time.' So yeah–you're teaching CRT."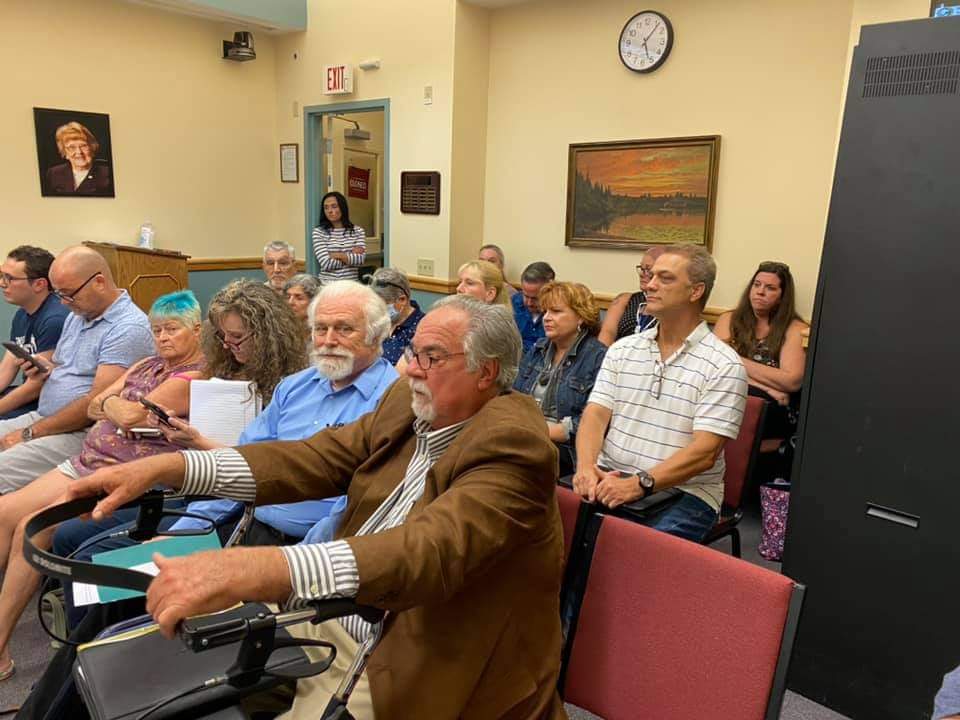 Another speaker, Laurie Gandia, noted the National Education Association has passed a measure announcing its plan to defend schools and teachers who promote the controversial race-based curriculum that teaches White people are inherently racist, regardless of their behavior or beliefs.
"This is not what we want," Gandia said, who also presented the board with a Right to Know Request per RSA-91A for more information about how the decision to post the problematic content was made.
Litchfield's four state representatives also attended: Reps. Ralph Boehm, Richard Lascelles, Ross Berry, and Mark McLean. They reminded the board of the new anti-discrimination law and urged the forming of a committee to ensure the Litchfield school system was in compliance.
After the public comment period, Jette explained the offending materials were found on a webpage called the "Message of Unity" the district linked to around the time of the George Floyd murder.
"When it was pointed out some of the links contained items that were offensive, we realized we'd made an error. Our error was we had linked to a document of links, and the document of links connected to a whole series of links, the content of which had changed drastically. We immediately took the Message of Unity off our website, so it is no longer there."
Harrison added, "It was our mistake. I'm comfortable apologizing for making that mistake in the first place."
Some parents and politicians still weren't satisfied.
"How did the 'Message of Unity' get approved and distributed without a vote or even a discussion in a public meeting," Lascelles said to NHJournal after the meeting. "And if the district is so proud of it, why is it now hidden?"
Lascelles believes the fundamental problem remains. "The administration has encouraged an atmosphere of liberal bias among the leadership as well as some teachers."
NHJournal first reported the district's promotion of videos, podcasts, books, and articles from some of the most radical and controversial advocates of race-based CRT ideology, including Kendi,  DiAngelo, and the 1619 Project. Soon after NHJournal's inquiry, the page was removed.
DiAngelo made news again this week when, during an interview to promote her new book, Nice Racism, she said "White people will never be free of racism," reiterating the CRT premise that all White Americans are part of a white supremacist system.