Florida Gov. Ron DeSantis is scheduled to be the first top-tier Republican candidate to officially file in the New Hampshire presidential primary Thursday afternoon with Secretary of State David Scanlon.
"Our campaign is excited to be back in New Hampshire this week, where Ron DeSantis will be the first major candidate to officially file candidacy paperwork," said spokesperson Lindsey Curnette. "Ron DeSantis' message to reverse America's decline and revive the American Dream is continuing to resonate with voters across New Hampshire. The First-in-the-Nation state will be seeing a lot of him this fall. No one will outwork Ron DeSantis."
DeSantis's stop will be one of a flurry of visits from presidential hopefuls at the end of this week, drawn by the First In The Nation summit in Nashua on Friday and Saturday. The event, hosted by the New Hampshire GOP, will feature appearances by every GOP presidential candidate other than former President Donald Trump. He made an appearance in Wolfeboro, N.H., on Monday.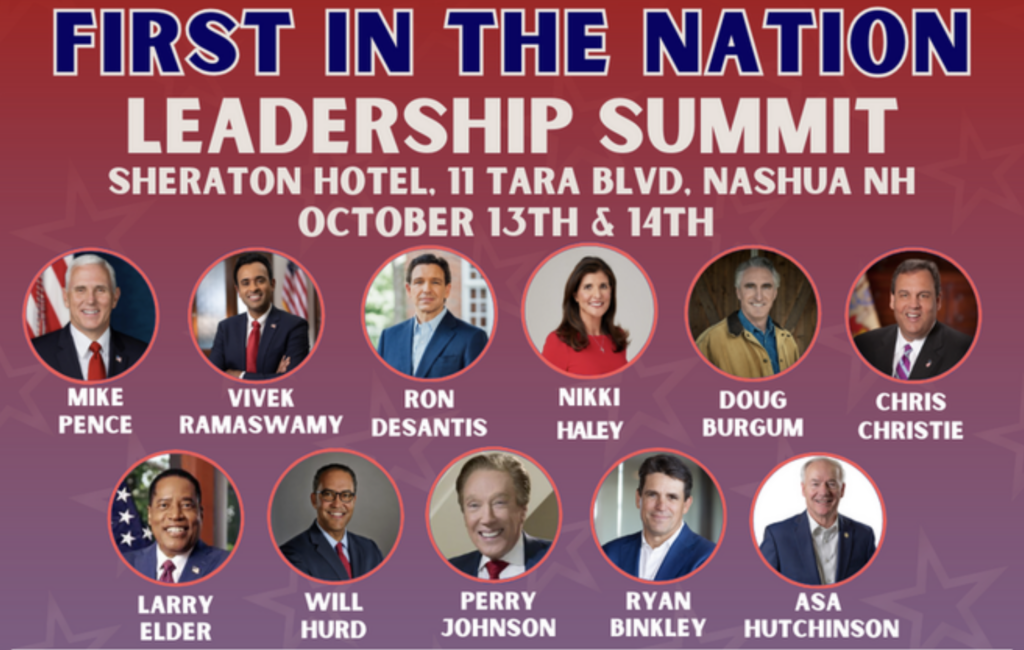 (Former U.S. Rep. Will Hurd dropped out of the race Monday and will not be attending.)
Former U.N. Ambassador Nikki Haley, whose poll numbers have popped since the two presidential debates, will file her paperwork at the Secretary of State's office Friday morning.
The DeSantis campaign could use a boost in the Granite State, where his polling average has been slipping for weeks. In June, DeSantis was polling around 23 percent in New Hampshire, while in the latest RealClearPolitics average, he was at 10.5 percent.
DeSantis has a series of New Hampshire stops leading up to his appearance at the FITN Summit, including a Politics and Eggs speech on Friday afternoon. Other candidates will also hold town halls and do retail campaigning in the next few days. (See the NHJournal's FITN 2024 calendar for more information.)
NHGOP Chair Chris Ager said the weekend summit is shaping up to be a success, both for the state party's fundraising effort as well as its mission to protect and promote the First in the Nation primary.
"We have about a dozen Republican National Committee members from across the country coming to the summit, the people who vote on the primary calendar," Ager told NHJournal. "They want to come and observe the New Hampshire primary in action, watch candidates file their paperwork with the Secretary of State, the entire experience."
Ager said he believes they will be impressed by what they see.
"Our best representatives are the Republican primary voters themselves. The more [the RNC members] see our process and how active our voters are in participating, the better for the future of our primary."