It may be hard to believe amid the current political turmoil, but New Hampshire Republicans actually had a surprisingly successful 2020 election. While the federal offices all stayed in Democratic hands, the NHGOP managed to flip both chambers of the legislature — the only state to do so last year — and take a 4-1 majority in the Executive Council.
One reason for the success was two strong state senate candidates. But are women, but one represents one of the most economically challenged sections of the state, while the other lives in one of the wealthiest towns in New Hampshire. They shared their priorities for the 2021 session with NHJournal.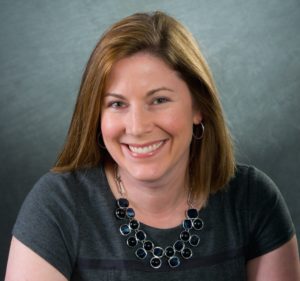 Sen. Erin Hennessey – District 1
Sen. Hennessey is a Republican who represents District 1. District 1 is the northernmost senate district and contains Coos County and half of Grafton County. It also contains Stratford and Berlin, two communities with among the lowest household incomes in the state.
Sen. Hennessey previously served six years in the New Hampshire House of Representatives. In the NH House, she served on the Finance Committee and focused on the budget and tax policy.
"I'm not changing much of my focus as a state senator, but I will be representing much more of the North Country than I have in the past," said Hennessey. "I want to make sure that we're setting up good policies for New Hampshire tax-wise for our small businesses. This is particularly important in these extremely trying times for the pandemic. We need to make sure we're helping them recover and looking long term at what's going to be the structure for New Hampshire."
For District 1 specifically, Sen. Hennessey wants to maintain and expand one of NH's largest sources of revenue: tourism.
"It's going to be very difficult [with COVID], especially in my area where there's a lot of tourism. A lot of places that attract people to come up to the North Country either had to close or drastically change their operations, and it's it's financially very difficult for them. They will definitely need some more funding if they're going to be able to maintain their operations." said Hennessey,
Sen. Hennessey also thinks COVID has exposed some ways education can change in her district. One idea is merging classes from different school districts.
"There's been declining enrollment, especially in the North Country over the years, a lot of programs have been dropped,"  Hennessey said. "Since kids are able to do things remotely, perhaps we should look into sharing programs between different school districts."
Sen. Denise Ricciardi – District 9
Sen. Ricciardi is a Republican who represents District 9, which covers southern Cheshire county and parts of Hillsborough county. District 9 notably covers the town of Bedford, where Sen. Ricciardi has been a resident for 24 years. 
Bedford has one of the highest household incomes in the state, about three times higher than Berlin.
Prior to becoming a state senator, Sen. Ricciardi successfully fought against a plan to put up a cell tower in her community.
"The town of Bedford wanted to put a cell phone tower in my neighborhood," said Ricciardi. "It ended up going to federal court, and I went and spoke to some attorneys and they wanted $70,000 to fight this. So I decided I'm going to do it myself."
Ricciardi later became a town councilor in Bedford and was later approached about running for state Senate. Entering the 2021 legislative session, Sen. Ricciardi is focusing on education and transportation. 
"I love education, I think it's very important. I used that while I was campaigning as a platform," Ricciardi said. "I want to make the public schools the best they can possibly be, but I want to offer choice for those who need to learn in a different way. I want to use the bad situation of COVID as a learning tool as to how our education is being used now." 
"I like being put on transportation because I do have a lot of rural towns in my district," Ricciardi continued. "They need things like bridges and they need broadband because they don't have it." 
With a growing partisan divide in the New Hampshire state legislature, Ricciardi still has confidence the two parties can work together.
"Although I haven't had the opportunity yet due to COVID, to really work with any of my colleagues, I feel confident that we all have that same goal. That we want to do the best job for the citizens of New Hampshire," Ricciardi said.
"I don't see that it's difficult at all. I believe in compromising — as long as you don't compromise your principles."