The decision of St. Anselm College to host a CNN town hall with Donald Trump Wednesday was generating controversy even before Tuesday's verdict in the former president's civil trial over sexual assault allegations.
That verdict, finding Trump liable for sexually abusing and defaming E. Jean Carroll and awarding her $5 million in damages. sent tensions spiraling even higher.
"Will CNN proceed with the Town Hall in New Hampshire tomorrow night with Trump given the verdict against him?" asked Massachusetts-based Democratic strategist Mary Anne Marsh via Twitter. "One more reason Trump shouldn't be given a platform by CNN or others like it's 2016 again."
"CNN is going to cancel the town hall instead of platforming a sexual predator, right? RIGHT?" tweeted progressive attorney and MSNBC commentator Elie Mystal.
And the far-left feminist group Ultraviolet has gathered 30,000 signatures on a petition urging CNN to cancel the event. "CNN has proven unable or unwilling to check Trump's disinformation in the past. It's fair to suspect that the television news network will fail to do so again next week," the petition reads in part.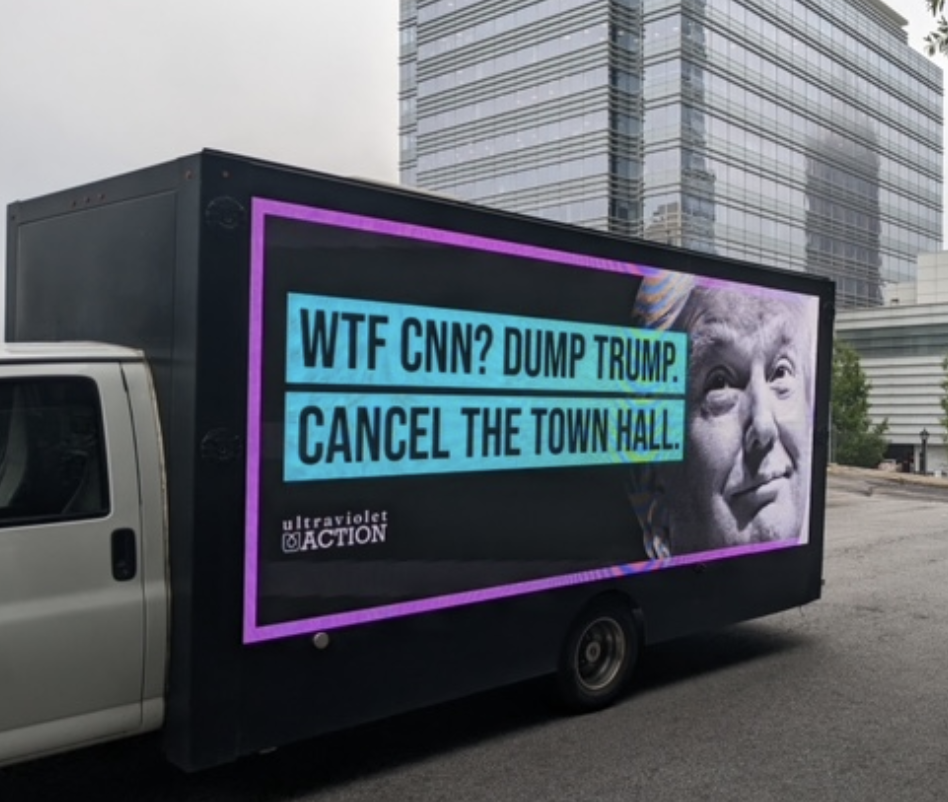 The group also has trucks with their "cancel the town hall" message traveling the roadways around St. A's college, as well as in Atlanta where CNN is headquartered.
State Rep. Kristina Schultz (D-Concord) urged St. Anselm College to turn down the event, saying "Political discourse ought never empower or profit from such a corrupt person like Trump."
And Trump himself added some rhetorical fuel to the fire after the verdict came in. After claiming he had "no idea who this woman is" and declaring the prosecution a "witch hunt," Trump posted a message at Truth Social calling CNN "rightfully desperate to get those fantastic (TRUMP!) ratings once again. They made me a deal I couldn't refuse!
"Could be the beginning of a New & Vibrant CNN, with no more Fake News, or it could become a disaster for all, including me. Let's see what happens?" Trump added.
Trump's critics were outraged, but as of late Tuesday night, both CNN and St. A's were staying pat.
"No programming changes at this point," a CNN spokesperson told the press Tuesday evening.
And while the college is preparing for protesters and possible disruptions, St. Anselm College President Dr. Joseph A. Favazza reminded the student body of the college's values.
"Politics and politicians can be divisive, so why would we offer a forum for such activity? It is simple: We believe that honest and informed interchange of ideas and perspectives is the bedrock of an informed electorate," Favazza wrote. "Which is why we have enthusiastically and impartially hosted political events since the 1950s. In fact, every major candidate for president since the 1960 election, regardless of party, has visited Saint Anselm College."