Gov. Chris Sununu continues to hold the top spot among the state's "Big 5" political figures in the approval ratings. Coming in a close second?
The Keystone XL pipeline.
In a new Saint Anselm College Survey Center poll released Thursday, Sununu's approval rating is 60 percent favorable, 39 percent unfavorable — the only incumbent at 60 percent. Among swing voters, he is at 64/36 percent.
While U.S. Sen. Maggie Hassan, along with U.S. Reps. Annie Kuster and Chris Pappas,  are all underwater with Granite State voters, the Keystone pipeline project has 59/37 percent support. The pipeline, killed by President Joe Biden on his first day in office and opposed by all four members of the state's federal delegation, has the support of 67/25 percent of swing voters.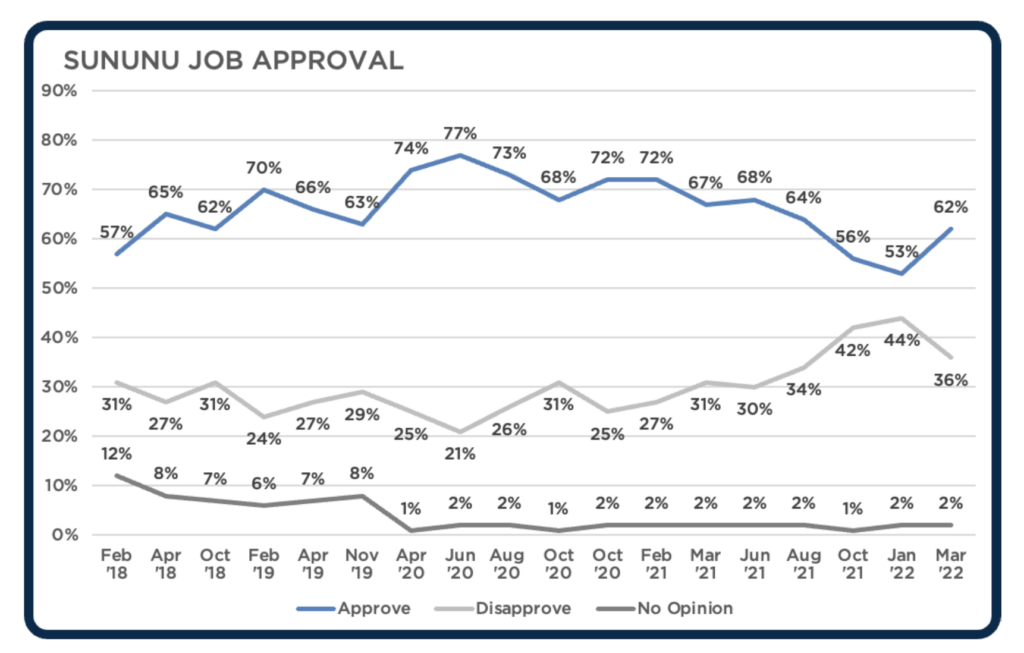 The big loser in the poll yet again is Biden. Nearly 60 percent of Granite Staters disapprove of his handling of the economy, with just 40 percent approving. "A plurality of 32 percent blame high inflation on Biden," the poll reports.
In fact, with overall approval ratings of 44 percent favorable/56 percent unfavorable, and a dismal 25 percent approval among swing voters, Biden's standing is lower than former President Donald Trump's. That is trouble for Granite State Democrats, says UNH political science professor Dante Scala.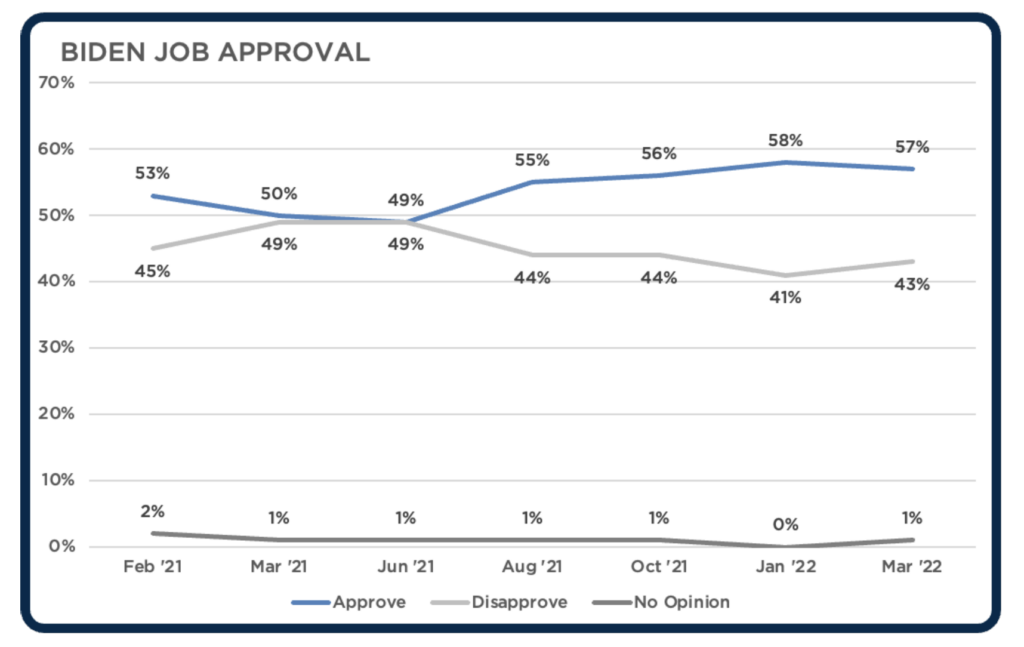 "Hassan's approval and re-elect numbers still are strongly tied to Biden's approval numbers," he noted. "And voters prefer to send someone to Washington who will check Biden — that's a problem for all three Democratic congressional candidates."
Republicans hold a four-point lead in the "generic ballot" question, 46-42 percent. In fact, nearly every Democrat in every theoretical head-to-head match-up was in the low 40s, a sign they have the support of the party faithful in a blue-leaning state — and not much more.
"This midterm will be a referendum on Biden. Those numbers are abysmal," said GOP political strategist Patrick Griffin. And while Hassan's numbers aren't good, Griffin notes, "Kuster and Pappas are even worse! Wait until the ads morphing them into Joe Biden start."
The poll finds 46 percent of Pappas' 1st Congressional District voters believe it is time to give someone new a chance, and 53 percent of 2nd Congressional District voters believe it is time to replace Kuster with a fresh face.
"This is looking like a classic structural midterm election," Griffin said. "The problem is New Hampshire is still a purple state that has acted very blue over the past few years in federal elections. Suburban women in places like Bedford, Amherst, and Hollis — along with independents — will decide these races.
"Republicans should keep that in mind as they pick their nominees," Griffin added. "They should talk to Glenn Youngkin."