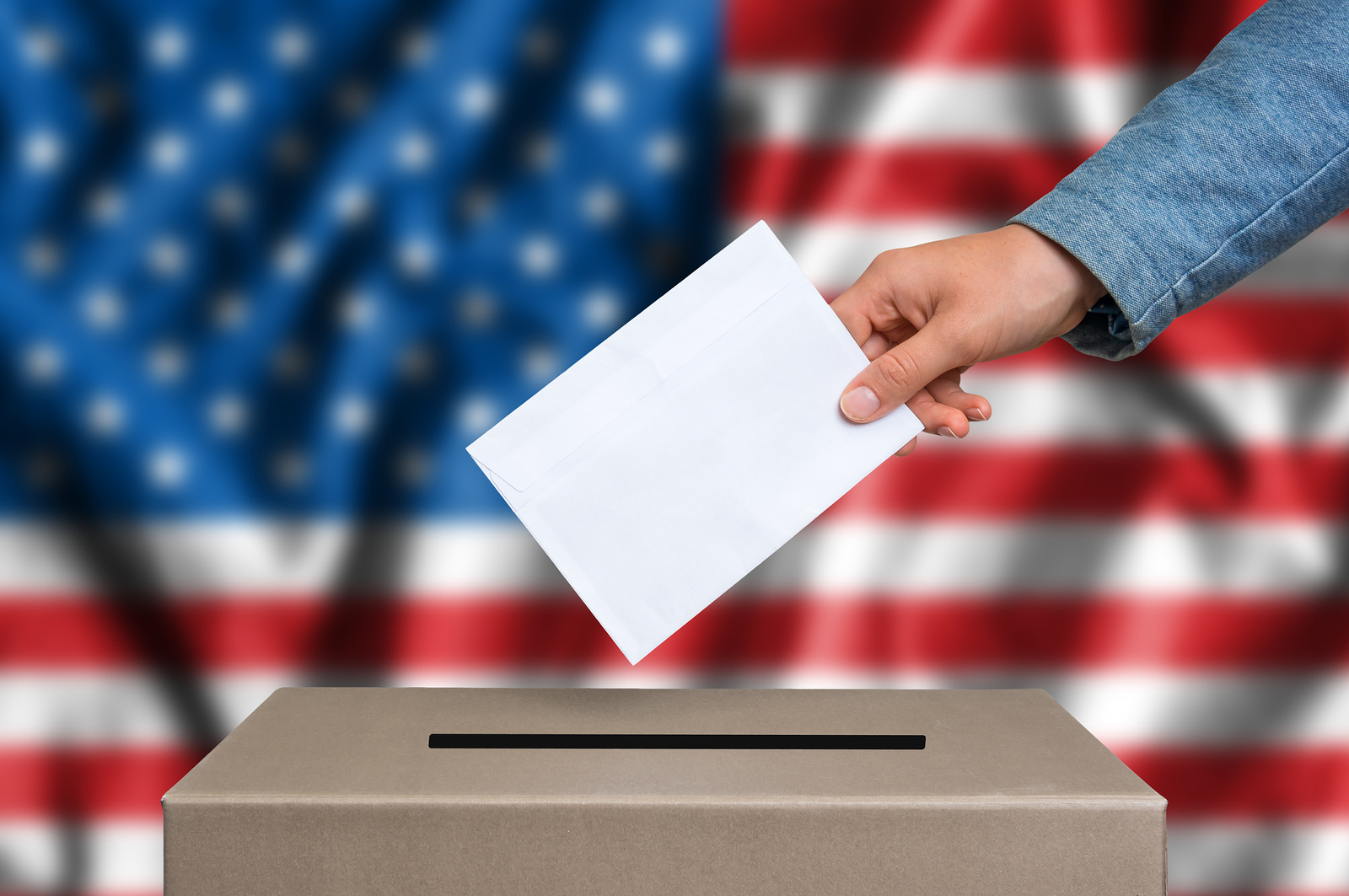 The state of Maine recently went to court to fight against transparency regarding its voter registration data, a position so problematic it drew opposition from both the Biden administration and one of its most fervent critics.
Maine is appealing the federal lawsuit won by the Public Interest Legal Foundation (PILF) over the Pine Tree State's law restricting who can access voter registration data and what they can do with it.
"The public has a right to inspect election records and discuss any errors they find," said PILF President J. Christian Adams. "Maine has given the government power to silence individuals from speaking and criticizing election officials for not doing a good job. This case is an important step to stop the growing trend of states trying to dictate how concerned citizens may research voter rolls."
Maine's Secretary of State Shenna Bellows wants to keep the law allowing the state to review how its data is used and punish anyone it believes has used it improperly. Opponents say that violates the National Voter Registration Act (NRVA).
In an October 5 hearing, PILF lawyer Noel Johnson told judges in the First Circuit Court of Appeals in Boston that Maine's law uses the threat of punishment to harm the public by keeping it in the dark about how elections are conducted.
"Congress designed the NVRA to make voter registration and list maintenance transparent, and Maine is thwarting Congress' design. They are preventing criticism and speech," Johnson said. 
PILF describes itself as a public interest law firm "dedicated to election integrity. The Foundation exists to assist states and others to aid the cause of election integrity and fight against lawlessness in American elections." It has frequently challenged election policies, like expanding vote by mail, backed by the Biden administration and its political allies.
Congress passed the NVRA in 1993 to "increase the number of eligible citizens who register to vote" in federal elections, "enhance the participation of eligible citizens as voters" in those elections, "protect the integrity of the electoral process," and "ensure that accurate and current voter registration rolls are maintained."
A key part of the NVRA requires that states provide transparent voter registration data to the public. Noah Bokat-Lindell, a Biden administration lawyer with the U.S. Department of Justice Civil Rights Division, said transparency is vital in order to combat discrimination at the polls.
Bokat-Lindell argued laws like the one in Maine could be used to hide unconstitutional efforts to prevent minorities from voting. Making all voter registration data public, as the NVRA requires, gives the public tools to combat voter suppression.
"This is incredibly important to voter registration organizations," Bokat-Lindell said.
United States District Court Judge George Singal ruled in favor of PILF earlier this year, finding Maine's law flies in the face of the plain language of the NVRA by improperly restricting the use of the voter lists and imposing fines on anyone who ignores those restrictions.
The law would prohibit organizations like PILF from comparing Maine's roll to New York's to identify duplicate registrations across state lines. It would also stop people and organizations from reporting and educating on specific entries in Maine's voter roll. The law imposes $1,000 fines for every violation, which could add up given Maine's voter rolls include more than 1 million names. 
Maine's Assistant Attorney General Jonathan Bolton argued Signal got it wrong in his ruling, claiming the state has no plans to enforce the penalties written into the law.
"I think it's unlikely anything like that could happen," Bolton said.
While Maine's law could have been "worded better," Bolton said PILF would almost certainly not be prosecuted for using voter registration data to analyze the election process in Maine, given the current policy of the Maine Attorney General's Office. 
Justice Julie Rikelman did not appear to find the argument persuasive. She noted Bolton's argument ignores the plain meaning of Maine's law in favor of an informal, non-binding policy decision.
"Generally, we're supposed to believe the legislature means what it says," Rikelman said.
Justice Gustavo Gelpí noted Bolton's assurance also ignores the fact that a new administration in Portland could easily reverse course and decide to prosecute PILF or anyone else. 
"I've had cases go on for years, a new government comes in, they change policy, and it's back to square one," Gelpi said.
PILF has been fighting Maine since 2019 when then-Secretary of State Matthew Dunlop denied the group's request for the data. At the time, Maine's law restricted voter registration data to political candidates and groups involved in get-out-the-vote efforts.
In response to the lawsuit, Maine changed the law to allow PILF to see the data. However, the restrictions and penalties in the revised statute meant PILF could legally not report on the findings in the data.