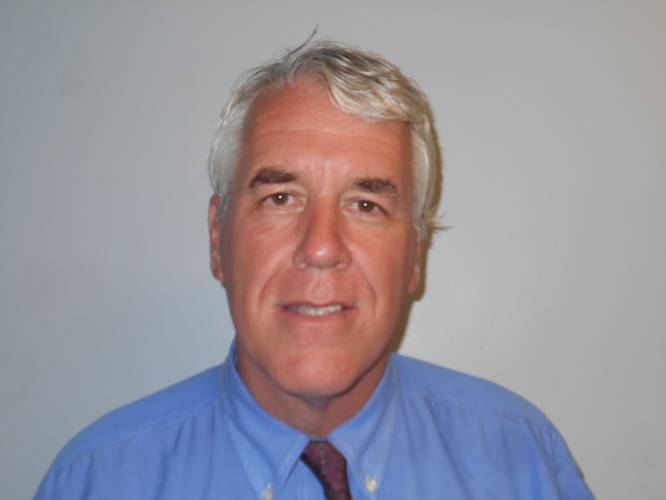 Former Democratic state Sen. Jeff Woodburn wants a do-over.
Woodburn and his attorney, Mark Sisti, are asking Coos Superior Court Judge Peter Bornstein to toss out the two criminal mischief convictions in his domestic violence case and give him a new trial. It is a request opposed by the New Hampshire Attorney General's Office.
Woodburn is already getting a new trial on the domestic violence and assault charges after the New Hampshire Supreme Court ruled the former Senate Minority Leader didn't get a fair trial his first time around. He was convicted in 2021 on two counts of criminal mischief, one count of domestic violence, and one count of simple assault.
He was originally tried on nine counts. The jury found him not guilty of five charges.
The state Supreme Court ruled Woodburn should have been able to claim self-defense on the domestic violence and simple assault charges. At the same time, the state Court upheld the criminal mischief convictions. Facing 30 days in jail after the Supreme Court ruling, Woodburn now wants those charges tossed out instead.
The new domestic violence and assault trial is set for March of next year.
Sisti filed a motion seeking a new trial on the grounds that Woodburn's prior attorney erred by not seeking separate trials on all the charges, which resulted in prejudicing the jury.
Assistant Attorney General Zachary Wolf called the arguments "nonsensical" in his motion opposing the request.
"Indeed, it is hard to see how the defendant can claim he suffered any type of prejudice in this matter when the jury chose to take him at his word, finding him guilty of only the offenses that he admitted and not guilty of the offenses he denied," Wolf wrote.
Woodburn allegedly bit his then-girlfriend during an argument after a Christmas party in 2017. Days later, he allegedly kicked the door to the woman's house when she refused to let him inside. Earlier that year, in August 2017, he reportedly kicked her clothes dryer, breaking the appliance, according to court records.
Sisti also wants to delay any sentencing imposed for the criminal mischief convictions, arguing his sentence might have been different if he had originally been found not guilty of domestic violence and assault. Wolf wrote that line of argument is unconvincing.
"There is simply no indication in the record that the Court would have sentenced the defendant differently had he been acquitted of the domestic violence and simple assault charges. As a result, there is nothing for the Court to reconsider at this juncture, and resentencing would be an exercise in futility," Wolf wrote.
Woodburn has been fighting the charges for years, and he is running out of room to keep his case alive — and himself out of jail.
Patricia LaFrance, the former attorney for the victim in the case, told NHJournal there's nothing to appeal for the criminal mischief convictions after the state Supreme Court upheld those counts.
"The next step would be the United States Supreme Court, but there would have to be some controversy that splits the states," LaFrance said.
Criminal cases that raise questions for the United States Supreme Court usually center on legal discrepancies between states, where particular laws or standards vary. Woodburn and Sisti are not currently arguing anything that could go to the highest federal court. She said that even if they were, it is unlikely they would get that far. New Hampshire criminal cases rarely go to the High Court.
"I had a case in 2011 that went to the (United States) Supreme Court, and that was the first criminal case from New Hampshire in 40 years to go there," LaFrance said.
Woodburn was formally charged in August 2018 and ran for reelection to the state Senate, despite calls for his resignation. Woodburn won the Democratic primary and lost in the general election in 2018.