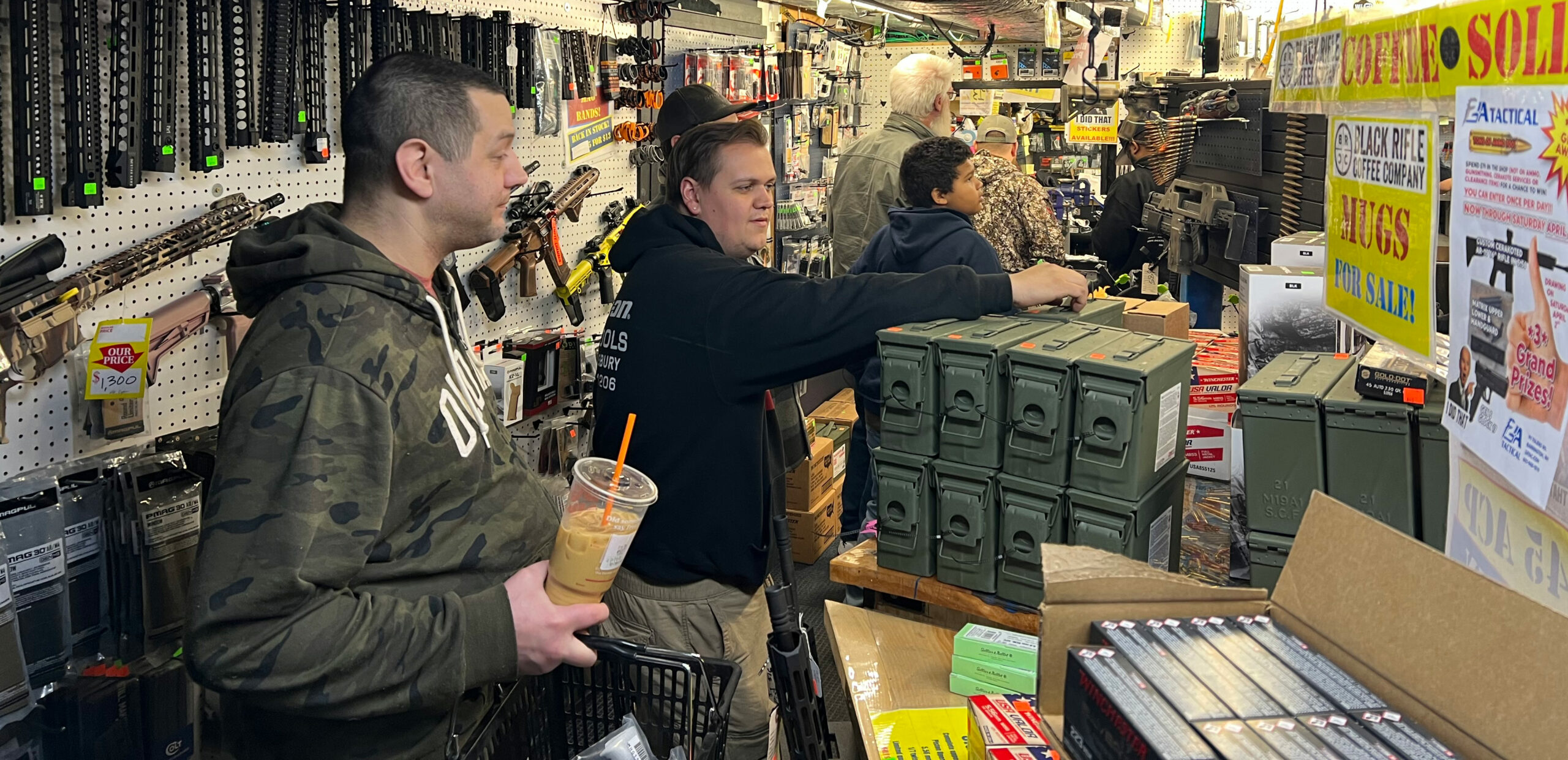 Robert Russell, the Barrington gunsmith whose business survived being targeted by a town official, wants payback. 
Russell kicked off a petition drive this week to hold a special town meeting to fire Town Administrator Conner MacIver and Town Treasurer Peter Royce.
"They don't want me to do this, but that just encourages me even more," Russell said.
Russell also filed a complaint with the New Hampshire Attorney General's Office alleging 91-A (Right to Know) violations, as well as violations of ethics rules and conflict of interest laws. Russell said he was forced into the actions after years of what he called unfair treatment by the town.
"I don't hide behind anything," Russell said.
The New Hampshire Attorney General's Office declined to comment.
Russell's 2A Tactical gunsmithing shop has been a target of town government for years. Russell originally opened it as a home business, and as it grew, so did the traffic in his residential neighborhood.
Russell soon found himself embroiled in a lawsuit as the town alleged zoning ordinance violations. However, after Russell prevailed during two zoning board of adjustment hearings, the town dropped the lawsuit this spring.
Dan Mannschreck, chairman of the select board, said he has not seen the special town meeting petition yet, but added the town is ready to hold the meeting once Russell gets at least 50 signatures from registered town voters.
"We didn't budget for it, but that's alright we can pay," Mannschreck said.
While Russell claimed he was singled out because of the nature of his business, Mannschreck said that was not the case. What Russell went through is simply Barrington's zoning enforcement process, he said.
"This is the way we do it. We don't do it very often, and most people comply," Mannschreck said.
Russell is a military veteran and a former police officer. His shop is staffed by other veterans and the business has a community of loyal customers. Customers come to his store on the residential Tolend Road for classes as well as events.
What is unusual about Russell's case, according to documents shared with NHJournal, is that Royce, the part-time town treasurer, used his position and knowledge of town operations to actively lobby against Russell's business. At one point, Royce used his town email to communicate with MacIver about the matter. MacIver told Royce people were encouraged to file complaints against Russell if they have concerns, according to the emails.
According to a letter from the town's law firm to McIver, Royce's use of his official town email crossed a line.
"Mr. Royce is the town's appointed treasurer. Of course, he does not lose his rights as a citizen by assuming such a position. He may contact code enforcement with concerns just as any other citizen may, and code enforcement treats his complaints no differently than those of other citizens. I agree that Mr. Royce should not be using his town email for any communications in his personal capacity, and he has been so counseled," wrote attorney Laura Spector-Morgan to town officials.
MacIver said last week Royce was talked to about his email use, but it is not clear if there are any other serious consequences. Royce does not manage the town's day-to-day finances.
Russell plans to get all the signatures by the end of the month. He will then bring them to the selectmen. Mannschreck said once the signatures are verified by the town clerk, it will take anywhere from six to eight weeks to organize the special town meeting. The cost could run anywhere from $5,000 to $7,000, Mannschreck said.
"They've cost my business potentially a couple of million dollars," Russell said.
The biggest question about the special town meeting, according to both Russell and Mannschreck, is what it will mean. Mannschreck maintains that any vote at the special town meeting to fire MacIver and Royce won't mean they have to start packing boxes.
"The vote is advisory. I've run that through the attorney several times," Mannschreck said.
Russell said he is not convinced the special town meeting vote can't compel the town to fire the two officials.
"There's a lot of disinformation out there," Russell said.
Mannschreck is hopeful the town and Russell can walk away from the dispute, especially since the lawsuit has been dropped.
"I think it's gotten difficult. I don't like it at all," Mannschreck said. "I like Rob, but it's getting difficult."
Russell is planning to move the business out of his home and into a building in a commercial part of town.