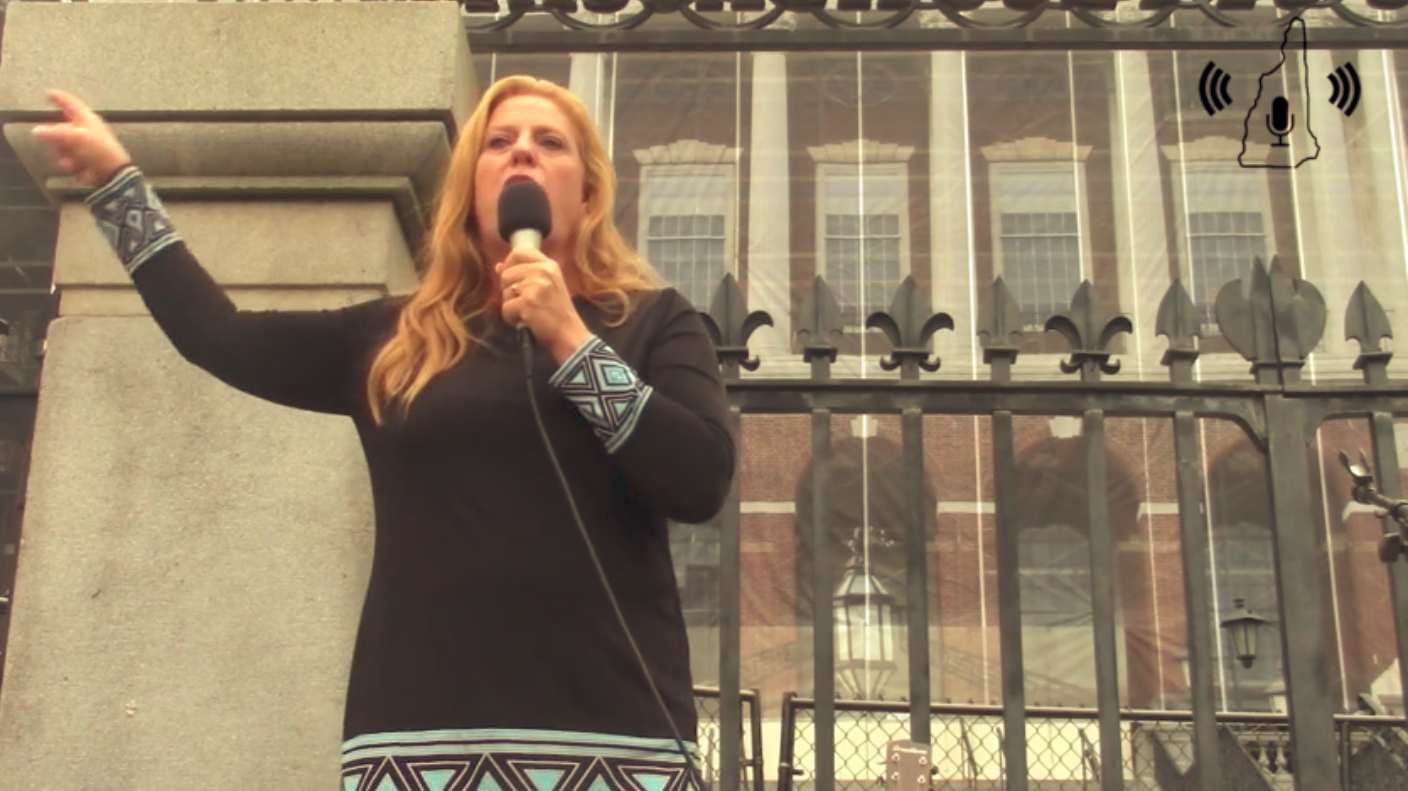 Terese Bastarache (formerly known as Terese Grinnell) is having a good week — despite the vast global conspiracy working against her.
Monday night, on the eve of Bastarache's criminal trial over charges of disrupting a state meeting, the state of New Hampshire dropped its case.
On Tuesday, former President Donald Trump's campaign announced Bastarache, an outspoken anti-vaccination activist and conspiracy theory proponent, will be its Trump 2024 "town captain" in Loudon.
"Today, President Donald J. Trump announced his initial New Hampshire Grassroots Leadership Team with over 150 dedicated activists and organizers throughout the Granite State's ten counties," the campaign said in a press release. "These supporters represent the overwhelming strength of the MAGA Movement and will again propel President Trump to win the First-in-the-Nation primary."
The campaign released an impressive list of 14 county and city/town chairs, featuring respected names in the party like longtime Republican activist Augusta Petrone. They also released the names of more than 100 town and ward captains, including Bastarache.
Bastarache is one of the self-declared "Noble 9," a group of anti-vaccination activists charged with disrupting the October 2021 Executive Council Meeting. Their goal was to stop New Hampshire from accepting federal funding for COVID-19 vaccines. (The Executive Council voted 4-1 to reject the funding.)
A month earlier, Bastarache and fellow activist Frank Staples shouted down the September meeting so aggressively the Executive Council canceled it, citing security concerns.
"This is bigger than my case," Bastarache said Tuesday after the charges were dropped. "This is about the corruption, collusion, and entrapment of civilians. This was a violation of every New Hampshire constituent's constitutional rights."
Bastarache, a registered nurse, has made her views on the COVID vaccine, government mandates, and public health policy very public since the pandemic began. She has likened the federal government's COVID policies to Nazi Germany's treatment of Jews.
"It will take away our Live Free or Die; it will make us unsafe," Bastarache said at the September 2021 protest. "People are dying from the injections, this is Numenberg [sic] trials!"
The Nazi comparisons did not stop there. In an October 2021 appearance at Christian Revolution in Manchester, Bastarache denounced COVID protocols tied to federal vaccine funding.
"It's the Holocaust," she said.
And in an interview with Free State Project leader Carla Gericke, her COVID protests started her down a "rabbit hole" of research, bringing her to believe in the Agenda 2030 conspiracy. That is the theory that a World Economic Forum cabal intends to institute a one-world government through depopulation. Included in the conspiracy claims are the Sununu family, New Hampshire inventor of the Segway scooter Dean Kamen, the Chinese Communist government, Jeffrey Epstein, Bill Gates, Harvard University, Dr. Anthony Fauci, Lloyd's of London, and WalMart.
"Then I find out [Sununu's] brother works for the World Economic Forum, and they're being very bold and brazen about accelerating Agenda 2030," Bastarache said. "I'm like, 'Oh my gosh, this is truly happening.'"
Bastarache's Truth Social feed is full of conspiracy memes linking Sununu to Agenda 2030 and links to groups like Grazing The Surface, which purport to uncover the New Hampshire ties to the nefarious world domination plot.
Bastarache also believes the 2020 presidential election was fraudulent, and she is part of the 'We the People' organization, along with election denier Marilyn Todd, pushing that oft-disproven theory.