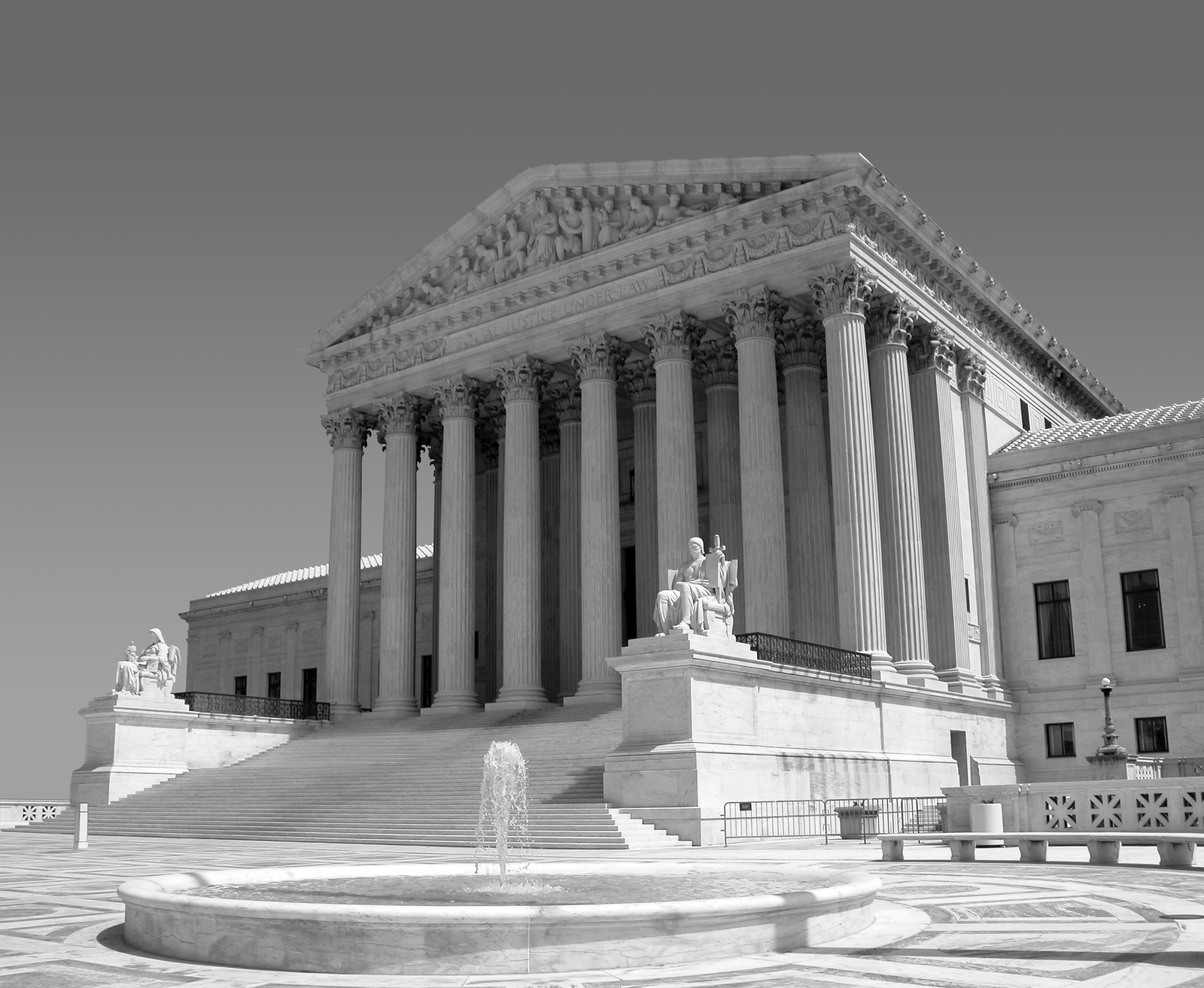 The U.S. Supreme Court is catching up to New Hampshire's parental-rights approach to education, affirming that parents who use publicly-funded choice programs are free to choose religious schools.
In a 6-3 ruling released Tuesday, the court found Carson v. Makin that First Amendment protections for religious expression prohibit the government from discriminating against religious schools when states offer a school choice program to parents.
Maine has many rural communities — encompassing almost half of all the state's 260 school districts — that cannot afford to support a middle school or high school. The state has long offered families tuition assistance so they can access education services for their children. But in 1981, Maine passed a law preventing parents from choosing a religious school.
The Supreme Court found that prohibition was unconstitutional.
While Tuesday's ruling is a big change for some 18 states with similar bans, New Hampshire is at the forefront of school choice religious freedom. New Hampshire's tuition assistance programs, and Education Freedom Accounts (EFAs) can be used for any school, including religious schools.
"New Hampshire has no religious test for tuition aid or EFAs, so the ruling confirms New Hampshire's position as correct," said Drew Cline, chair of the state Board of Education.
According to Andrew Wimer with the Institute for Justice, New Hampshire changed its laws on tuition assistance last summer. Wimer said the ruling strengthens New Hampshire's religious freedom against any future attack.
"Today's ruling does not change anything in New Hampshire, but does ensure that if a future legislature were to put the same restrictions back in place it would likely be found unconstitutional," he said.
The law change came after the Institute for Justice filed a lawsuit on behalf of a Croydon couple Dennis and Cathy Griffin who wanted to send their grandson to a private Catholic school, Mount Royal Academy.
"We are happy the legislature did the right thing in removing politics from school funding by allowing individual choice on how our tax dollars are applied to our children's education," said Dennis Griffin said last year. "Cathy and I feel Mount Royal Academy is the best choice for our grandson's education and the government should not be restricting the use of our tax dollars from funding our choice."
Croydon, a town of about 700 people, does not operate a middle school, instead giving families tuition money they can use to send their child to a school in another district. But Croydon's School Board refused to give the family the money because Mount Royal is Catholic, and New Hampshire at the time still had an anti-Catholic law on the books
Most of the laws prohibiting states from using public money for private religious schools come from a anti-Catholic movement started in the 1870s by U.S. Rep. James Blaine, a powerful Republican from Maine. Blaine's response to the immigration of Catholic and Jewish families from Europe was to endorse a nativist movement to make sure the immigrant schools would not get any funding.
At the time, many public schools taught a form of Protestant Christianity.
New Hampshire's Education Commissioner Frank Edelblut applauded the ruling, saying it affirms New Hampshire in its commitment to religious freedom.
"Schools of all kinds – public, non-public, religious or non-religious – have the distinct duty and ultimate responsibility to provide the best education possible for their students. This Supreme Court ruling clarifies what has always been so — that we do not discriminate against anyone, period. This ruling will ensure that school choice remains an opportunity for every student throughout the nation, and that there will be equality available among all educational institutions. There is no place for discrimination here in New Hampshire."
New Hampshire Democrats were largely silent on the decision, with no member of the state's federal delegation making any mention of it. They also declined to respond to requests for comment.
Granite State Democrats have long opposed school choice, especially the funding for parents who want to send their children to religious schools. During the debate over EFAs last year, state Sen. Tom Sherman (D-Rye) complained, "There's just no accountability to property taxpayers whose money is being used for private, religious and home school." 
Sherman is now the Democratic nominee for governor.
Senate Minority Leader Donna Soucy (D-Manchester) specifically cited the anti-Catholic "Blaine Amendment" language in the state constitution in her opposition to the EFA program.
"The New Hampshire Constitution prohibits taxpayer dollars from being directed to private or religious schools. Now more than ever, when legislators on both sides of the aisle have identified property taxpayer relief as a priority, it is difficult to understand why we would remove safeguards for the use of taxpayer dollars and ask hardworking Granite Staters to pay for the private education of other children and families."
And former state Rep. Tamara Meyer Le (D-North Hampton) was removed from the House Education Committee in 2019 after a profanity-laced social media rant against private and religious education. "F*** private and religious schools," Le wrote.