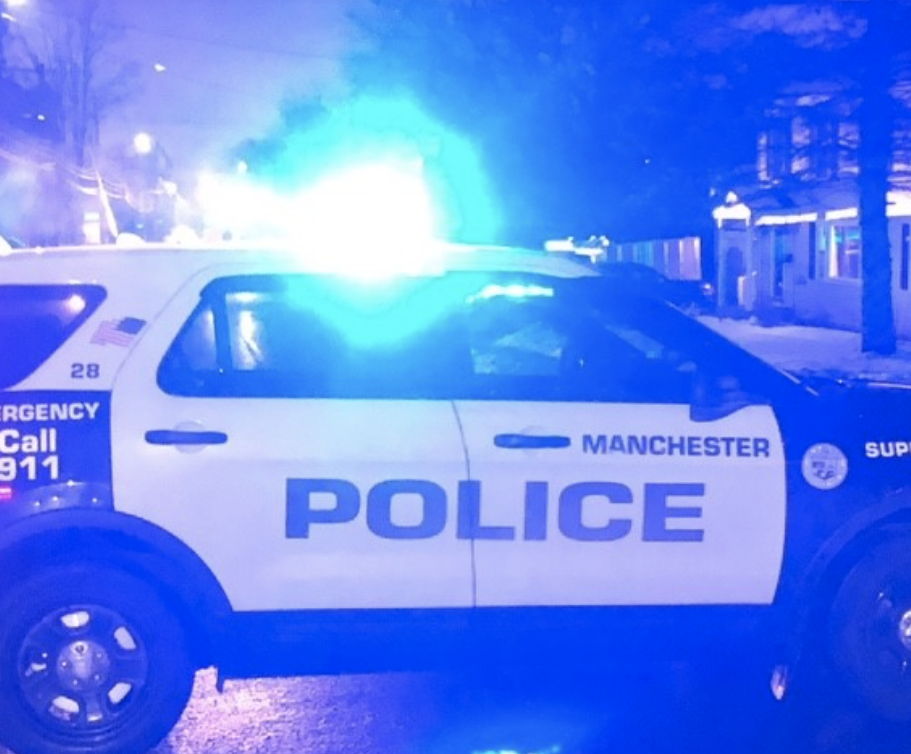 Early Sunday morning, Hooksett Police found the body of Jason Wirtz, stabbed in the neck and bleeding, on Main Street. Later that day, they arrested Dillon Sleeper, age 26, formerly of Franklin, and charged him with second-degree murder.
It was the 17th homicide in New Hampshire, a state that's averaged 18 murders a year since 2017. And it's still July.
New Hampshire is generally one of the safest states in the country when it comes to violent crime in general and homicide in particular, according to FBI records. It's certain to blow past its average murder rate this year.
"We've responded to 14 separate callouts for investigations that have involved 16 different deceased individuals," said Michael Garrity, director of communications for Attorney General John Formella said Friday. "These include matters where investigations involved allegations of self-defense/defense of another."
Among the dead this year is a Hudson infant who died last month in what is now considered suspicious circumstances. The 15-day-old infant was taken from the parents' home, at an apartment on Burns Hill Road in Hudson, to a local hospital in medical distress. While the case is deemed suspicious, the official cause and manner of death are still pending an autopsy.
Most suspicious deaths are resolved quickly by law enforcement. For example, earlier this month Timothy Hill, 72, of Winchester, was found shot in his home. Police soon arrested Keegan Duhaime, 26, of Winchester, and charged him with two counts of second-degree murder.
In some cases, the alleged killer is already dead by the time police arrive, as in the recent Alstead incident where authorities were called to a reported murder-suicide involving a man killing his domestic partner, then himself.
However, there are still unsolved cases in New Hampshire this year. The April murders of Concord couple Stephen and Djeswende Reid remain a mystery. Police recently announced a reward of $50,000 for information that leads to an arrest and indictment of whoever is responsible for their deaths.
According to law enforcement, the Reids left their home in the Alton Woods apartment complex on the afternoon of Monday, April 18, and went for a walk to the area of the Broken Ground Trails which are off Portsmouth Street in Concord. Family and friends did not see or hear from them. The Reids' bodies were found in the early evening of April 21 in a wooded area near the Marsh Loop Trail.
Now, with a little more than five months left in the year, New Hampshire is on pace to beat the current five-year average of 18 homicides by the end of 2022.
The most recent FBI data runs through 2020, and it shows New Hampshire had one of the lowest homicide rates in the country that year with 12 total. In 2019, New Hampshire had a spike in homicide with 30. In 2018 there were 19 homicides, in 2017 there were 12, and in 2017 12 homicides were recorded.
While this year could reveal an uptick in murder, New Hampshire has historically seen a low ratio of violent crimes, as New Hampshire's violent crime rate has dropped every year since 2017.
The state recorded the second-lowest violent crime rate in the country in 2020. According to the FBI data compiled from New Hampshire law enforcement agencies, the violent crime rate in New Hampshire was 195.7 incidents per 100,000 people in 2017. It fell to 146.4 per 100,000 in 2020.
Even as New Hampshire's crime rate fell, it skyrocketed nationally. The FBI found a 30 percent spike in murders in 2020, and the violent crime rate went up to 398.5 incidents per 100,000 people.
President Joe Biden and his allies in Congress have proposed gun control laws to address the nation's spike in violence. Last week the House Judiciary Committee passed a ban on rifles labeled "assault weapons" by politicians. The ban is backed by all four members of the New Hampshire congressional delegation.
However, Second Amendment advocates note the Granite State's low crime rate is accompanied by one of the highest rates of gun ownership in the country–the second-highest number of guns per capita according to one survey. New Hampshire also makes it easy to buy guns. It's also a relatively easy place to buy and own guns.
New Hampshire is the only New England state in the top 25 rankings for gun rights. Guns and Ammo rank the Granite State number 17 on its Best States for Gun Owners list, ahead of Alabama, South Carolina, and Florida. There are no bans on so-called "assault weapons" in New Hampshire.