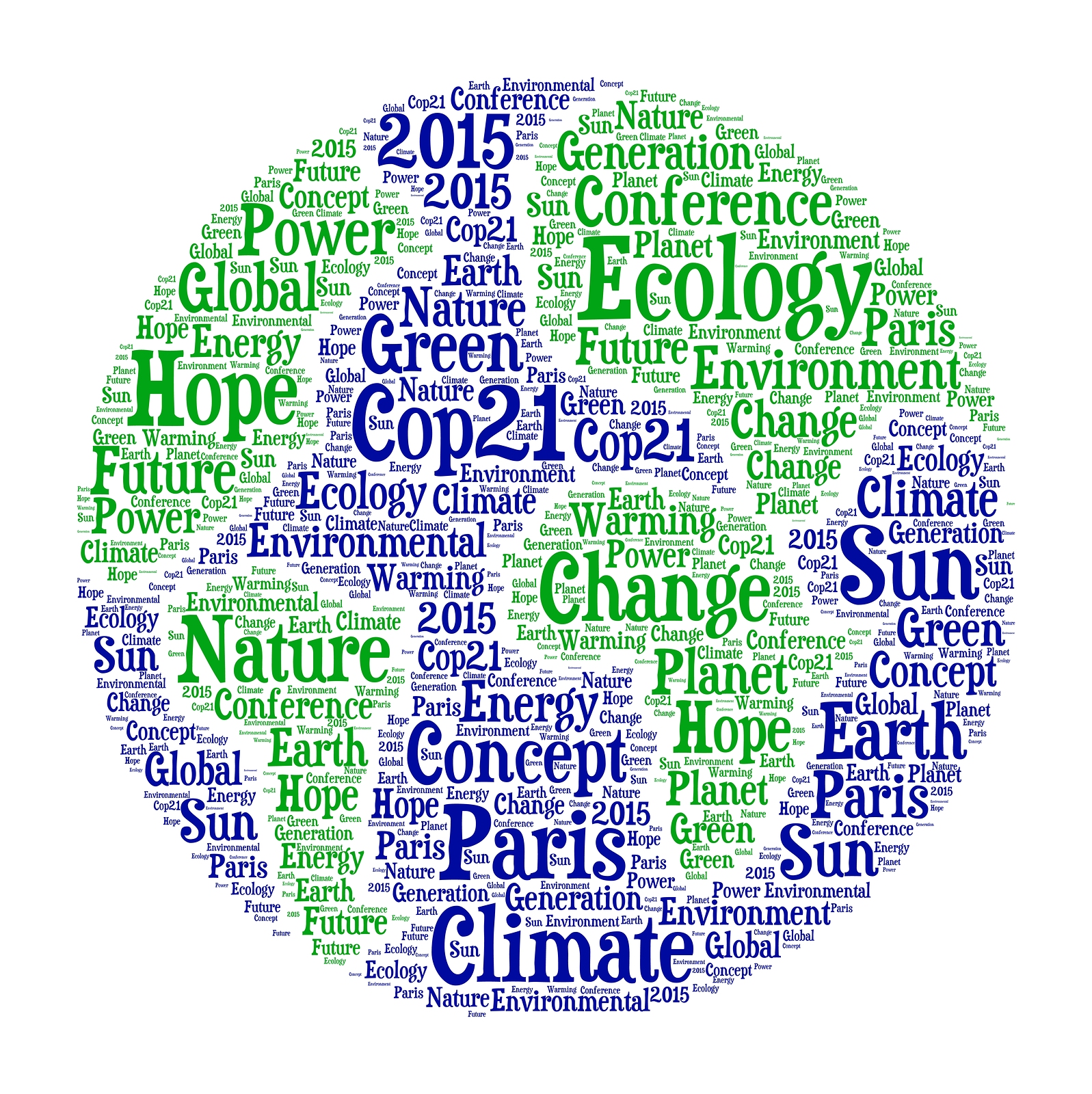 As with the rest of the country, it appears New Hampshire is pretty divided on the Paris Climate Agreement. At the state level, Republicans are applauding President Donald Trump's decision to pull the United States out of the global climate pact, while Democrats are hoping to use the issue as political ammo in next year's elections. At the local level, a couple cities, colleges, and universities are figuring out how they can commit themselves to reducing carbon emissions to show the rest of the world that not everyone agrees with Trump.
That division was very apparent Thursday during one of the last full House sessions of the year. Several House Republicans staged a walkout after Rep. Lee Walker Oxenham, D-Plainfield, was granted the right to speak on the House floor about Republican Gov. Chris Sununu's decision not to join the U.S. Climate Alliance, a group of 12 states and Puerto Rico that are committed to upholding the Paris climate deal.
NH Reps narrowly ok member to speak on Climate Change. GOP choose to walk out. Forced to return. pic.twitter.com/uhO10aNfX7

— Raymond Gagnon (@gagnon03743) June 8, 2017
The representatives that walked out were forced to return to their seats because House Speaker Shawn Jasper needed quorum in order finish the day's business. In her speech, Oxenham mentioned Trump's withdrawal from the Paris climate accord and Republicans let out a cheer. The New Hampshire Democratic Party was quick to criticize Republican members for their actions.
"Rather than hear their colleague on a key issue, Republicans decided to continue to plug their ears in ignorance on climate change," said Ray Buckley, NHDP chairman, in a statement. "In doing so, they are standing with Governor Sununu and President Trump against the rest of the world. This Republican walkout is symbolic of their willful ignorance on basic science."
Sununu stated last week that he "stands by" Trump's decision to leave the Paris Climate Agreement and he said Monday that New Hampshire would not join the U.S. Climate Alliance.
"Not at this time, especially when we do not yet know its impact on our economy and environment," he told the Concord Monitor.
That drew criticism from U.S. Sens. Maggie Hassan and Jeanne Shaheen, and U.S. Reps. Carol Shea-Porter and Annie Kuster — all four members of New Hampshire's Democratic congressional delegation — who wrote a Wednesday letter to Sununu encouraging him to change his mind.
"Governor, we write in support of New Hampshire joining the U.S. Climate Alliance. It is vital that the Granite State continues to be a leader on climate change and clean energy," they wrote. "Just as the United States' withdrawal from the Paris Climate Accord cedes American global leadership, New Hampshire's refusal to acknowledge the clear consensus on climate science will similarly damage our state's reputation."
New Hampshire already participates in a regional cap-and-trade pact with nine other states in the Northeast that works to reduce carbon emissions. Under the Regional Greenhouse Gas Initiative, fossil fuel power plants have to buy allowances for every ton of carbon dioxide they emit. Sununu has previously indicated he would be support withdrawing from RGGI, but only if other states also did it.
While lawmakers battle it out at the State House on climate change, several cities and universities in New Hampshire are reaffirming their commitment to reducing greenhouse gas emissions.
A national movement called "We Are Still In" has gained steam since Trump made his announcement last week. As of Monday, a total of 1,219 governors, mayors, businesses, investors, and colleges and universities across the country declared their intent to ensure the United States remains a global leader in the effort to combat climate change.
"In the absence of leadership from Washington, states, cities, colleges and universities, businesses and investors, representing a sizable percentage of the U.S. economy will pursue ambitious climate goals, working together to take forceful action and to ensure that the U.S. remains a global leader in reducing emissions," the statement reads.
While no Granite State cities have signed on to that specific statement, two colleges have joined the cause — the University of New Hampshire and Southern New Hampshire University.
In a separate statement from the Mayors National Climate Action Agenda, 274 mayors committed to adopt, honor, and uphold the Paris Climate Agreement goals.
"We will continue to lead. We are increasing investments in renewable energy and energy efficiency. We will buy and create more demand for electric cars and trucks," the statement reads. "We will increase our efforts to cut greenhouse gas emissions, create a clean energy economy, and stand for environmental justice
Nashua Mayor Jim Donchess and Portsmouth Mayor Jack Blalock have signed on to that statement, but not the one from "We Are Still In."
In other communities in the Granite State, Durham officials held a Tuesday forum about the feasibility of scaling down the targets of the Paris agreement to a municipal level. The town of Hanover also voted in May to establish a goal of transitioning to 100 percent clean and renewable energy by 2050.
Dartmouth College President Phil Hanlon didn't sign on to the "We Are Still In" statement, but he signed onto a similar letter with the presidents of 11 other leading research universities. That letter commits the universities to transition to low-carbon energy and enhance sustainability practices on their campuses.
In the letter released Monday, the presidents "reaffirm that commitment, which is consistent with the Paris Agreement and recognizes the concerted action that is needed at every level to slow, and ultimately prevent, the rise in the global average temperature and to facilitate the transition to a clean energy economy. Universities have a critical role to play in reducing our own greenhouse gas emissions, continuing to advance evidence-based understanding of the causes and effects of climate change on the environment, the economy and public health, and developing solutions."
The other signatories include all the Ivy League institutions, except Princeton University, and also Duke University, Johns Hopkins University, Massachusetts Institute of Technology, and Stanford University.
Earlier this year, Dartmouth announced it would reduce greenhouse gas emissions from campus operations by 50 percent by 2025 and by 80 percent by 2050. They also pledged to transition their campus to renewable resources by 2025.
In its announcement, Dartmouth admitted that it had fallen behind some of its peer institutions on a number of sustainability fronts.
"Although Dartmouth has substantially reduced campus energy use and made other significant advances over the last decade, we lag our peer institutions with respect to commitments, actions, and reporting in the sustainability domain," the college released in its sustainability report. "Our report recommends principles, standards, and commitments in the areas of energy, waste and materials, water, food, transportation, and landscape and ecology."
Sign up for NH Journal's must-read morning political newsletter.