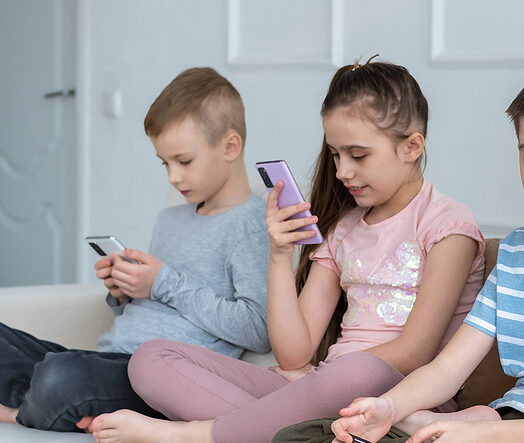 Gov. Chris Sununu is telling kids to put down their phones and go touch grass.
Sununu issued an executive order Wednesday aimed at getting New Hampshire children off social media and into the outdoors. At the same time, the state is investigating the harm apps like TikTok and Instagram are doing to children.
Sununu's order comes following extensive meetings with Attorney General John Formella about the dangers posed by sites like TikTok and Instagram.
"New Hampshire's children are the future of our state and our nation, and we are making every effort to ensure necessary changes are made to prevent harm by these platforms. New Hampshire will look at all necessary options to protect our children – including spending more time off screens and outdoors."
The state's ongoing investigation into the numerous harms to children posed by social media platforms started in November 2021. The new executive order is based on some of those findings. Formella said social media is disastrous for youth mental health and is creating a crisis among children and teens.
"Extensive social media use has been tied to profound risks of harm in youth. Indeed, there has been an increased focus on the correlation between the development of serious mental health disorders by minors and time spent on social media. My office is actively considering how it can best protect New Hampshire's youth from the harm these platforms cause and promote," Formella said. "Eliminating the harmful effects of social media on New Hampshire's youth and holding social media platforms accountable for their actions is a top priority for me."
Sununu also wants to use the classroom to fight harmful social media habits. His order gives the Department of Education and the Department of Health and Human Services 90 days to develop guidelines for a social media curriculum to be submitted to the State Board of Education. This curriculum for all K-12 health classes will teach the potentially negative impacts of social media use.
Sununu's order came one day before the House is expected to vote on a Democrat-backed bill to give kids more access to social media in classrooms. Under SB213, schools will use social media accounts for instruction as long as it is connected to a particular study area. The bill also requires that parents provide written permission for that social media use.
Sununu's office did not respond to NH Journal when asked about SB213.
Under Sununu's plan, state agencies will also promote a new GoPlayNH Initiative to encourage kids and families to spend more time off their screens and outdoors. The initiative will highlight the various recreation opportunities available across the Granite State.
"Teaching our children how to engage with society in a healthy, fulfilling way is a core component to providing a holistic education that prepares the next generation for success in every way," said Department of Education Commissioner Frank Edelblut. "I am thankful that Governor Sununu is taking action to address the societal impact of social media and look forward to hearing directly from parents and students so that we may work side by side to support the needs of the community."
More details on the rollout of the GoPlayNH Initiative are expected in the coming weeks.
This isn't Sununu's first foray into the social media fight. Last December, he banned the Chinese-owned Tik Tok app from state-issued electronic devices. TikTok gathers data from users' phones that is unrelated to using the app, and the company makes that data available upon request to the Chinese Communist Party, according to multiple media accounts.
And Formella joined 46 other state attorneys general in March, asking a Tennessee judge to order the company to open up its internal communications for review.