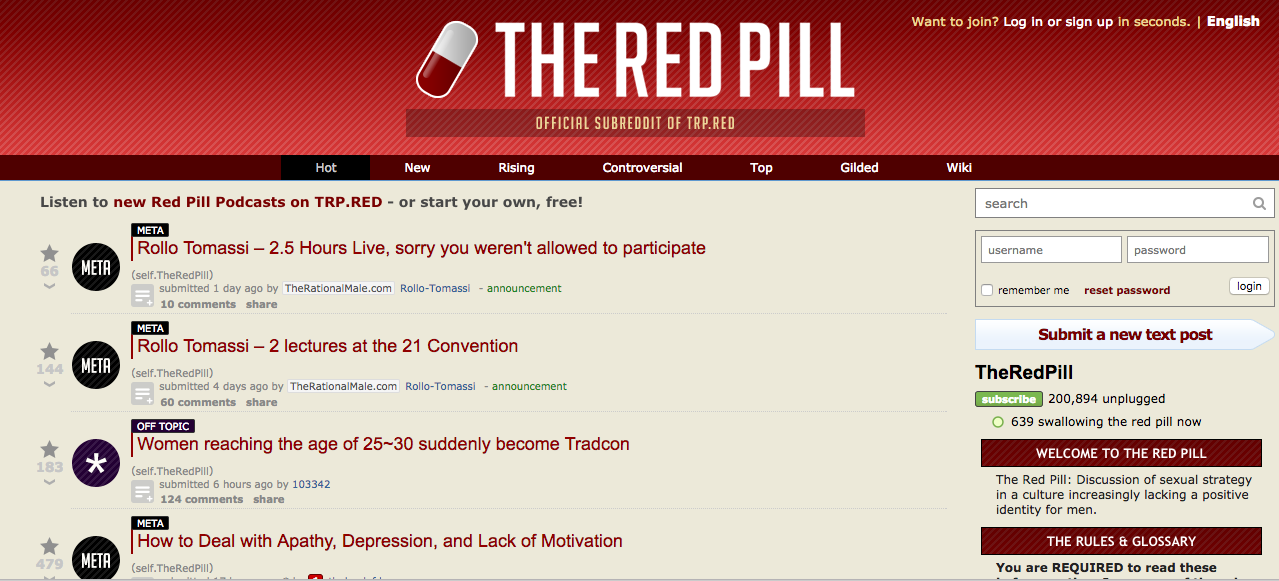 The news story that has made the rounds this past week involved accusations that a New Hampshire lawmaker created a misogynistic online message board, making derogatory and inappropriate comments about women. Gov. Chris Sununu and the New Hampshire Republican Party have called for Rep. Robert Fisher, R-Laconia, to resign, but he refuses to do so. This leaves House leaders with only a few choices on how to handle the situation.
The Daily Beast first reported Tuesday a link between Fisher and the online Reddit forum "The Red Pill." The Red Pill currently claims 200,000 subscribers as a "discussion of sexual strategy in a culture increasingly lacking a positive identity for men."
In 2012, Fisher, under the alias "pk_atheist," created the The Red Pill forum near the end of his first campaign for the N.H. House of Representatives, in which he ran as a Democrat. In 2014, he switched to the Republican Party and is now serving his second term in office. He currently doesn't sit on any committees, at his own request, and out of the 114 votes so far during the 2017 session, Fisher has cast votes in about half of them.
Fisher is under fire for openly questioning whether "rape is bad." He wrote, "I'm going to say it — Rape isn't an absolute bad, because the rapist I think probably likes it a lot. I think he'd say it's quite good, really."
He also wrote that women's personalities are "lackluster and boring, serving little purpose in day to day life." And once commenting that, "it is literally the [female] body that makes enduring these things worth it."
At first, Fisher denied the allegations. In response to journalist inquiries, he said he would "stand strong for men's rights." On Thursday night, he admitted to writing the posts but said most of his comments were taken out of context.
"It was a debate about absolute truth that was recurring on my forums back in [2008]," he wrote in an official statement published by The Laconia Daily Sun. "The default position for most on the aptly dubbed 'gripe corner' was devil's advocate, which made for lively debate. As it turns out, context is very important when quoting somebody. I suspect they teach it in journalism courses, but it seems like it should be basic common sense."
Sununu, House Speaker Shawn Jasper, NHGOP Chair Jeanie Forrester, and House Democratic Leader Steve Shurtleff called on Fisher to resign, but he is refusing.
"I'm going to continue fighting for what I believe in. Smaller government, lower taxes, more liberty, gay, straight, and transgender rights, (yes, for all my supposed small mindedness and misogyny, I'm firmly pro LGBT) and family court reform," Fisher said. "For those of you who read this entire thing to see my resignation, sorry to disappoint."
Jasper said Fisher's statement lacked an apology.
"I read his letter twice and really viewed it as just going around and around the barn," he told WMUR. "I didn't see it as an apology or walking anything back. I thought it was a very circular argument that didn't change anything."
The story about Fisher's involvement with the online forum sparked a firestorm on Twitter, with many national media outlets reporting on the controversy. Several state legislators are also calling on him to resign.
"Lately though, it has been hard to find things to be proud of in the State House," wrote Rep. Debra Altschiller, D-Stratham, in a Saturday op-ed on the Concord Monitor. "I am not proud, in fact I am devastated and sad to say that rape culture is pervasive at the State House."
Expect to see lawmakers take to the House floor in its executive session on Thursday to discuss the scandal and call on him to resign. However, House leaders are limited in what they can do.
While most people agree that Fisher's comments are inappropriate, they don't technically go against House standards since they are just words and not actions. There are steps the House could take to remove Fisher from office. The state constitution gives the House the power to expel, censure, or reprimand a member for disrespect to the body, but historical precedent makes it unlikely that anything will be done.
The last time a state representative was expelled was in 1913 and that was for taking bribes. There have been many lawmakers over the years, though, who have faced possible removal, but they have usually stepped down on their own.
For example, in 2016 former Rep. Kyle Tasker stepped down after an arrest on drug charges and accusations that he used a computer to lure a teenage girl for sex. Also, Rep. Al Baldasaro, R-Londonderry, said Hillary Clinton should be shot by a firing squad for treason. Many called for his resignation, but he still currently serves as a representative.
In Fisher's case, there are three ways the House could "punish" him. The Legislative Ethics Committee could recommend expulsion, censure, or reprimand after they look into it in a mostly closed-door procedure.
The second way he could be punished is for a House member to make a motion from the floor, where there would then be a debate, and then a vote. This could be a possible method some lawmakers take during Thursday's session, but it's still unlikely anything would happen in a Republican-controlled House.
The third option would be to appoint a special committee to investigate the matter in a nonpublic session and then release the findings to public. Jasper indicated he prefers this method if it came up.
Yet, it's increasingly likely that the voters in his district will ultimately decide what to do. If Fisher decides to run for reelection next year, the voters could kick him out of office. Only time will tell if the legislature or the voters will decide Fisher's fate.
Sign up for NH Journal's must-read morning political newsletter.