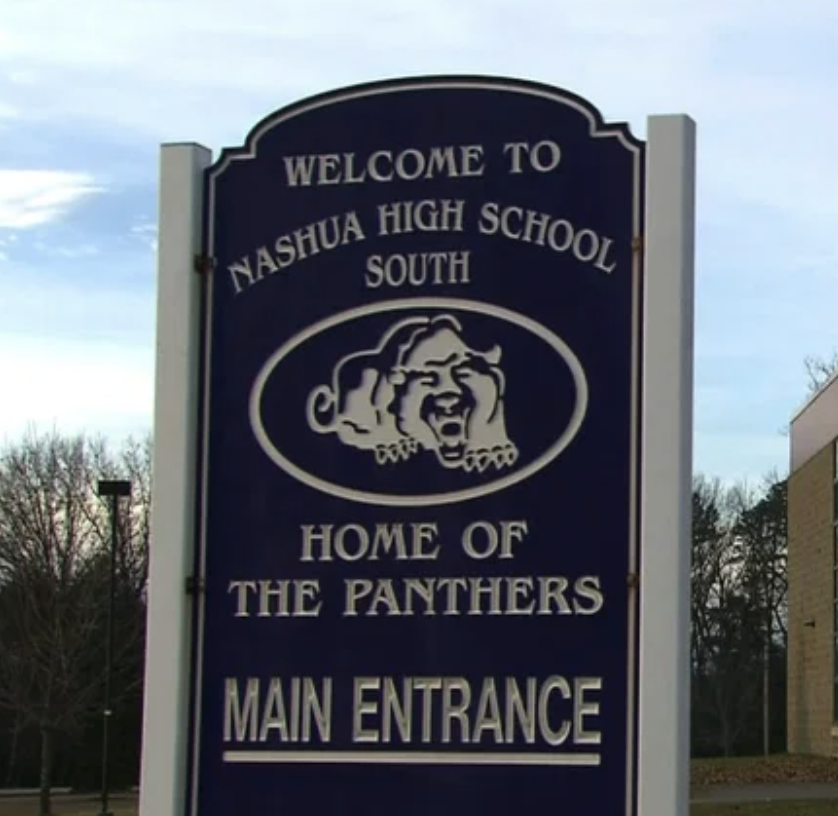 School districts across the Granite State are putting families' lives in a state of flux, and increasing parents' frustrations as they face last-minute school closings.
Nashua parents were informed late Friday there will be no school this coming Monday or Tuesday after close to 200 teachers called out from work.
"The Nashua School District continues to fail its students," said Alicia Houston, a mother and activist who has butted heads with the district since the start of COVID lockdowns.
Nashua's Interim Superintendent Garth McKinney sent a letter on Friday stating school is canceled on Jan. 11 and 12 as there will not be enough teachers in the buildings.
"We are alarmed with the high number of staff absences across our schools these last few days," McKinney wrote.
The Nashua district employs more than 1,000 teachers who are members of the Nashua Teachers Union. Union Vice President Gary Hoffman isn't sure why approximately 20 percent of the district's union teaching staff is calling out, but he suspects COVID.
"I am not sure. We're trying to find out. I assume it's Covid related mostly," Hoffman said in an email.
Houston said this is par for the course for the Nashua District, which has not shown enough concern about what shutdowns do to working parents and children. 
"Since March of 2020, the focus has not been on the education of the children and their academic success," Houston said. "The reasoning behind the mass call out remains unclear. However, very bad timing is creating a very poor optic for some Nashua parents. When will the focus be brought back to the best interest of the students and their learning?"
Nashua School Board member Ray Guarino blamed Gov. Chris Sununu for the shutdowns in a Facebook post.
"Governor Sununu ordered all districts back to school and we had no backup plan as delta and omicron began to surge. We should have done better by our students, teachers, and their families. I would hope that we at least make plans for a remote option," Guarino wrote.
Parents, on the other hand, have expressed frustration with school systems and teachers unions pushing to keep classrooms closed. Data show remote learning has been an academic disaster, particularly for low-income families and students of color.
Nashua parents are not alone dealing with uncertainty about their schools' policies. Dover's School District warned parents this week to be prepared for shutdowns, as the closures may be announced at the last minute.
Dover Superintendent William Harbron wrote to parents that staff shortages due to COVID might shut down individual schools within the district. With no options available for remote learning, parents were told to be ready with a backup plan in case of a closure.
"I fully understand this is not the news you would like to hear," Harbron wrote in the email.
Contacted Friday. Harbron expressed sympathy for parents who are struggling with the possibility of sudden school closures.
It's not just closure parents need to watch for. In some municipalities, mask mandates for public spaces are coming fast. While cities like Keene and Nashua voted on new mask mandates in recent weeks, Portsmouth's City Manager Karen Conard issued a unilateral directive on Friday ordering masks be worn indoors by everyone over the age of five.
"Given the current metrics relative to percent positivity and hospitalization utilization due to COVID, the health officer has determined that in order to protect the public health, proper face coverings must be used in all publicly accessible indoor areas and places of employment," Conard said in a statement released Friday.
Conard based her decision on a recommendation from the city's Health Department. While the city directive does not apply to schools, Portsmouth public school students have already been wearing masks indoors at school this year, according to district policy.